Top 5 Butchers in Toronto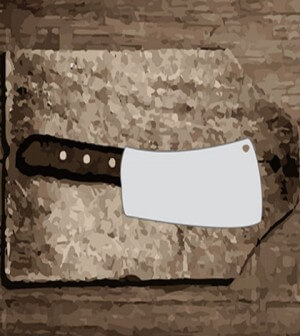 You're looking through the glass and your eye spots the most perfect piece you've ever seen; the colour; the perfect cut; the way it glistens; and you say, "That's the one!" No, we're not talking about a diamond ring you've just carefully picked out for your soon-to-be fiancé; there is a much more important matter at hand here. We are talking about that pristine piece of tenderloin sitting in that glass case which you just can't seem to take your eyes off of, and all you can think about is what spices you're going to use for marination and the sizzle your grill is going to make while you cook it.

Where do you get this feeling of meaty contentment you ask? Well, your local butcher ofcourse; the experts in the skilled-trade of meats. There are quite a bit of independent butcher shops around the city dedicated towards providing quality meats, but how do you know which one will give you your 100% satisfaction on the first try without having to do the old-fashioned hit and miss shopping? Why, that's where we come in with a solution for your hearty meaty appetite! We listened in on the gossips of Torontonians and of our dedicated readers, and have narrowed down the five most recommended butcher shops in our meatiful city.
These guys meat business! They provide a variety of quality, natural, and organic products. Ask them where their meat came from and they won't give you the typical "Canadian raised" answer; instead, they can provide you with the farm, what it was fed, and when it came into the shop directly from the pasture; heck! They could probably even provide you with the name of the animal, if you're into that kinda thing… Each shop is unique in regards to their services, products, and history and we invite you to give them a visit and prove us wrong. All we know here, at Toronto City Gossip, is that, thanks to this list, our company barbeques this summer are going to be epic!

As the Roncey polish community has been undertaking in a new splash of contemporary paint across its vintage streets, specialty shops have been spurring up and making its mark in the neighbourhood. One particular shop that has gotten a distinctive facelift with both image and product is Custodio's Meats and Eats. Previously known as old Mrs.Huizenga space, Custodio's is a trendsetter in the industry with its appealing setting; with their century old grey washed barn wood, exposed brick walls, and sprinkle of sawdust on the floors, mixed with pot lights and elegant matte black chandeliers hanging down from the ceilings onto its showcase, you get the harmony of both the old world butcher shop and of the new. As I spoke on the phone with the establishment and received such a comforting and positive response, it was no surprise to me when I had later walked into the shop and was welcomed by the cashier with the same neighbourly attitude. Even though I am not a resident of the Roncesvalles community, I didn't feel like an outside shopper when I had stepped in.
as I walked in and peered into their stand up fridges to the left, I was awed by the variety of delicacy that they were offering; Muscovy duck, whole roast squash, beef, lamb, and chicken demi-glazes, braised steak and mushroom pie, and even truffle soup, just to name a few. And to the showcase on the right, they offer specialties from truffle sausages to whole roast suckling pig. I also heard through the grapevine that Mamma Custodio's pickles are the best in town! I'm definitely going to pick up a jar the next time I visit, which is going to be very soon.

I have read a few reviews online in regard to the attacks on Custodio's prices. I feel that they are quite overly exaggerated and that the posters are not aware of the value of purchasing fresh meat that are locally raised without any hormones or antibiotics. If you're happy with shopping at the big department store delis where the meat is factory sourced, full of hormones, froze, and unnaturally rose, then be my guest. You get what you pay for. But if you are a bit picky about what you eat, and are inclined to eating healthy, all natural, locally raised, fresh meat, then Custodio's prices are on the mark for quality. I know I'm not complaining about the sirloin steak I bought and grilled to a perfect medium-rare; the tenderness and juiciness of the meat was worth every penny. I agree with our readers that Jason Custodio is dedicated to providing a variety of rich-to-taste and delectable food for the burgeoning community of Roncesvalles.
Custodio's Meat and Eats specialties and services include:
Locally sourced non-hormone/ non-antibiotic and naturally pasture raised meat
Vacuum packed specialty meats
Prepared foods such as pork and beef lasagna with sautéed mushroom and béchamel sauce
Fresh produce – farm fresh eggs, butter, and organic/gluten free bread
In-house made soups, stocks, sauces, and marinates

@CustodiosMeats

#/custodiosmeatsandeats
Location: 121 Roncesvalles Ave, Toronto, ON M6R 2K9
Phone: (647) 350-MEAT (6328)

When I came across the history behind Butcher By Nature, I was profoundly touched. Frank, the butcher by trade goes into detail about his legacy starting way back from his great grandfather's decision on becoming a shepherd and cheese maker to provide for his family, and later passing on his essential farming skills onto his children. In 1954, Frank's father, who continued the family profession, immigrated to Canada with nothing but a few pennies in his pocket and a dream to own his own butcher shop. His father planted his dream in the Canadian soil, and with great dedication and hard work, his dream began to grow.
Frank, now a third generation butcher in the DiGenova family , discussed his childhood being filled up mainly with time spent in his family butcher shop; learning the secrets of trade that was passed down through his family, mastering it, and later sharing the skill with his beautiful wife, Mirella. His father had taught him that meat should be natural, just as it was when he was growing up, and that he should always provide the healthiest quality product to the trusting public. The importance is to eat in moderation, quality vs quantity. Butcher by Nature offers 26 different types of in-house made sausages, only using the best quality meats. No preservatives or additives added. Gluten free for the exception of two types of sausages. This is promise which Butcher by Nature intends to keep.
Mirella the owner of the establishment certainly gives you a homely vibe when you walk through its doors. With the warm welcomes, the braided chicken fence trimming on the wall, a large wooden plaque headlining "Good Food", and quirky but original wall fixtures one would only find in their grandmother's kitchen; it definitely portrays a genuine 'mom and pop' store atmosphere. Her passion for cooking and creating her own recipes is available for you to take home with you. Gluten free recipes brought to you from her kitchen to yours.

Butcher By Nature provides an array of traditional raised meats along with organic products that cater to all of your tasteful and hearty appetites. Flavour up your BBQ with their home-made signature products – the marinated Flat Chicken. The whole chicken is prepared in a way where all the bones are taken out except for the wings and drumsticks; now, isn't that convenient? God knows nobody looks forward to working around the bones when trying to enjoy their chicken. This special commodity comes in seven exciting and scrumptiously seasoned flavours: lemon garlic herb, rosemary balsamic, jerk, French herb, mild B.B.Q, teriyaki and Mirella's multi mix marinade. The Flat Chicken itself is something worth travelling to Runnymede for!
Butcher By Nature's specialties and services include:
Organic and naturally raised meats – vitamin enriched and free from hormones and G.M.O.'s
Organic salmon
Fresh weekly caught wild fish
Hand-made and twisted gourmet sausages in natural casings, such as their Macedonian Leek Sausage
Exclusive meats such as elk, bison, venison, wild boar, and ostrich (available depending on supply)
Full ready to order deli
Private stock of beef aged 40+ days

@naturalbutcher

#/butcherbynature
Website: www.butcherbynature.com
Location: 515 Annette Street Toronto, ON M6P1S1
Phone: (416) 241-8187
Nosso Talho, which translate to "our butcher shop, is exactly what it is when it opened its doors to the community of little Portugal in 1974; providing the best quality meat to the community at the best possible price. With the business starting off with two brothers and a cousin, the business, ethics, and skills were passed on through their close-knit family, where the business expanded into two locations including a third located in a Richmond Hill Food Basics meat department. The super food chain store approached Nosso Talho because they wanted to offer their customers the same 'Nosso Talho' quality meat at the same unbeatable prices.
This place is one of those shops where you rip a ticket off of the dispenser and watch butchers chop up large slabs of meat as you wait for your number to be called. Also, it's one of those places where you can either leave with a leg of a lamb or the whole lamb itself. Throwing a big party? Well, this is the shop to go to tend your meat-fix within a super reasonable budget.

An attribute of the shop that really had me mused was when I went over to the cheese section looking to pick up a piece of pre-packaged Quiejo and all I found where full blocks of cheese on display. When I asked the employee behind the cheese deli where I could get a small slice of Quiejo pre-packed, like the way you would get at any other large food store that carries specialty cheese, he looked at me dumfounded as if he didn't know that pre-packed cheese even existed. I later found out that Nosso Talho has a strict policy on cutting cheese fresh to order. I loved this idea! As a cheese fanatic, I was delighted to get my order of cheese freshly cut and packaged in front of me. Well, let's just say I ended up buying a few more assortments of cheese while I was there…
Nosso Talho's specialties and services include:
100% Certified Angus Beef
Full variety of specialty Portuguese and South American meats, such as: Churrasco, Picanha, Bacalhau (salted cod fish), and Chorizo
Groceries imported from Portugal and Southern America
Ethnic specialties, such as: oxtail, tongue, and liver

@ourbutchershop

#/NossoTalhoMeatShops
Website: www.nossotalho.com
Location: 1042 Bloor Street West Toronto, ON M6H1M3
Phone: (416) 531-7462

As you approach The Meat Department, you will see the protruding iron cast head of a bull above the entrance. The bull's head is mounted onto wooden planks, purposely made to look old and weather beaten, with large iron letters across the planks spelling out "The Meat Dept"; a definitive 'old western' touch. When Zach Davidson broke out to open up his newly reformed butcher shop, he was heading in the direction of building it to mirror his character: welcoming, relaxed, quirky, and humourous. When I entered the store and walked around, a vintage red chair in the corner had me intrigued. When I inquired about this distinct chair, I was informed that it was in fact an authentic red section chair from the Maple Leaf Gardens; a true piece of Toronto history.
There were pictures of famous western movie stars framed up on the walls and huge chalk boards with witty phrases chalked up on them; Zach's humourous side. One of the boards caught my amusement, the 'athletes we don't serve' list, which lists a number of famous athletes the shop refuses to serve, including names like 'The Miami Heat' and 'David Bekham'. Do you want to know their reasons behind each unwelcomed athlete? Well, you're just going to have to drop in and ask them yourselves; they'll be happy to discuss it with you over an ice-cold, Cameron's.

These guys are here to serve you and make your shopping experience an actual experience. Instead of the usual butcher shop where you point at the glass, get your meat cut, and leave out the door, the employees at The Meat Department go out of their way to relate to their customers, get to know their taste pallet, and offer new and interesting options according to their likings. I told the butcher how I like the sweet and spicy kick to my meat marinade, and he recommended their mango jerk pork chops and guaranteed that I will love them more than I love my mother. I tried them and he was not kidding; sorry mom. They also offer a wide selection of dry rubs, marinades, sauces, stocks, and delicacy meats. If you want a totally different and fun meat shopping experience, I recommend you stop by, even just for an exchange of witty banter with the employees; I'm sure they'll get a few laughs out of you. You may even get lucky one day and witness Darth Vader or Boba Fett behind the counter cutting your meat during their off season from filming a new Star Wars movie.
The Meat Department's specialties and services:
Dry aged meats
Gourmet pates and sauces
Locally sourced naturally raised meats, and all Ontario lamb.
Hood Brand all natural gourmet dog food made 'in-house' and named after their family dog, Hood, with his picture adorning each package
Authorized Green Egg BBQ machine dealers
Their mission: "You want a certain type of exotic meat? Ask us and we'll do our best to get it for you at the best quality and price."

#/pages/The-Meat-Department/258563984201973
Website: http://themeatdept.wordpress.com
Location: 207 Danforth Ave. Toronto, ON M4K1N2
Phone: (416) 320-8790

Since 1971, this family owned top choice butcher shop has been a staple in Toronto's Old Cabbagetown community. The gossipers of Toronto are unquestionably right when they chose Steak and Chops as one of their first 'go-to' places when buying fresh meat and poultry. Mark, the owner, had dedicated his life to ensuring that his customers get the highest quality of meats at the most affordable price; they're trying to fill your belly with quality natural products while, at the same time, keeping your wallet full. They specialize in grass-fed, pasture raised PIE beef, as well as organic Irish salmon to add to their full line of fresh seafood.
Once I stepped into the shop, my smell receptors were embraced by a mixed aroma of fresh meat, imported cheese, blended spices, and freshly brewed coffee. This is not a meat shop, but a meat boutique. They serve everything from naturally raised and antibiotic-free meat, and no synthetic hormone added pork, to freshly picked red peppers.

Did I mention the deli? Let me tell you, the sandwiches here are just… I can't even think of a word; they're just that great! They offer a wide variety of fresh deli and artisanal cheeses and pile your sandwiches high with fresh ingredients. You can order a full, satisfying, meal such as a turkey pastrami sandwich, Greek salad, Mediterranean couscous, a coffee, and a freshly baked raspberry muffin, and enjoy it out in the patio while you wait for your meat to be prepared and packaged,. Yes, not your typical butcher shop. Steak and Chops is open every day which makes it a very convenient one stop shop for your daily meal essential needs. Even on a day when I don't need to purchase meat, I still stop by just to pick up a few grocery items and one of their mouth-watering sandwiches.
Steak and Chop's specialties and services include:
Antibiotic-free and hormone-free meat
Hand smoked organic salmon
Home-made specialty sausages
Imported and Artisanal cheese
Fresh produce of best quality hand-picked by Mark from the Ontario Food Terminal or from local farmers
Deli with freshly made sandwiches, hot meals, and daily specials
Home-made soups, sides, and pastries
Outdoor patio to enjoy your freshly prepared food and coffee
Open every day
Catering services


#/pages/St-Jamestown-Steak-and-Chops/163472937042077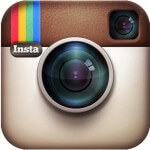 @eatsteaknchops
Location: 516 Parliament St. Toronto , ON M4X1P4
Phone: (416) 925-7665
Website: steakandchops.ca