Press Release
Philip Sparks Big Summer Sale
Air Canada's enRoute Film Festival


Air Canada's enRoute Film Festival today announced it will showcase emerging Canadian short film talent on Air Canada flights around the world from August 1 to December 31, 2013. All 16 selected shorts will be announced at a free public screening at the Scotiabank Theatre in downtown Vancouver on Wednesday, July 31 at 7 p.m. PST……
Fortune Cooking Food Festival
An exciting assortment of Pan-Asian flavours Aug. 9-11. TORONTO, ON (July 10, 2013) – Explore the array of Pan-Asian cuisine, culture and artistic expression that Fortune Cooking has to offer at Harbourfront Centre. From August 9 through 11, this festival delves into the progression of trends and flavours originating in Asia…..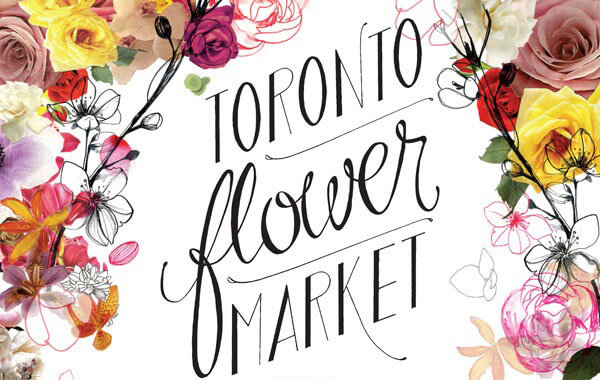 Toronto Flower Market at 99 Sudbury
"Join us for the third installment of the Toronto Flower Market. Shop the stalls of Ontario flower and plant growers – plus enjoy additional offerings including gourmet ice popsicles from The Pop Stand, locally grown sweetheart roses, peonies and daisies from Patchouli Designs, mixed bouquets grown in Toronto residential yards using organic growing methods from My Luscious Backyard"….
Say aloha to Sweet Snow Shave Ice
"While Toronto may be lacking in coastal surfing, luaus and leis, Sweet Snow Shave Ice is bringing a taste of Hawaii to the city this summer. Not to be mistaken for a snow cone, shave ice is a fresh, icy treat more akin to sweetened snow than chunks of syrupy ice. "….
More than just wine at the Niagara Food & Wine Expo
Looking for something a little sudsier than a red zinfandel? With dozens of breweries in attendance, the Niagara Food & Wine Expo is about more than just wine.
"We love to celebrate everything in the culinary scene at the Expo, which not only means beer from around the world, but also spirits from near and far as well," said Jennifer Campbell, Show Manager of the Niagara Food & Wine Expo. "If wine isn't your thing we have a great selection of breweries and spirits purveyors at the Expo this year."….

Mariposa's Mother's Day Brunch and Dinner Cruises
Treat mom to a special Mother's Day brunch or dinner cruise aboard the Captain Matthew Flinders on Sunday, May 13 and experience Toronto from the water! The Mother's Day Brunch cruise begins boarding at 11:30am, while the Mother's Day buffet-style Dinner Cruise begins boarding at 5:00pm…

Harbourfront Centre Announces Summer Festival Season Highlights
"Between May and October, hundreds of artists of all stripes unite at more than twenty FREE festivals and events taking place at the heart of Toronto's waterfront. Join us in celebrating local and international cultural communities through film screenings, art exhibitions, culinary events, live music, theatre and more!….
'DEAR 16 YEAR OLD ME' VIRAL SENSATION TO BE CELEBRATED WITH FUNDRAISER FOR THE DAVID CORNFIELD MELANOMA FUND
"To kick off Melanoma Awareness Month, The David Cornfield Melanoma Fund (DCMF) will be hosting its annual fundraiser, this year on Monday, May 7th at 6:30pm at the Liberty Grand, 25 British Columbia Road at The Exhibition Place in Toronto. Fresh off an exciting year since the launch of the viral sensation video 'Dear 16 Year Old Me' (http://youtube.com/DCMFCanada), this event is a celebration of its success with the goal of raising more funds to continue the important work DCMF accomplishes to generate further awareness, as well as aid in funding research of this deadly disease…..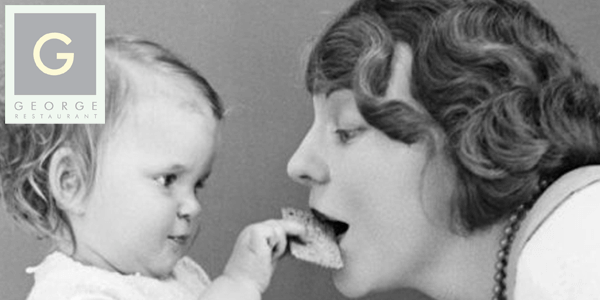 George Restaurant Mother's Day Lunch
The Niagara Food & Wine Expo is back!
"The Niagara Region is known for its world class wine and with the success of last year's Expo, it was a natural to come back and celebrate the great wine and food that the region has to offer," said Jennifer Campbell, Show Manager of the Niagara Food & Wine Expo. "We love being able to showcase the tremendous talent from the region as well as bring in the more exotic and lesser known wines and food from around the world."….
AVEDA NETWORK SEEKS TO RAISE $4.5 MILLION IN APRIL FOR CLEAN WATER PROJECTS
Eco-Beauty Brand's Annual Campaign Raises Funds and Awareness about Global Water Crisis
TORONTO, Canada (March 2012) — Aveda's April 2012 Earth Month campaign will inspire its network of beauty professionals and consumers in more than 30 countries to raise $4.5 million for the protection of clean water…
Vegan, Refined-Sugar Free & Gluten Free Treats Radiate Goodness
Tori's Bakeshop, Toronto's newest vegan bakery and café is officially open in The Beach. The non-dairy café is also Toronto's first eat-in vegan bakery offering a bounty of delicious and exclusively vegan treats…
PLASTIC SURGERY NEWS WITH SPECIAL GUEST SPEAKER DR MARTIN JUGENBURG
Dr. Martin Jugenburg is a board certified plastic and reconstructive surgeon. He earned his undergraduate degree in molecular genetics and molecular biology at the University of Toronto before moving to Winnipeg, where he received extensive training in reconstructive microsurgery….

Film.Fashion.F1
film.fashion.f1 Presents the highly anticipated PUMA SS2012 Lifestyle Collection (including pieces from the PUMA by Hussein Chalayan SS2012 Collection) with an appearance by Canada's rising Formula 1 superstar, Robert Wickens Toronto, ON October 2011 –

DESIGN EXCHANGE (DX) ANNUAL BLACK & WHITE GALA NOVEMBER 12th, 2011
Design Exchange (DX) is proud to announce its 2011 Canadian Honourees, Karim Rashid, Hani Rashid and Lise Anne Couture, whose works and achievements will be celebrated at Binary, the Design Exchange's annual Black & White Fundraising Gala being held on November 12, 2011 at the DX. Each year the Design Exchange honors exceptional Canadian designers who are advancing the world of design…

The Civilized Bride Show
Toronto (October 3, 2011) – The Civilized Bride Show, back in its second year, allows brides to mingle with top wedding vendors in a swanky & social atmosphere. Brides will enjoy sipping on cocktails, nibbling on canapés and socializing with friends while planning one of the most important days of their lives….

HarbourKIDS: Monster
To get ready for Halloween, Harbourfront Centre presents HarbourKIDS: Monster, a FREE three-day festival creatively investigating the scary, funny and exciting potential of monsters. Between Saturday October 8 and Monday October 10, families will descend upon Toronto's downtown waterfront to explore ideas about "monster" through a wide range of performances, crafts and activities…