#TrendyTuesday – Velvet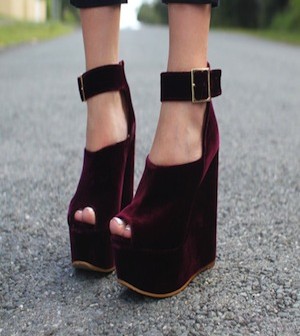 It will be the best trend of spring and my favourite trend of the decade. Some may call us crazy, but are you with me when I say that velvet is your obsession? Whether it is shoes or a circle skirt, if it is velvet –I need it. Not only can this fabric be very flattering when worn the right way, it is also extremely trendy. I am a self-identified velvet addict; if you are than this is an article for you & if not than you probably will be when you are done reading.
After building my velvet collection over the years, I am thrilled that it is now a top trend. My favourite velvet pieces are from thrift stores (I am the queen of Value Village) but stores like Forever21 and TopShop also have a great selection. Here are my top velvet pieces that will be perfect to start or add to your velvet collection.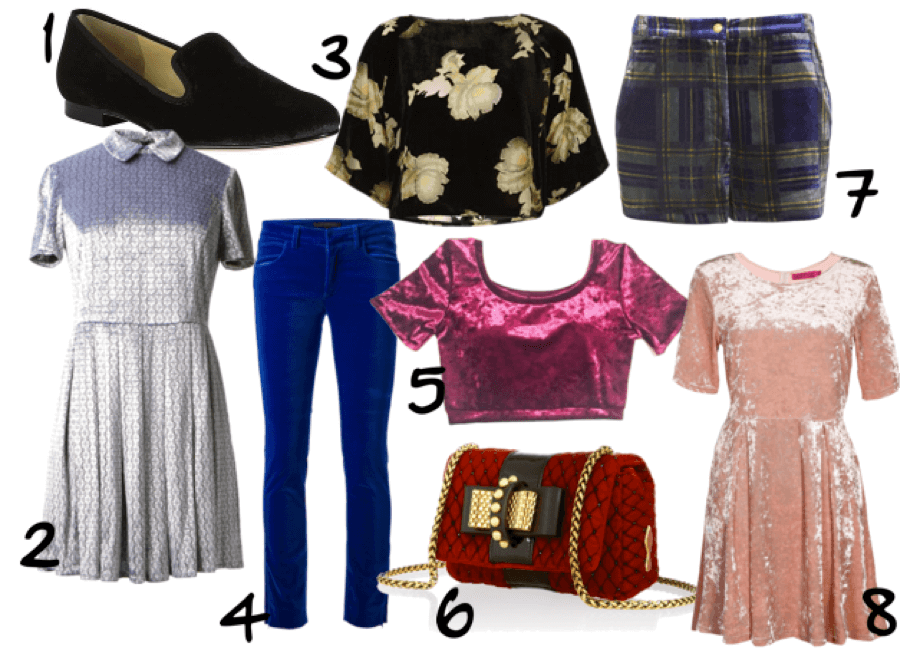 1. Cole Haan
2. Opening Ceremony
3. TopShop
4. Victoria Beckham
5. Forever21
6. Christian Louboutin
7. TopShop
8. Ubran Outfitters
Cheers to the 90's being the hottest trend!
XO,
Andrea McDonald
About Andrea McDonald
My true love in life is the wonderful world of fashion. As a self proclaimed optimist, activist for all and fashion fanatic, I am delighted to bring you everything you need to know about the Toronto fashion scene. I've got big dreams baby. @lifeof_andrea