World Cup: Round of 16 Predictions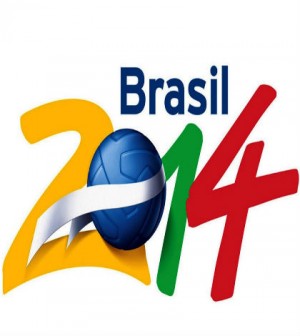 The round of 16 begins Saturday after one of the most exciting first rounds of the World Cup in recent decades. The brand of football played at this World Cup has lived up to the beautiful game with an abundance of offense and open, free-flowing play.
Saturday
Brazil vs. Chile
Prediction: Upset pick Chile 2-1
The best match of the round of 16. The home crowd will display their trademark passion but Brazil's side has much to worry about. Chile plays an exciting and attacking brand of football that will put a real challenge on a Brazil side that has not yet been tested defensively. Neymar will need to play like he has all tournament and capitalize on the counter strike for Brazil to hang with Chile.
Columbia vs. Uruguay
Prediction Columbia 2-1
Columbia has perhaps looked like the strongest side in the whole tournament as they have outscored their opponents 9-2 in the opening 3 matches. Uruguay has not looked like their usual selves and losing Suarez to suspension while deserving, will certainly diminish their chances for victory.
Sunday
Netherlands vs Mexico
Prediction: Netherlands 2-1
Netherlands have looked world class so far despite struggling somewhat against Australia. This World Cup has had its star players live up to the hype and Van Persie and Robben for the Dutch have been game changers. The Mexican defense and stellar goalkeeping will keep them in it, but the Netherlands experience and firepower will come through.
Costa Rica vs Greece
Prediction: Costa Rica 2-0
The staunch Greek defense will not be enough as they cannot seem to muster enough offense to remain competitive with teams that can score. Costa Rica has played as a complete unit all tournament defeating favourites Italy and Uruguay. Greece has not looked strong so far falling 3-0 to Columbia and was fortunate to draw a Japanese side who thoroughly outplayed them.
Monday
France vs. Nigeria
Prediction: 2-1 France
This match promises to be thrilling between the two very skilled offense squads. France has enough defensive talent in Patrice Evra and Mathieu Debuchy to do well in covering Nigerian star Ahmed Musa. France unlike previous years looks like a team that enjoys playing together, and that's scary for the rest of the teams.
Germany vs. Algeria
Prediction: Germany 3-1
Germany has been inconsistent so far this tournament after their dominant 4-0 win over Portugal and a concerning 2-2 draw with Ghana. Algeria has been a surprise this making the knockout round for the first time in their history. Algeria's run will come up short as the talent disparity will be too much to compensate for.
Tuesday
Argentina vs. Switzerland
Prediction: Upset pick Switzerland 3-2
Not sure why I like to root against the powerhouse squads, but it may have something to do with their defensive marking. Nigeria gave Argentina's backline all kinds of difficulty and the Swiss side will capitalize on the Argentine defense. To their own concern, Switzerland has struggled to play solid defense as well so the match promises to be back and forth with many scoring chances and will come down to strikers finishing.
Belgium vs. USA
Prediction: Belgium 2-1
The ecstasy was short-lived. Making their way through the treacherous group of death, the USA is already outperforming their expectations. However they come up against a Belgian side that conceded just one goal in winning all 3 first round games. Belgium has world class played like Eden Hazard and Vincent Kompany that will make this the toughest test yet for the US who will need more from Michael Bradley.