#WORLDCUP: South American Teams Dominate the Group Stage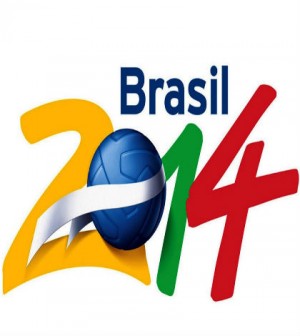 The group stage of the World Cup has come to an end and there have been a few surprises along the way. The biggest surprise was Costa Rica's win for group D. Favrourites Brazil, Holland and Argentina, had no problem winning their groups, while some of the best European countries were sent home earlier than expected.
In group A, there was no surprise that Brazil came in first after a 4-1 win against an already eliminated Cameroon. Mexico was able to outlast the Croatians for the second spot, advancing from the group with a 3-1 win. Although they tied Brazil with 7 points, Mexico came in second due to a lower goal differential.
Group B was highlighted by the Dutch. Netherlands was able to sweep their group with 3 straight wins and finishing with a 2-0 win against Chile, who will now also advance but in second place. In a game played for pride, Spain secured a 3-0 win against the Socceroos of Australia.
In group C, Colombia was already guaranteed to go through to the round of 16. They cemented first place in the group when they defeated struggling Japan 4-1. Greece was able to advance in second place after eliminating the Ivory Coast on a late penalty shot in extra time, winning with a score of 2-1.
Group D featured the biggest surprise, Costa Rica. Costa Rica was supposed to be the weak link of the group but went undefeated after winning twice and drawing with England in their last game. Italy and Uruguay were part of one of the most controversial matches of the tournament. An iffy red card put the Italians down to 10 men, and Uruguay capitalized by scoring late and went on to win 1-0. Luis Suarez, of Uruguay, bit Italian defender Giorgio Chiellini and it went unnoticed and uncalled by the referee. This was a red card offence and would have changed the outcome of the game leaving both teams with 10 players each side. Suarez has since been punished by FIFA for his actions, being banned for 9 international games and 4 months of soccer activities.
The winner of group E was no surprise. France seemed to have an easy time moving on to the round of 16 with a 0-0 draw against Ecuador in their final game. France was able to pick up points in all of their games, giving them a first place finish. The Swiss came in second in the group after beating Honduras and getting help when Ecuador couldn't pick up 3 points against France.
Group F, surprise, surprise, was won by heavy favourites Argentina. Argentina won all three of their games, though they did so with some difficulty. They overtook Nigeria in their final game, but both of those teams were already poised to advance. Bosnia won their first ever world cup game when they beat Iran 3-1.
Group G, the group of death, was taken by the Germans. They were able to beat the United States 1-0 in their fixture. Portugal was able to beat Ghana 2-1, and finish with the same amount of points as the USA however, Portugal but missed out on the next round due to goal differential. This outcome would give the Americans the second spot of the group.
The final group, F, was won by the Belgians. Although they looked shaky at times, Belgium was able to win all of their games, finishing their group stage with a 1-0 win against Korea Republic. Algeria and Russia played to a 1-1 draw. That draw meant that Algeria would come in second, moving on to the round of 16.
The round of 16 has shaped up to a FIFA dream in South America, with 6 of 8 South American teams advancing. It seems to be South America versus the World now. The round of 16 starts on June28th and will go as follows:
June 28th – Brazil vs. Chile & Colombia vs. Uruguay
June 29th – Netherlands vs. Mexico & Colombia vs. Greece
June 30th – France vs. Nigeria & Germany vs. Algeria
July 1st – Argentina vs. Switzerland & USA vs. Belgium