The World Cup: Who's the favourite again?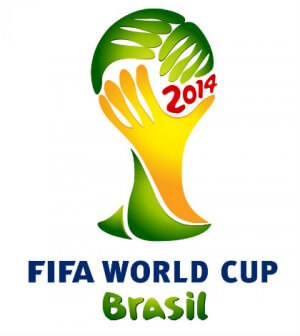 The star-studded European and South American clubs that looked unbeatable in their first action of the 2014 World Cup are now coming back to earth. Strong clubs like Brazil, Germany, Holland and Argentina have come back to reality after taking a draw in their second games of the World Cup or, struggling to win in the case of Argentina and Holland. Other countries are seeing their stocks rise and are no longer being taken lightly by the "bigger" clubs.
In group A, Brazil was looking to win another game, this time against underdog Mexico. Mexico won their game against Cameroon and carried their momentum into their game with Brazil by forcing a 0-0 draw. Mexico is one of the only teams who have yet to concede a goal in the tournament. Cameroon are getting ready to pack their bags after losing to Croatia 4-0, eliminating them from round of 16 contention. Brazil and Mexico have 4 points, while Croatia has 3, and all have a chance to advance.
Group B showed that Chile is a real threat, and Netherlands is human. At one point, the Dutch were losing to Australia 1-0, but quickly showed their class by tying the game. Eventually, Holland would go on to win the game 3-2, in a match that was too close for Dutch comfort. Chile took on Spain and proved that their first win was no fluke as they cruised by the Spanish with a score of 2-0. Both Chile and Netherlands will advance to the round of 16 where their last clash against each other will decide the winner of the group.
In group C action, Colombia danced their way to another win this time against the Ivory Coast. Super-sub Drogba, of the Ivory Coast, could not bring a spark to his team as they fell 2-1 to Columbia. Japan and Greece battled to a goalless draw in their fixture. Colombia has already advanced to the knockout stage, while the remaining three teams will battle for group runner-up.
Group D showed that Costa Rica is for real. Costa Rica has now beaten Uruguay and Italy, despite talk that they were supposed to be the easy matchup of the group. They struck just before halftime to score the only goal of the game, eventually beating Italy 1-0. Elsewhere, England again came out on the wrong end of a 2-1 score line against Uruguay. The loss eliminated England and pushed Costa Rica through. Uruguay and Italy will have to play for a chance to advance.
France dominated the Swiss in group E action. They came out quickly and were up 5-0 before the Swiss scored 2 in a game they could not win. The only positive about both Swiss goals is that it will help in goal differential. Honduras scored their first ever World Cup goal in a 2-1 loss to Ecuador. This loss would eliminate Honduras before their final game. France looks to advance to the next round, needing 1 point in their final against Ecuador; but, both Ecuador and Switzerland need to win for a chance to make it to the round of 16.
Group F almost shocked the world when Iran took on Argentina. The firepower of Argentina could not pass through the Iranian defense, looking like the game would end in a draw. Magical Lionel Messi would become the hero once again with his goal in injury time of the second half, cementing a 1-0 win for his country. Nigeria and Bosnia played a close game with Nigeria opening the score within the first half hour of the game, which stood as the only goal in a 1-0 contest. Argentina has advanced to the second round, while Nigeria and Iran battle to stay alive. Iran needs a win against Bosnia, and Nigeria needs a single point to punch their ticket to the next round.
Group G aka the group of death, did not disappoint in their second round of fixtures. "Super" Germany was stunned when Ghana took a lead in their match, going up 2-1 after a Gotze's opening goal for Germany. Ultimately, the entertaining match would finish in a 2-2 draw. The second game saw Portugal strike in the first 5 minutes against the United States but, on the back of their captain Clint Dempsey, the Americans would score twice and go up 2-1. USA was ready to storm the field but, with just seconds remaining, Portugal, on a fantastic header, tied the game 2-2. The group is still wide open as no team has been mathematically eliminated. The final games of the group will determine everything.
Group H showed the class and attack of Algeria. The Algerians embarrassed the South Koreans with a 4-2 win, where Korea could not defend against the Algerian strike force. Belgium and Russia battled all game long, appearing as though the game a scoreless draw. In this World Cup series a draw appears to be rare and so, in keeping with this, Belgium struck winning 1-0 late in the game. Belgium has punched their ticket into the round of 16, but the other three teams all have a chance to pick up points to advance.
This World Cup has shown that no lead is safe and, an underdog team can come out of nowhere to shock the world on soccer's the biggest stage. This tournament no longer has a clear favourite and, if this round has shown anything, it is that the game is not over until the final whistle has blown.