Top 10 Clothing Items You NEED For Vacation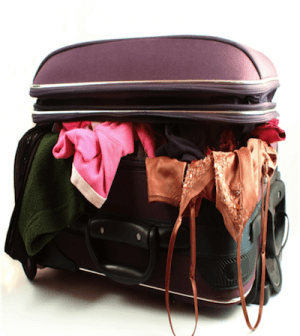 It's that time of year where we get to pack up, and go live in a dream world for a week or maybe two. Vacations are great, but packing isn't. It's hard to pre pick outfits because you can never be 100% sure of the weather, or if you're going to do an activity that the outfit would make difficult. Here are ten items that you need to pack on your vacation so that you have everything you need!
The Maxi Dress: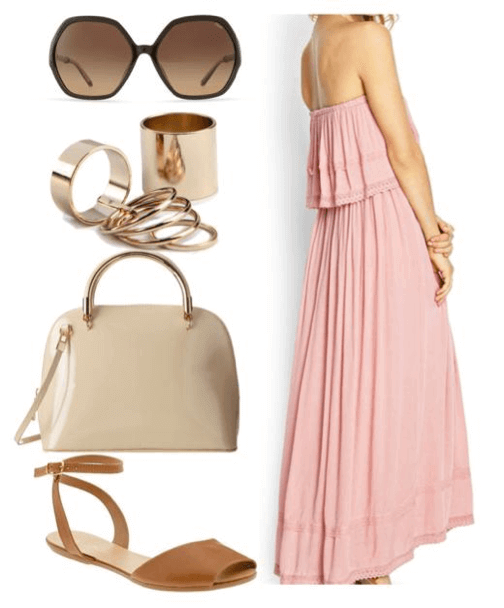 Sunglasses, Chloe . Rings, Cotton:on . Purse, Aldo . Shoes, Aldo . Maxi, Forever21 .
This piece is a must when going on vacation! Not only are they comfortable, but they look amazing on. A major plus with maxi dresses is that they are easy to dress up, or dress down. So if you do plan on exploring followed by a nice dinner it is simple to convert from day to night.
The Jacket: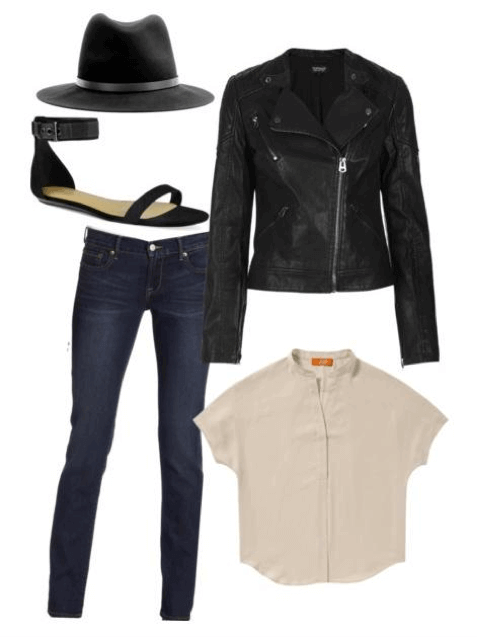 Hat, Rag & Bone . Shoes, Charles & Keith . Jeans, Lucky Brand . Jacket, Topshop . Shirt, Joe Fresh .
It can take a basic outfit and make it look more put together. Leather/pleather jackets are great for vacations where you plan to roam a city; they're stylish, conventional, and they're perfect if there is weather you didn't plan for.
Wedges: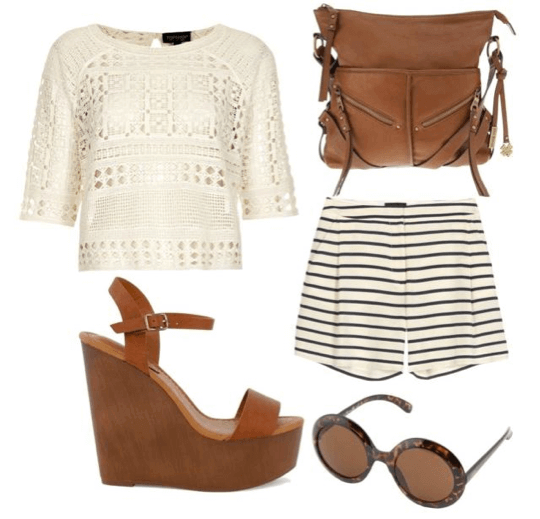 Top, Topshop . Wedges, Necessary Clothing . Bag, Lucky Brand . Shorts, Sophie Hulme . Sunglasses, Lucky Brand .
A pair of wedges is your life line on a trip. This type of shoe is amazing because it gives you the height you're looking for and they are super comfortable! Wedges make everything look amazing, so every outfit is ready for a night on the town.
Sneakers: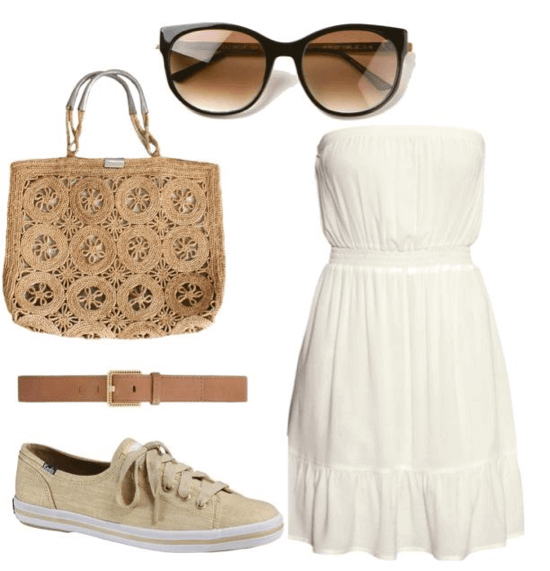 Sunglasses, Thierry Lasry . Bag, Raleigh Vintage . Belt, Charles & Keith . Shoes, Keds . Dress, H&M .
A pair of cute sneakers is probably the best thing you can pack. You may be walking for an extended period of time, or wanting to wear something that is simple to put on. They're also great to have encase you decide to go for a quick run, or bike ride. Make sure to pick a pair that is fashionable so that you can wear them out.
The Accessories: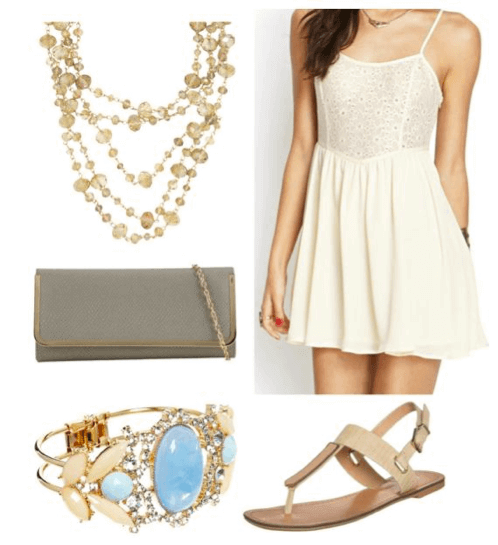 Necklace, Clutch, Cuff, and shoes, Aldo . Dress, Forever21 .
You may not have pieces of clothes that are dressy, but having accessories allows you to take a simple outfit to the next level. Accessories are great to pack so that you always have something to fall back on, encase of an unplanned outing.
Jeans: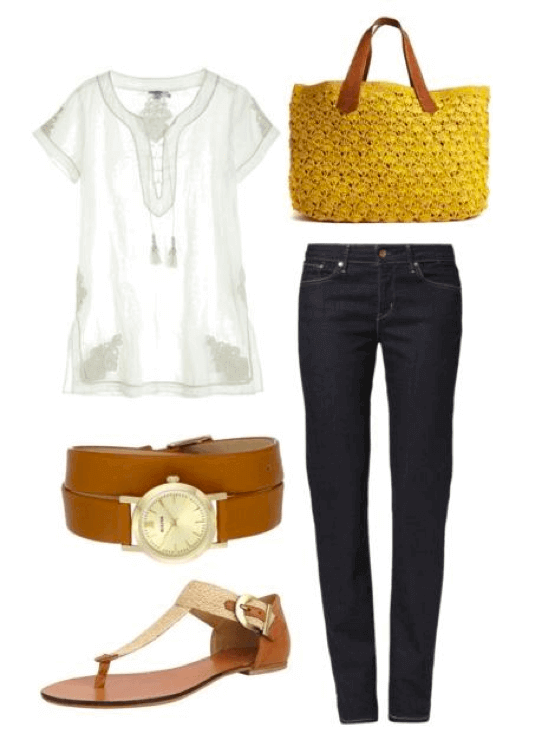 Tunic, Claypso . Watch, Bulova . Sandals, Diana Warner . Bag, Mar Y Sol . Jeans, Levi's .
A pair of jeans is vital because they go with everything. They're comfortable, they look awesome on, and they are super easy to dress up. Jeans are really versatile, allowing you to create multiple killer outfits!
Soft Pants: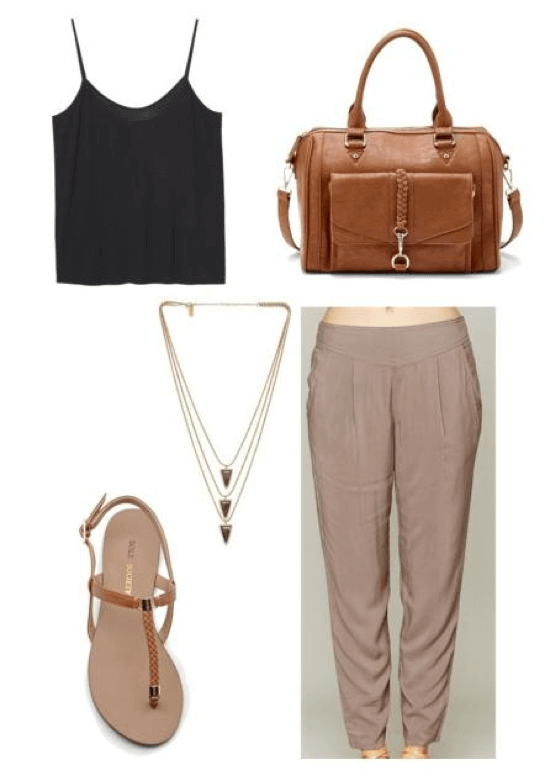 Cami, Monki . Necklace, Melanie Auld . Sandals, Sole Society . Bag, Sole Society . Soft Pants, Free People .
They're this season's new favorite piece. They are comfortable, flattering, and they are breathable. If you are in a hot climate, they aren't too heavy to wear around and they look chic which is always a plus!
The Basic Tee: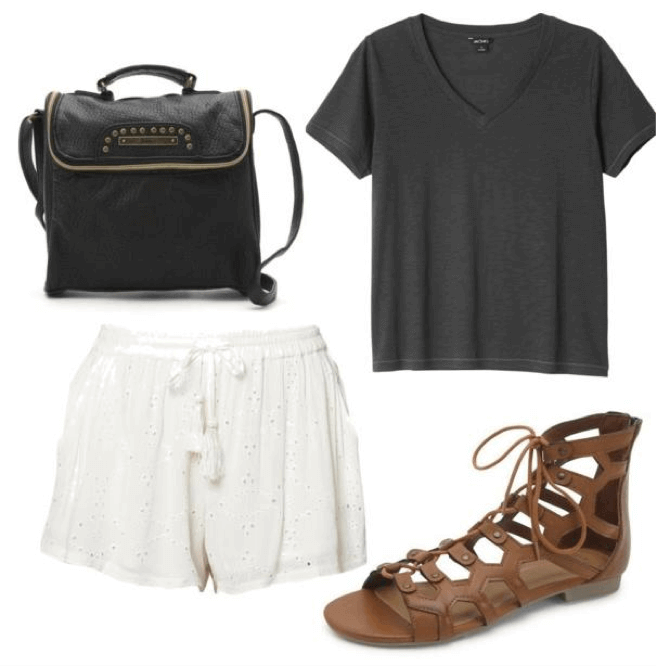 Bag, Pacsun . Shorts, Free People . Sandals, Pacsun . Tee, Monki .
It's simple, comfortable, and most likely matches everything in your wardrobe. Plus it is super easy to dress up with those accessories that you made sure to pack!
The Purse: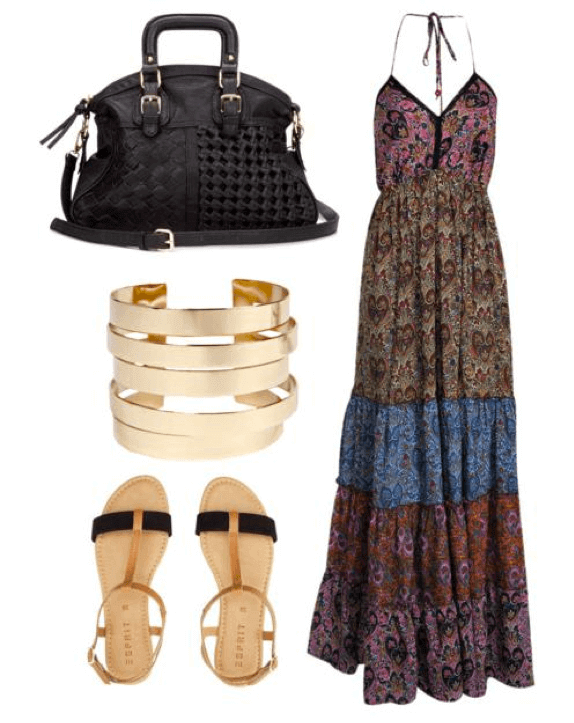 Bag, Sole Society . Cuff, Boohoo . Sandals, Esprit . Dress, Boohoo .
A nice big bag is of utmost importance, not only do you need one that you can throw all of your things in, but you need one that looks nice. A bag is the finishing touch to an outfit, it allows an outfit to look put together, and carefully planned.
The Scarf: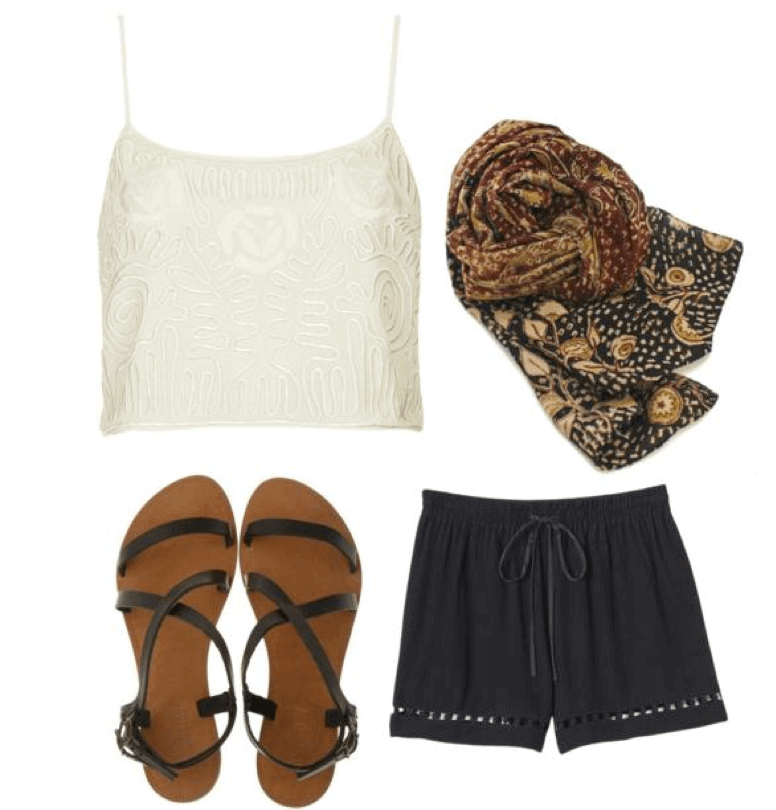 Cami, Topshop . Sandals, Otte . Scarf, Serrv . Shorts, Rebecca Taylor .
A scarf is great to pack; it takes up little space, and is great to put around you if you do get cold. It is an accessory so it also completes an outfit, but it also helps the outfit look more fashionable and chic.
Don't forget any!

About Mackenzie Cammisuli
I'm just a girl who adores fashion. I love to browse online, wander in and out of stores as if I'm in an art gallery and truly get lost in the art of creating clothes."I bought a Vogue instead of dinner. I felt it fed me more."(I'm a huge fan of Carrie Bradshaw) Is probably the description of my life, with a dash of sass! Follow me on Instagram @kenziecamxo