Look Book – Wedding Wear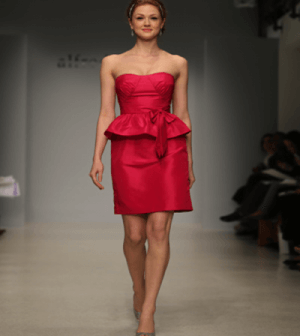 Once the snow begins to melt and we start to hit the beach to catch some rays, we also approach a new season; the season of weddings. Some may find this season of love dreadful, whereas others find it exciting and romantic. The main problem I tend to face is not having been prepared until several days before the event, which leaves me stressed when deciding what to wear. Keeping in mind the details of the wedding such as the colour of bridesmaid dresses (do not match the bridesmaids) or the traditional rule of not wearing white to a wedding can actually become quite stressful when you have several weddings to attend paired with the anxiety of not looking 110% at each one. I've decided to narrow down a few options, but keep in mind that you want to look respectful and appropriate. No one wants their friends' creepy uncle lurking around because you decided to wear the mini skirt and a deep v backless bodysuit (not the time for American Apparel), so the number one rule when dressing for a wedding: don't wear anything you wouldn't wear in front of your parents. Seriously, it will help when you look back at those pictures 20 years from now and you still look amazing!
One of the classic go-to's for wedding attire is a floral print, which is really great because grandma will love it too, but sometimes it can get a bit repetitive. Try a dress with a floral graphic print in some fun colors. Plus the great thing about a skater dress is you don't need to worry about how much you eat or drink because your belly isn't sucked into a skin tight dress!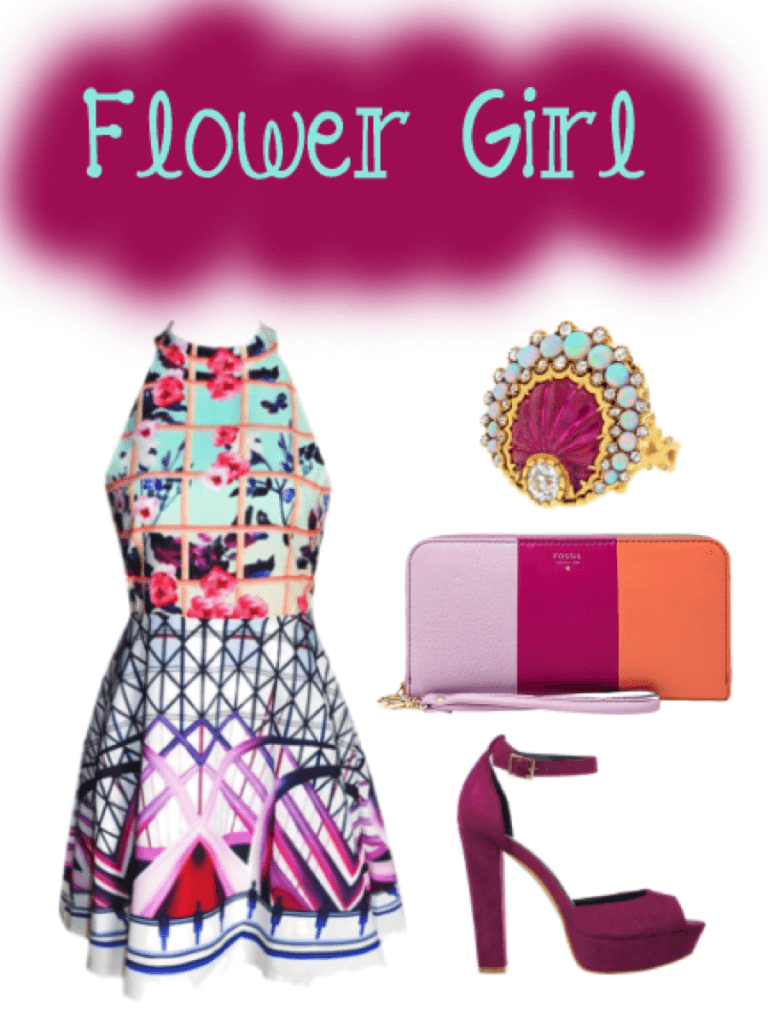 Dress: Clover
Ring: 1st Dibs
Clutch: Fossil
Heels: Spurr
Try a bold color if you're going to a friends' wedding. It's always fun to stand out in a good way, but don't try to outshine the bride…that's just not cool. Try a solid color fitted dress and add some chunky jewelry and some drool worthy stilettoes.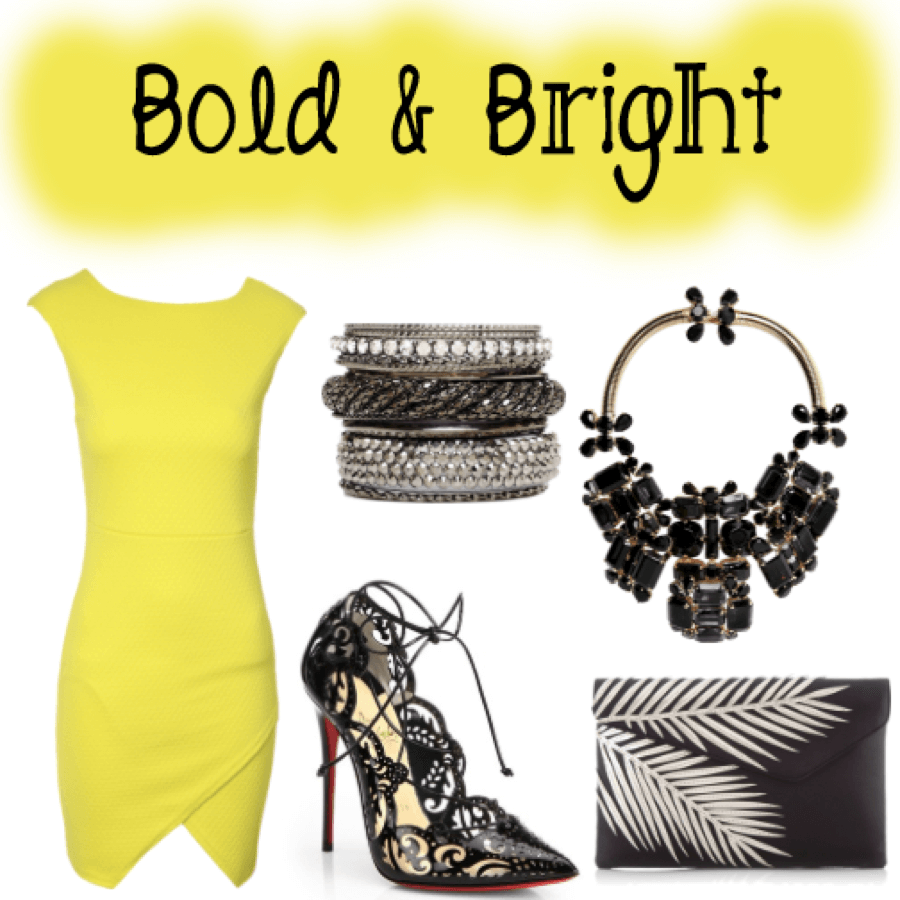 Dress: Jane Norman
Bracelets: 2b Bebe
Shoes: Christian Louboutin
Necklace: DSquared
Clutch: Henri Bendel
If you're a bit shy try a more subtle color like a soft pastel blue. Again, dress it up with some sexy heels and cool accessories. You can also try to pair a skirt and a flowy tank to get a similar look to this adorable dress!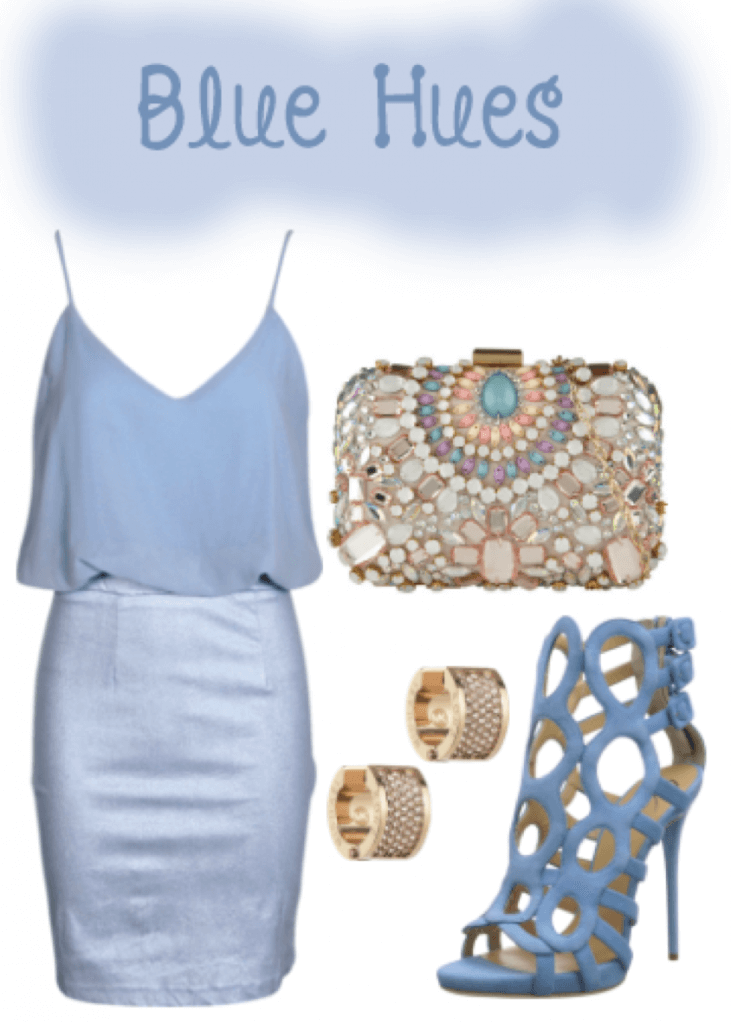 Dress: BooHoo
Clutch: Aldo
Earrings: Michael Kors
Heels: Giuseppe Zanotti
If you're into your third wedding and you're sick of wearing dresses, try a cute one piece jumpsuit to mix it up. Pair it with some amazing statement heels like these fringe sandals, and accessorize on the light side, with a simple bracelet and a cute clutch.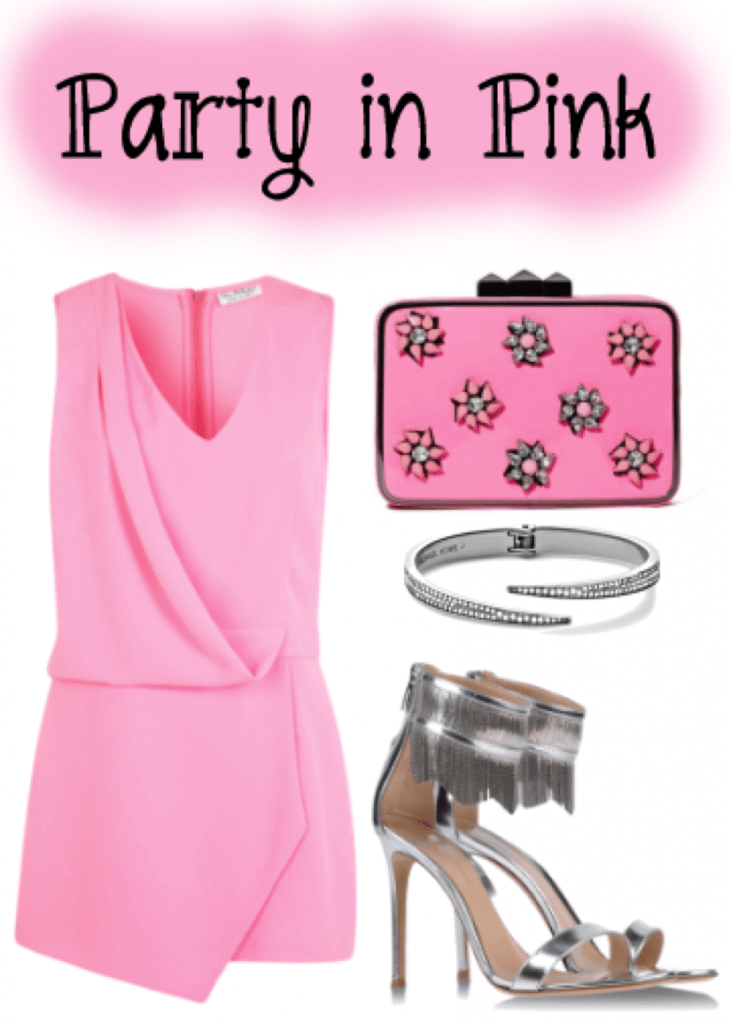 Jumpsuit: Miss Selfridge
Clutch: NastyGal
Bracelet: Michael Kors
Heels: Gianvito Rossi
Try wearing a maxi to a wedding this summer! An even cooler twist is this maxi cape dress by Ted Baker. It is stunning and would work perfectly with flats (always a plus) or some gorgeous heels. Go a bit more fancy with some stunning earrings and a bejeweled clutch!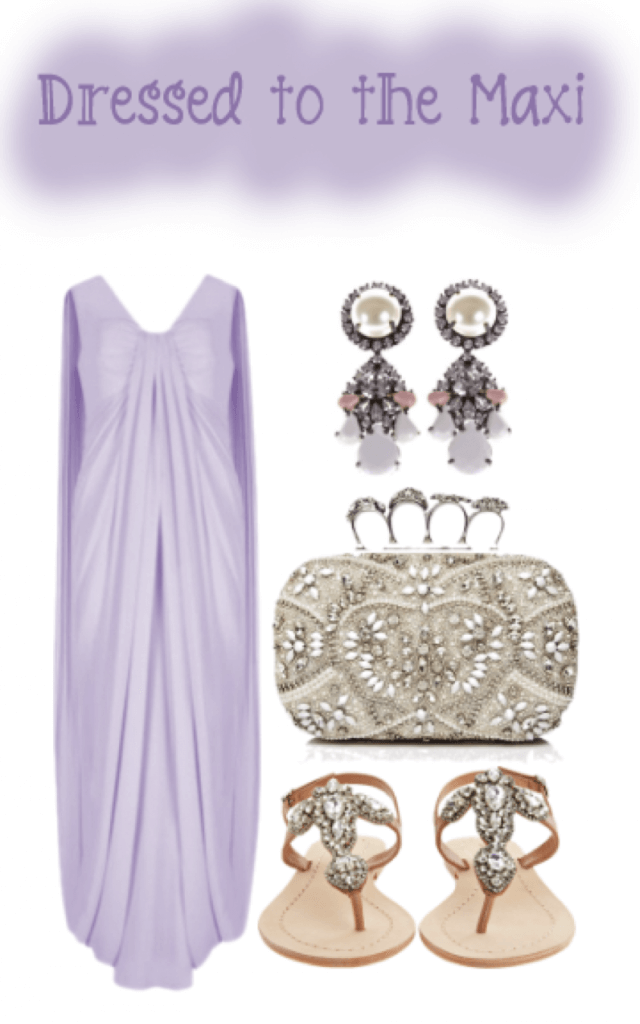 Dress: Ted Baker
Earrings: Shourouk
Clutch: Forever New
Sandals: Akia
What will you be wearing throughout the wedding season? Let us know @TOCityGossip @Mel13Marchand
Melissa Marchand

About Melissa Marchand
I am originally from Nova Scotia, but in 2013 I moved to the 'big city' of Toronto to study fashion. I am a big believer in following your dreams, working hard but staying positive, and taking advantage of any opportunity that comes your way. I love yoga, wine and high heels…and wine. Follow me on Instagram @melissamarchand and Twitter @Mel13Marchand.