Top 5 Pilates Studios in Toronto
You've been dying for summer weather but you're dreading bathing suit season. It's time to face the music and get in shape so that bikini becomes a dream instead of a nightmare. It's easy to know that you need to hit the gym, but knowing how to maximize your workouts is another story.
It can be intimidating and overwhelming to jump into an exercise regime; just deciding what type of workout you need can turn into a complicated affair. Is it cardio? Muscle building? Toning that you need? Should your age be a factor in your workout restrictions? Have you had injuries in the past that need to be considered? Perhaps you've been working out and have yet to see results; do you need to do more reps or more resistance… like I said, overwhelming.

If the type of workout environment you need to get in shape is one of a personalized boutique, instead of a faceless monster gym, then CORE Studio is what you've been looking for. If you want to get in shape in a positive and experienced environment, then CORE Studio is definitely for you.
Owner Monica Plewes and partner Maria Izzo have made it their mission to create a studio environment that is built for everyone. No matter your experience level or class preference, CORE Studio has what you need ranging from physio pilates and precision based pilates for those that like the deliberate nature of pilates – to buttkicking bootcamp style classes! The classes are on the smaller side to ensure you receive the individualized attention you need and leave fee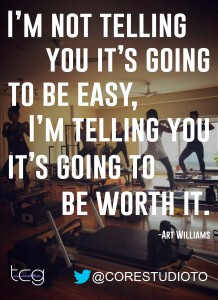 ling as if your workout needs have been met.
Established in 2005, CORE Studio ranks among Toronto's best and most recognized Pilates and yoga studios. With more than 70 classes each week, the 2,500 square foot studio has something for everyone.
CORE Studio is a leader in Yoga and Pilates. There are a lot of variations of Pilates out there, and CORE Studio not only offers them, they excel at them. Just a few of their Pilates options include matwork, reformer, tower (modified Cadillac), new personal training circuit, physio based, as well as barre and TRX classes which also combine pilates with the other modality. To say they know Pilates is an understatement.
On top of that, there are also prenatal and postnatal classes offered. These classes have exercises specifically designed for expecting and new mothers. They even have Mommy and Me, Pilates and Mom and Baby Yoga classes.
If you're in an office that wants to work together to shed pounds then CORE Studio will come to you! They offer specifically designed office space classes and many corporations cover the costs of these classes as part of wellness programs. Not only that but employees of organizations enrolled in CORE@Work receive discounted classes when they take classes at CORE.
Coming up for CORE studio is their Caledon Location. They will also be adding circuit style personal training programs at their new Circuit studio on Queen St, meaning each student works on their own program based on their personal needs and goals under the direction of one of their wonderful instructors.
It's time to get to CORE studio to try these classes, check out the newly renovated studio and make your gym routine work for you to ensure you see the results you want. CORE studio is there to be your support system and get you on the path to success!

@CORESTUDIOTO

#/corestudio
Website: http://www.corestudio.ca
Location: 533 Queen Street West
Contact: (416)545-7743

When you are as driven as Anita Ivic giving up is never an option, no matter the circumstances. Dancing ballet since she was very young, Anita always knew the importance of being healthy. When she was 11, she suffered an injury from a car accident, which did not hinder her dance career whatsoever. She started rehabilitation through Pilates which allowed her to earn her degree in dance and become a professional dancer. Pilates has always complimented her training and Anita eventually became a Pilates instructor at various physiotherapy clinics and studios. Carrying a vast knowledge on how the body works and its movement, Anita took a huge leap in her career and took over Imprint Pilates in 2008 and the studio is now taking the city by storm.
At Imprint Pilates there are a variety of classes & programs offered. Not only does Imprint Pilates specialize in Private and Semi-private Pilates they also offer Yoga, Massage Therapy, Acupuncture & Traditional Chinese Medicine, Holistic Nutrition and Physiotherapy. What distinguishes Imprint Pilates from other studios is their dynamic integrative health services but mostly their Rehab Pilates programming and Prenatal and postnatal programs.
Pilates for rehabilitation is a therapeutic approach to your Pilates programming integrating Imprint Pilates modified exercises based on your injuries, limitations, strengths and weaknesses.Injury prevention and re educating movement patterns, correct alignment and posture are taught for optimal recovery.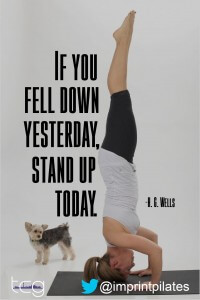 The pilates programs offered at Imprint are as follows:
Private Pilates or Yoga classes: allow you to have one-on-one training with an instructor, the instructor will create your own specialized workout to focus on the areas that you want to improve
Semi-private Pilates or Yoga: so you and your friend can sweat it out together!
Small Group classes on the mat with props
Reformer classes: small classes size for a more personal experience
For you Pilates newbies, the reformer is an efficient machine that adds resistance with pulleys and cords. The reformer is great for those who want to take it to the next level. However, the mat utilizes your body weight and with proper technique does the exact same thing!
Located in the heart of downtown Toronto, Imprint Pilates is right at Spadina and Adelaide. So if you're coming straight from work it's the perfect location for you to get that quick personalized workout fix. Similarly to Yoga, Pilates is a terrific way to banish stress by working on circulation to alleviate tension.
Take some time out of your busy work day to see how Imprint Pilates can put you on the road to become a healthier, stronger you!
Twitter: @ImprintPilates
Facebook:#/pages/Imprint-Pilates/117335214962803
LinkedIn:http://www.linkedin.com/in/imprintpilates
Instagram: @ImprintPilates
Website:http://imprintpilates.com
Location: 101 Spadina Ave #103
Contact: 416-939-9545

It's not uncommon to hear someone say that success is driven by passion, and Eden Haugland took hers and created a unique pilates studio that digs more than skin deep in achieving ultimate health and wellness.
For 14 years Eden was a pilates instructor moving from house call to sessions in her condo's studio to office space at a chiropractor's clinic. It was only six years ago when Eden decided that she needed her own space for her program to fully thrive. With the support of her husband, Andrew, and her equally dedicated and passionate staff along with her clientele, Eden was able to make her dream come true – opening Eden Pilates.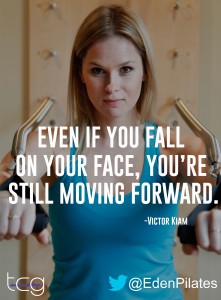 Suffering from a back injury in her dance program at Ryerson University, Eden wanted to know everything about the human body – particularly focusing on muscle weaknesses and imbalances. Finding her answers, Eden wanted to share what she learned with others thus sparking a passion that would serve as the foundation of her unique studio.
The factor that makes Eden Pilates stand out is "The MI Method". The muscle isolation method is used during one on one sessions and is also incorporated in other group classes. The science is that the MI Method identifies and corrects imbalanced muscles. Biochemical changes are created in the body through the retraining and repatterning of muscle movements. The result over time is a stronger, empowered you!
Eden developed a 4 week program called POSTURE ACADEMY™ that focuses on developing the knowledge and strength needed to improve posture. It is incredible how fast you will see results. The process begins by taking a before and after digital postural analysis and progressing through a 4 week program. Within the 4 week program you will come into consideration with your ideal alignment and will be able to further engage in strengthening the deeper muscles necessary to find and maintain this ideal alignment. Eden and her instructors go into great detail with your before and after photographs where they offer a progress report along the way.
To ensure high quality instruction Eden hand picks her staff and there are only 6 participants per session. Unlike larger facilities these intimate classes can provide you with more individual attention. Eden Pilates has a lot to offer whether you want to change your body or just get in a good workout. Check out their website for more information or drop by the studio located just north of Yonge and Bloor.

@EdenPilates

#/EDENPILATES

@edenpilates
Contact: 647-724-6594
Website: http://edenpilates.com/

While dancing with ballet companies throughout the US and Europe, Leslie Parker didn't know she would eventually dance her way into becoming one of Toronto's most experienced and well-rounded Pilates instructors. During her ballet days, Leslie would practice Pilates to enhance her talent and treat any injuries she may have sustained. Her exposure to Pilates and the wonders it could do for the human body made her realize that she wanted to help the lives of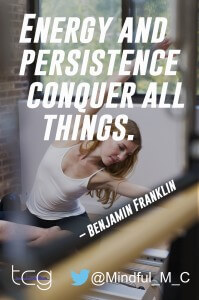 others through teaching. She wanted to provide a space where people could heal and rehabilitate their injuries, become stronger, and "development mindfulness with their movement". So, in 2003 Leslie founded the company Mindful Movement and thus her career as an instructor took off. Five years later the Mindful Movement Centre located right here in Toronto opened in 2008 with Leslie as the director.
MMC strives to be a sanctuary for people who are looking for an escape from their daily, stressful lives. You place yourself in a beautiful space that allows you to focus on your body and well-being, with the support of a passionate community. The boutique studio is home to some of the best Pilates and yoga instructors with chiropractic, dance and kinesiology backgrounds. There is also a on-site chiropractor, registered massage therapist and an acupuncturist. Come to MMC and you can be sure you're in good hands.
With specialization in sports injuries and rehab Pilates, MMC offers private, semi-private, and group classes. The instructors strive to provide individual attention, so group classes are as small as 5-15 participants. The types of classes offered include: Pilates, reformer, yoga, core ballet and most interestingly, Budokon. Budokon is a practice that combines both yoga and martial arts, for an invigorating full-body workout. Mindful Movement is the only studio that offers these classes, and Leslie is the highest ranking instructor in Ontario.
If you want to surround yourself with a bright, friendly atmosphere to enrich and strengthen all aspects of your body, come and see what the Mindful Movement Centre has to offer. Visit their website or pay them a visit in Yorkville, just steps away from Bay station.

@Mindful_M_C

#/pages/Mindful-Movement-Centre/186467346160
Website: http://www.mindfulmovementcentre.com/
Location: 68 Scollard St
Contact: 416-966-1868

When you put your trust in someone to help change your body and enhance it, you do not just go to any person who claims they know what they're doing. You go to someone with extensive training, knowledge and expertise. In other words, you go to Laura Hesel, the owner of Riverdale Pilates.
In 2004 Laura created The Pilates Process Education, which specializes in therapeutic Pilates and helps injuries and chronic conditions. With her background in physiotherapy and connections to st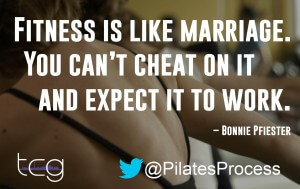 ability specialists, Laura has shared her work with instructors all over the province.
Riverdale Pilates emphasizes the importance of individual attention by offering private and semi-private sessions and their group classes have a maximum of 5 people. To make your visit even more comfortable Riverdale's group classes are offered at three different levels so you can ensure you're in a class that's right for you.
Aside from The Pilates Process Education, Riverdale also differentiates themselves by incorporating the Franklin Method into their sessions. The Franklin Method essentially focuses on using the brain to improve posture and body function. It is a fairly new approach that enriches the mind and body as a whole. Laura and instructor Monique are certified Franklin Method educators and all other instructors have training in it.
If you want to learn more about Riverdale Pilate's approaches and classes, visit their website or the studio located in Greektown, just minutes away from Chester Station.

@PilatesProcess

#/RiverdalePilates
Website:http://www.riverdalepilates.com/
Location: 456 Danforth Ave, 3rd Floor
Contact: 416-466-7733