FIFA World Cup: Brand Wars as Jersey Manufacturers go High-Tech
Forget the battle on the pitch. This FIFA World Cup, giants in the apparel industry are slugging it out to come up with the most innovative football jerseys to help players excel – and make hefty profits in the process.
Reported by: Agence France-Presse© AFP
For the full article Click Here
The fashion stakes will be high in Brazil for the next four weeks and it's not just the players wives and girlfriends who will be setting the pace at the World Cup finals.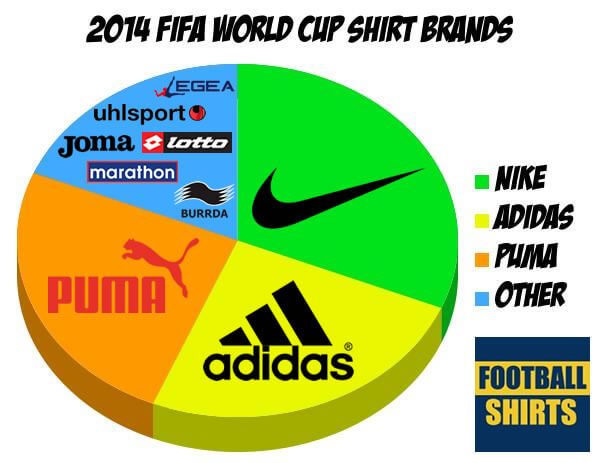 As the hosts line up against Croatia in the opening match on Thursday in Sao Paulo it will also signal the kick-off of a fierce brands war which has been gaining momentum in recent years.
The strips worn in the first World Cup in 1930 when players in Uruguay wore simple jerseys and shorts made of natural fibres seem from another world.
It's now a multi-billion dollar global industry, using the most sophisticated technology and fibres with light-weight compression jerseys aimed at helping players' muscle recovery.
The 32 kit deals are worth a combined $375 million a year with France having the most lucrative — a $60.5 million a year sponsorship contract with Nike — as England's deal with the American group is worth an annual $42 million.
Germany have the third-biggest deal with Adidas, ahead of Brazil, reigning world and European champions Spain, Italy, and Russia.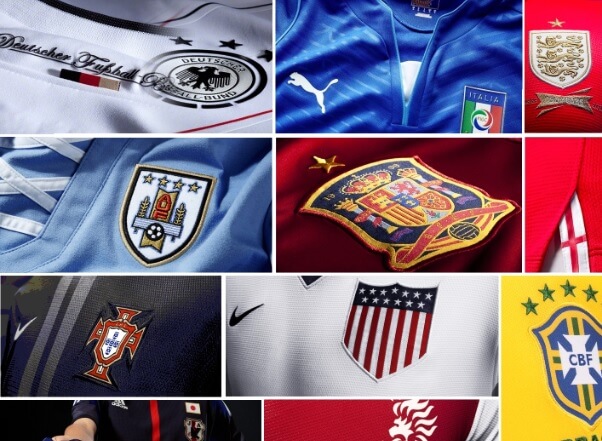 The amount of the sponsorship deal relates to a nation's ability to sell shirts across the demographic spectrum, with the kit not just a uniform but something that encapsulates style, tradition and national pride.
France coach Didier Deschamps won the World Cup as captain at home in 1998 and admits "the passion" of representing your country is hard to match."It's an enormous pride … it's history," said Deschamps. It's a lucrative business too.
Once the action gets underway fans will be rushing to wear their teams' jersey, and the longer they stay in the tournament the better for the brands with an estimated 10 million replica shirts set to be sold for the finalists.
Nike, Adidas and Puma are the three main kit suppliers in Brazil with little known Burrda, Uhlsport, Joma, Marathon and Lotto also present.
Nike have 10 teams, one more than Adidas while Puma have eight including Italy and a quartet of African teams — Algeria, Cameroon, Ghana and Ivory Coast.

About Jessica Strickland
I'm a lady whose ordinary, needs that 'extra'. With a background in corporate communications, I love the thrill of connecting with audiences and engaging with their interests. I'm fairly certain in a past life I was a mermaid…ok, I'm totally certain. One day I'll be living ocean side again. I love animals, and my golden retriever puppy Briar, is my pride and joy. @pr_in_heels http://jessandbriarblog.wordpress.com