Top 5 St. Patrick's Day Parties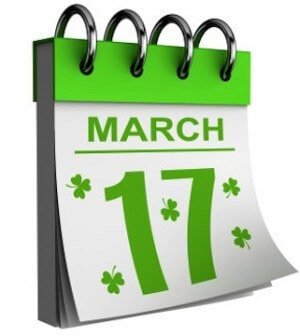 Carlsberg St. Party's Day is Canada's largest, weekend long, authentic St. Patrick's Day festival. Thousands of people from different backgrounds come together for a day-long celebration of friendship, culture, live music and most of all, unpretentious fun.
What some of you may refer to as St. Patrick's Day is now commonly being referred to as St. Party's Day. In 2011 the first ever St. Party's Day celebration was born when 3000+ people attended in Toronto, ON at the historical St. Lawrence Market. Event goers and members of the community came together and signed a petition for St. Party's Day to become a statutory holiday which created a huge buzz around town. 2012 and 2013 each played host to over 8,000 patrons celebrating the fast growing, authentic Irish holiday, and St. Party's is back with its new partner, Carlsberg, for another year of the best celebrations in the country. For all of you party seekers when purchasing a day ticket you are permitted to stay as long as you wish. Look forward to seeing you there soon!!! Tell all of your friends asap and for groups of ten or more please contact me prior to purchase.
This will be a weekend festival full of memories that will last a lifetime.
For more event details click here.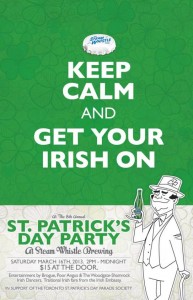 DAY PARTY AT STEAM WHISTLE
St. Patrick's Day Party at Steam Whistle… Doors open at 2pm and the party goes on till midnight.
Entertainment by Brogue, Poor Angus and the Woodgate-Shamrock Irish Dancers. In support of the Toronto St. Patrick's Day Parade Society. Food by Irish Embassy.
$15 at the door. For more event details click here.
The Steam Whistle story begins in the spring of 1998 when three friends were on a canoe trip in the Ontario heartland. Greg Taylor, Cam Heaps and Greg Cromwell had all been colleagues at one of Canada's premier microbreweries producing quality beer in the late 1980's and 90's – before it was bought out by a national brewer and closed down. As they sat around the campfire, the self-named "Three Fired Guys" dreamed of running their own brewery one day. They wanted to make a Pilsner that would compete with the best in the world. They wrote a plan and quickly attracted investors with their vision and passion.

I'm Shmacked Canada // St. Patrick's Day @ The Guvernment
The GUVERNMENT Complex transforms into an outrageous college party for I'm Shmacked Canada St. Patrick's Day. Hosted by Down with Webster.
I'm Shmacked has swept the United States with one of the wildest tours ever to hit the U.S. circuit. This March, I'm Shmacked brings its cameras and one of a kind events to Canada.
I'M SHMACKED THE MOVIE is set to show the world what Canada is all about. The first stop of the touring series will be in Toronto on March 17th with a special event on St. Patrick's Day !
Will you make it in the video?! With over 20 million views on YouTube – check out what I'm Shmacked is all about

For more details. Click here

blogTO Presents:
ST PATRICKS DAY LOFT PARTY 2014
Featuring 400 person courtyard! Free Ping Pong! And all of your Favourite St Paddy's Festivities – Tag #blogtostpattys on instagram to show up in the official blogTO Recap!
The team that brought you St Patricks Day Loft Party in 2012 and 2013 is back again this year with our favourite event of the year! Since we've spent the last 2 years at the Burroughes, we thought it was time for a change of pace.
This year we found an amazing and under-appreciated space right in the heart of the city! 2nd Floor Events Loft space is second to none and its historic and spectacular lane-way right on King Street will make you want to spend the whole day outside!
For more details. Click here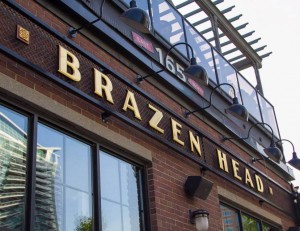 If you are looking for something fun and upbeat, but a little less crazy, Brazen Head is sure to be a good time. Considering it is quite a large establishment you can expect to have more breathing room while sipping on your green beer.
For more details. Click here