Home
>
Trending Topics
>
Determined To Look Like Jessica Rabbit This Woman Has Undergone 2 Surgeries To Bring Her Obsession To Life
Determined To Look Like Jessica Rabbit This Woman Has Undergone 2 Surgeries To Bring Her Obsession To Life
Most women dream of an hourglass figure – but for Penny Brown it has become an obsession.
Inspired by voluptuous cartoon character Jessica Rabbit, Penny has sculpted her bust to twice the size of her waist.
In the last two years, 25-year-old Penny has had two boob jobs taking her from an H to an O cup.
And the military wife has shrunk her waist from 38 to a tiny 23 inches by squeezing into rib-crushing corsets for up to 23 hours a day.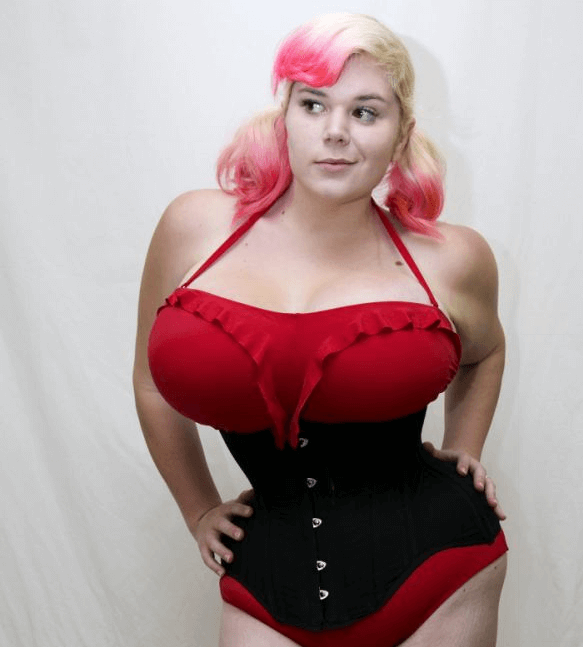 But despite her extreme proportions, she has no plans to stop.
She is now preparing for her third boob job and hopes to double the size of her already buxom bosom.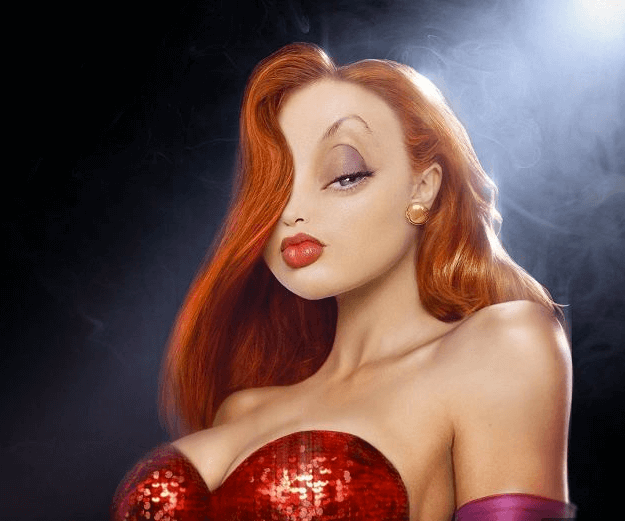 'I've always had a small waist, big hips and large boobs but I'm kind of a go hard or go home sort of person,' said Penny.
'I wanted to make that significantly more extreme, more dramatic, more stunning and more wonderful.'
Shockingly, the corset is so tight that Penny can't eat a proper meal whilst wearing it – as her stomach is so restricted.
For the full article Click Here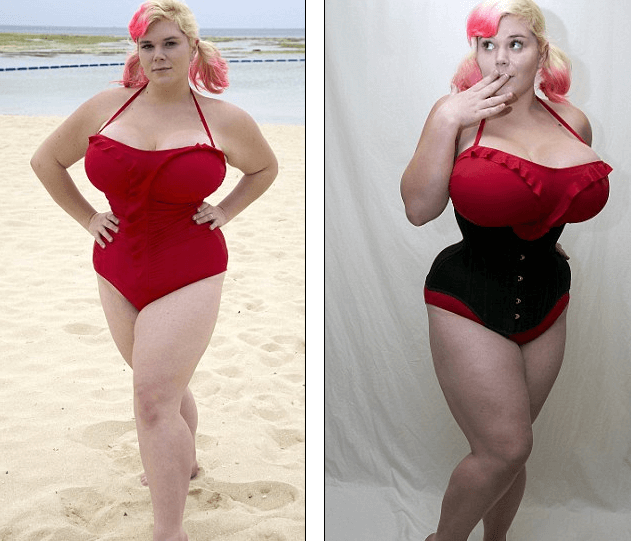 About Jessica Strickland
I'm a lady whose ordinary, needs that 'extra'. With a background in corporate communications, I love the thrill of connecting with audiences and engaging with their interests. I'm fairly certain in a past life I was a mermaid…ok, I'm totally certain. One day I'll be living ocean side again. I love animals, and my golden retriever puppy Briar, is my pride and joy. @pr_in_heels http://jessandbriarblog.wordpress.com