Completely Nude for French Adult Magazine Lui: See the Pic!
If we had a body like this super model, we would probably straddle an inflatable pool toy completely nude too.
She is the latest celeb to cover French adult magazine Lui; Rihanna's previous cover last month generated serious buzz after showing the singer topless with nipple rings.
Bundchen's cover displays her nude bod — aside from sky-high heels — while she sits atop a red inflatable pool toy. With her hair styled in soft waves, the 33-year-old looks confidently sexy.
For the full article Click Here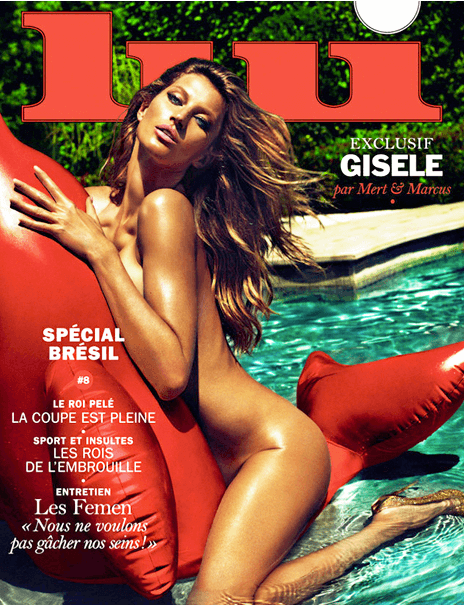 About Jessica Strickland
I'm a lady whose ordinary, needs that 'extra'. With a background in corporate communications, I love the thrill of connecting with audiences and engaging with their interests. I'm fairly certain in a past life I was a mermaid…ok, I'm totally certain. One day I'll be living ocean side again. I love animals, and my golden retriever puppy Briar, is my pride and joy. @pr_in_heels http://jessandbriarblog.wordpress.com