Top 5 Views from a Restaurant in Toronto
1. CN Tower
This speaks for itself. You're literally sitting in the highest structure in Toronto that offers you a 360-degree view of the city. What more could you ask for? I heard the food isn't anything special, but who's going for fine dining when you're up that high?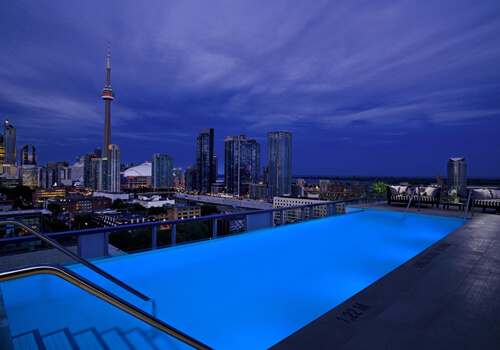 2. The Thompson Rooftop
I've said it before and I will say it again – this is one of my favorite places in the city, period, not to mention the breathtaking view! Located in the trendy King West area; if you don't feel like spending the night with tourists at the CN Tower, or you don't trust going up THAT high, The Thompson rooftop also offers you 360-degree panoramic views of the gorgeous city of Toronto. If you're planning on going for just drinks you will have a great time and there is also a selection of restaurants in and around the hotel to keep you satisfied.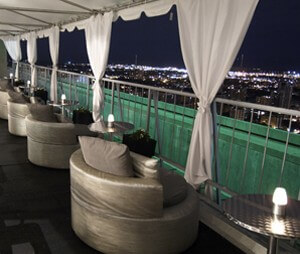 3. Panorama
Panorama is always on my list of "things to do" when visitors come into town. It's located in Yorkville so there is always something to do prior to visiting the lounge and the choices are there upon leaving. I personally wouldn't attend Panorama for dinner as I haven't had the best service but I would certainly bring someone for appetizers/cocktails and the simple admiration of the beautiful view that sits right in front of you. I absolutely love the elegant decor and the crowd is beautiful and mature.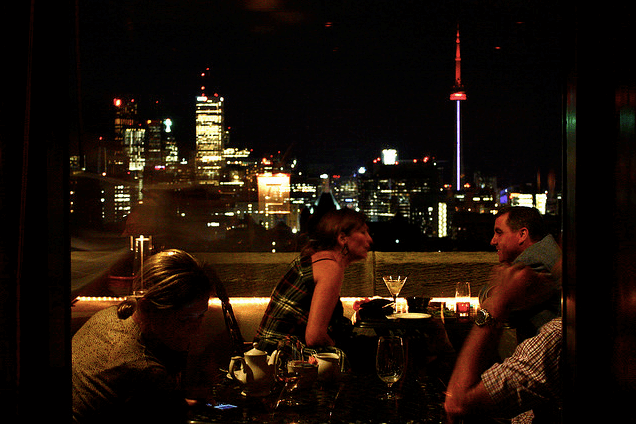 Photo Credit: Trent Maynard (See this and other photos on Flikr under trent_maynard)
4. Park Hyatt
For me this was tied with my number five listing. The Park Hyatt offers a beautiful, but limited, south exposure of the city. The dimly lit lounge offers a more mature, relaxed crowd. The menu consists of tapas style dining and has a fantastic cheese platter that I recommend. It is the ideal spot after visiting the Stillwater Spa on the main level of the hotel.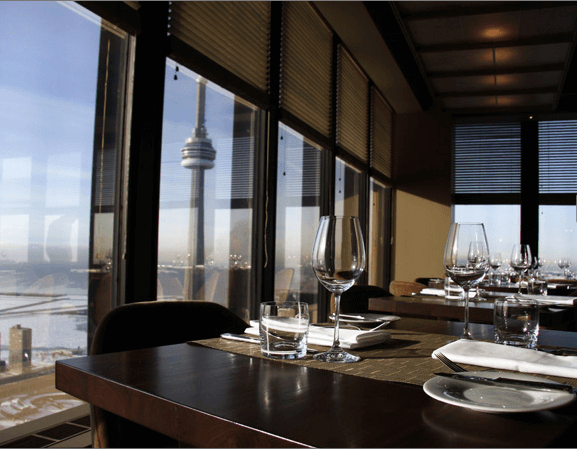 5. Canoe
Besides the extensive wine list, my experience at Canoe thus far hasn't been the greatest. I personally cannot speak about the food as I have yet to try it (maybe that will change my mind about the place.) Sure the view is great during the day and it is the ideal spot during work hours and cocktail hour, but when I visited in the evening the lights weren't dim enough to even enjoy the view. It pretty much had my guest and I admiring the reflection of the restaurant on the windows instead of the view. We had to request the lights be dimmed and it still wasn't enough. We stayed for a glass or two of wine and then continued our evenings elsewhere. I would say this is ideal for a during-the-day event, especially if you're into schmoozing on Bay St.