#WorkItWednesday – Rihanna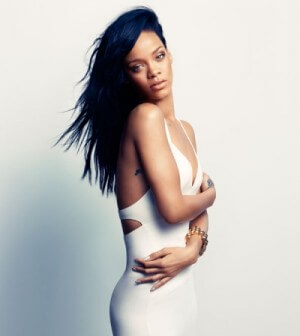 Good girl gone bad –Rihanna, is at the top of her fashion game and all eyes are on her for today's #WorkItWednesday. Her personalized style has been noted as iconic, even when she was the good girl asking us to stand under her umbrella back in 2007. It is no surprise that we are always anticipating the next red carpet or street style look from this fashion fanatic.
Rihanna has told many sources that she seeks fashion as a fabulous outlet for all that is within her. In an interview with Oprah Winfrey she even stated that her hardships with Chris Brown reflected on how she dressed herself. Most recently Rihanna shocked us with her sheer Adam Selman dress for the CFDA Awards. Some were appalled by her confidence to strut around with her body revealed, but I love the presence and beauty that she embodied in the gown. Go RiRi!
Now, here is how to get the perfect evening look that symbolizes this diva.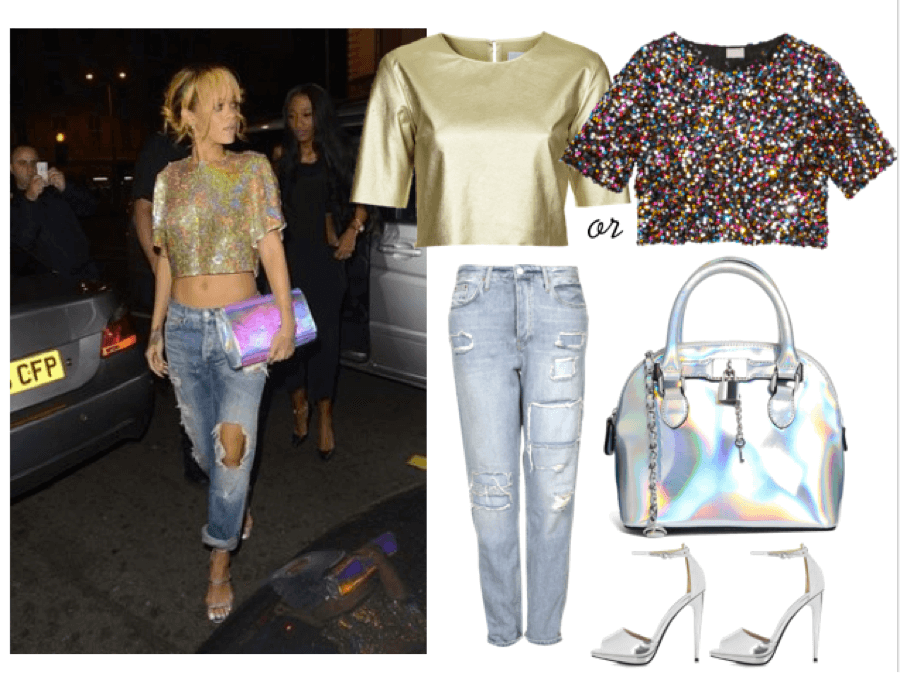 (left top – TopShop, right top – H&M, jeans & shoes – TopShop, purse – Aldo)
OUTFIT TOTAL: Max $200
More of our favourite fashionable moments from Rihanna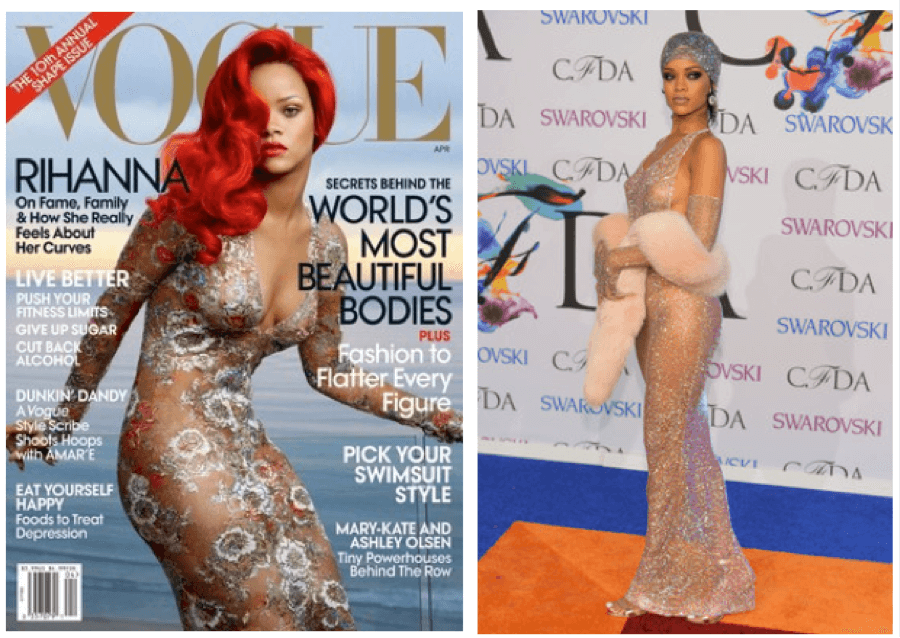 (vogue & CFDA)
XO,
Andrea McDonald
@TOCityGossip
@lifeof_andrea
About Andrea McDonald
My true love in life is the wonderful world of fashion. As a self proclaimed optimist, activist for all and fashion fanatic, I am delighted to bring you everything you need to know about the Toronto fashion scene. I've got big dreams baby. @lifeof_andrea