Top 5 Nail Trends This Winter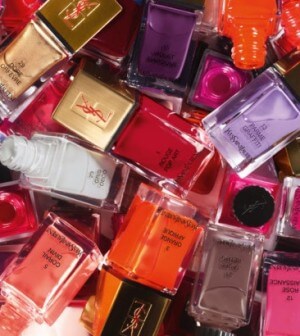 Holiday-themed nails are tacky. There I said it! I'm so glad I got that off my chest. It's like as soon as a holiday rolls around girls feel the need to get Christmas tree's decaled on their nails, or hearts for Valentine's day, or clovers for St. Patrick's day. It reminds me of grade school teachers trying to get their kids pumped up about the holidays.
Nail design is HUGE right now. I'm actually guilty for indulging in it. Every three weeks I take a picture I've found on Pinterest to my nail tech and get some creative fancy design. I really love the look, and my nails are on trend and sophisticated. Right now it's winter, and instead of opting for snowflakes and snowmen, try these Top 5 Nail Trends for Winter! (Click here for the latest hair trend).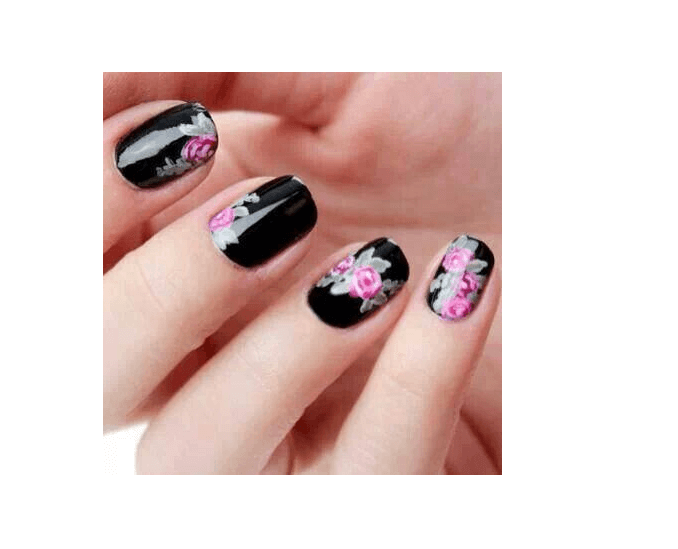 Reverse summer nails. Take those summer nail patterns you turned to in the hot months and darken them by switching in lighter colours for darker colours. White nails with pink floral designs were really popular. I love the look of the flowers on nails; especially in this weather (we could all use a happy pick-me-up!)
Painting your ring finger a different colour than the others was a big trend. To move away from that trend try mixing neutrals by creating a pattern with your nails. The neutrals will keep it from looking like a 6 year old who's mother let her paint her own nails for the first time. Choose complimentary colours and it will look really pretty!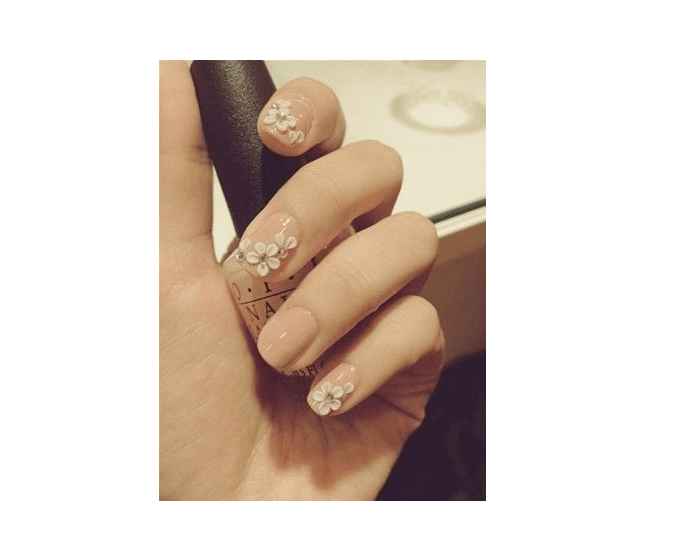 Rhinestone and 3D plastics bows were being added to mani's everywhere. The gaudier the better. They were fun and creative – but pull back a little on this trend and make the 'stickers' a little more subtle. The 3D effect is fun, but now the trick is too choose polishes that are less loud, and 3D effects that are not placed on all the nails, and are less gaudy. This season it's all about sophisticated designs.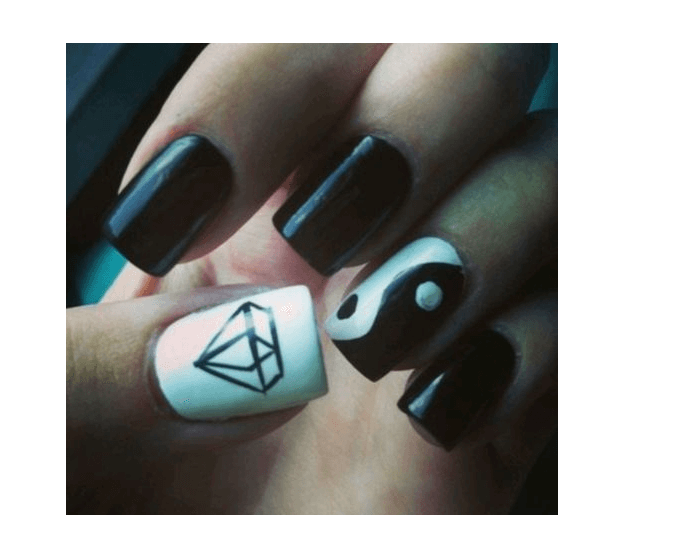 Iconic signs are making their way to nail designs! I really love this trend. These are great for the weekends when you are going to trendy coffee shops, and nightclubs. Diamonds, peace signs, ying yangs and even eyes are showing up in nail designs. It looks really chic and mod.
Incorporating matte colours to your mani is super-hot. Go for deep rich colours when opting for the matte look. The effect looks amazing, and you can even incorporate designs that will really stand out against the matte base.
*(Image Credits: Pinterest)
Don't be a slave to the seasonal holiday trend. You are a grown adult woman and your do not need to be sporting juvenile trends like that when you are embarking on your career. I might be taking this too far, but if you want to go for a fun nail design, keep it trending and classy. You will get a lot of compliments!
About Caitlin Melvin
Caitlin is a fashionista and beauty lover who enjoys keeping up with the latest trends and products. She is passionate about social media and marketing and enjoys blogging in her spare time. On the weekends you will find her socializing with friends, dressed up and ready for a night on the town! Visit Caitlins' site http://www.socialbutterflyblog.com and follow her on twitter @CaitlinAM