Celebrity Inspired Nails created at Pinky's Nails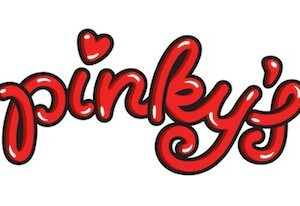 What is more fun than blinging out your nails with insane decals and mega sparkles? The correct answer: nothing. Nail art has been making huge appearances on the red carpet, in music videos and even more noticeably, all over celebrity Instagrams. Want diamond bows and intricate designs on your nails, but don't quite have the steady hand for it? You'll want to check out Pinky's Nails , Toronto's top nail art studio. One look at their blog and you'll be as obsessed as I am. They do anything from tattoo-inspired 2D designs, 3D decals, acrylics, studs and anything in between.
Need some inspiration? Check out these celebrity paws.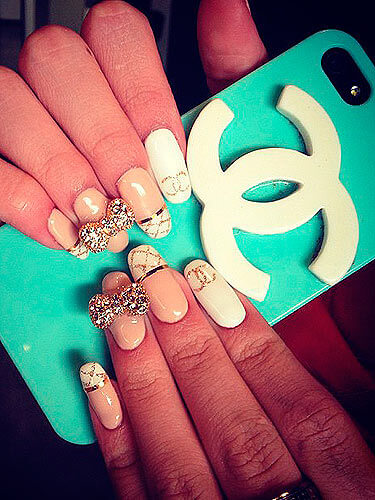 Bella Thorne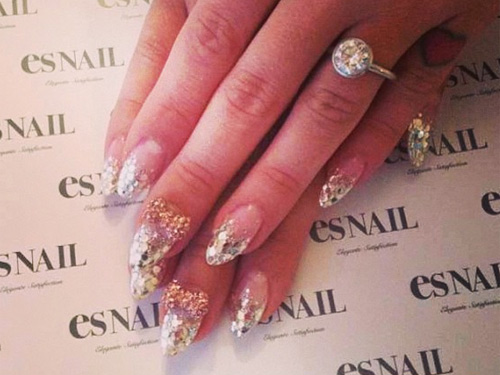 Kelly Osborne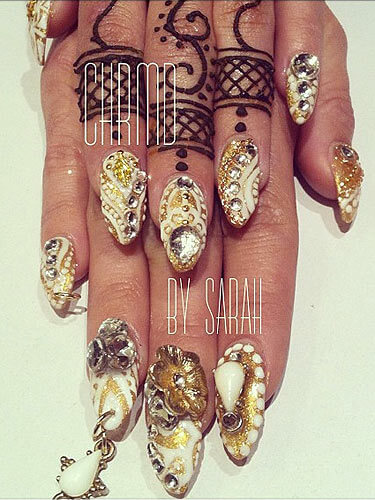 Vanessa Hudgens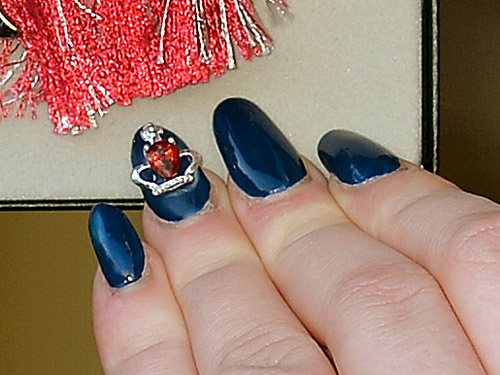 Adele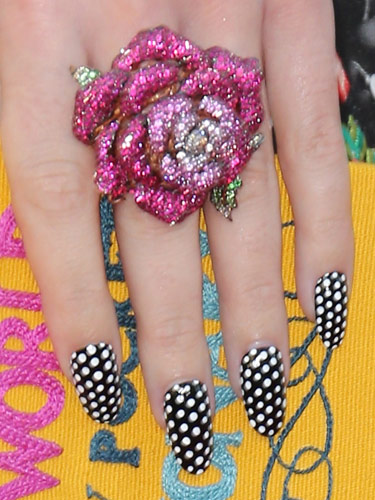 Katy Perry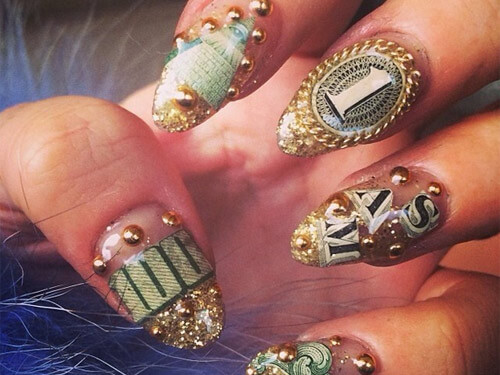 Lily Allen, again
Need more inspiration? Check out Pinky's Nails blog, Instagram and Twitter!
http://www.pinkysnailsto.com
Instagram: @PinkysNailsTO
Twitter: @PinkysNailsTO
About Alex Payne
Alex Payne is a fashion student living in Toronto, and a complete pop culture junkie. She's an avid blogger, writing about beauty, fashion, dating, music and film. She's obsessed with cupcakes, Kate Spade and The Simpsons. Oh, and vodka.