Steal Her Style Saturday with Vanessa Hudgens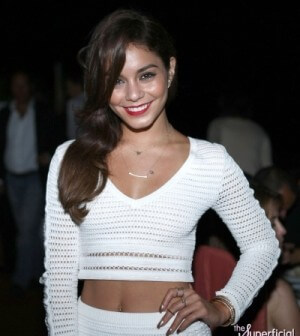 All grown up from her High School Musical days, Vanessa Hudgens has become the epitome of a free spirit. Whether she is walking the streets of LA or attending music festivals like Coachella, she is always rocking the bohemian chic look. She is fearless with patterns and layering on the accessories. Her eccentric style and ability to seamlessly switch between boho chic and red carpet looks has earned her the first spot on Style Steal Saturdays. Read on to see how you can easily and affordably steal some of Vanessa's best looks.

Look One:
Here Vanessa is combines different patterns and textures to create a very comfy but cute look. Her oversized sweater is the perfect contrast to her tailored pants. She compliments the florals in her pants with her lace bustier and keeps it simple but chic with the chunky black leather sandals and what appears to be a cognac-coloured crossbody bag.
Steal her look:
H M cardigan
$50 – hm.com
Slim pants
$33 – 6ks.com
Cropped corset
$17 – karmaclothing.co.uk
Steve Madden black shoes
$61 – 6pm.com
Nixon brown purse
$39 – zappos.co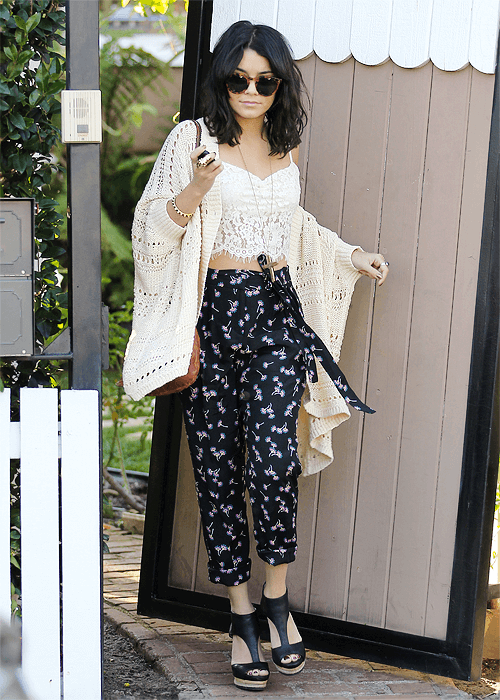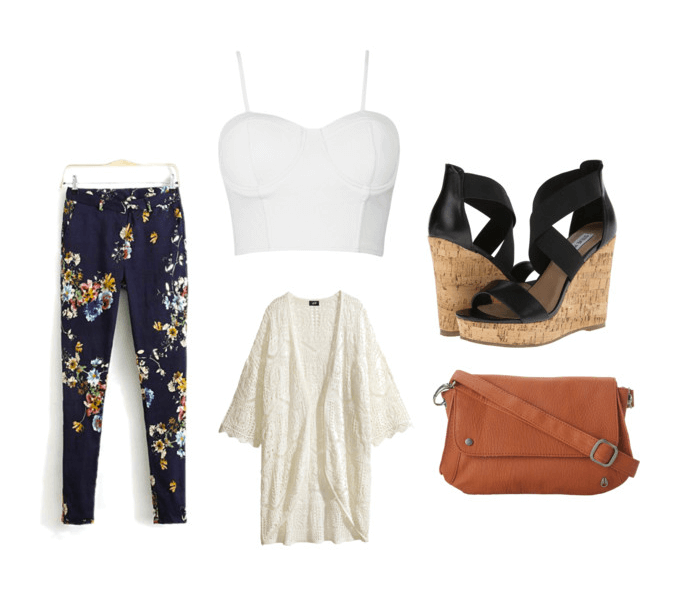 Look Two:
In this look Vanessa is all about the accessories. From the floppy hat to the doves on her belt, she takes a simple crop top and jean short look up a notch. Vanessa is also notorious for stacking rings and bracelets, seen in this look.
Steal her look:
Cut off tank top
$18 – delias.com
Vero Moda jean shorts
$34 – veromoda.com
Lucky Brand turquoise jewelry
$27 – 6pm.com
Charles Albert turquoise jewelry
$180 – shop.ca
Topshop hat
$61 – topshop.com
Chain belt
$38 – overland.com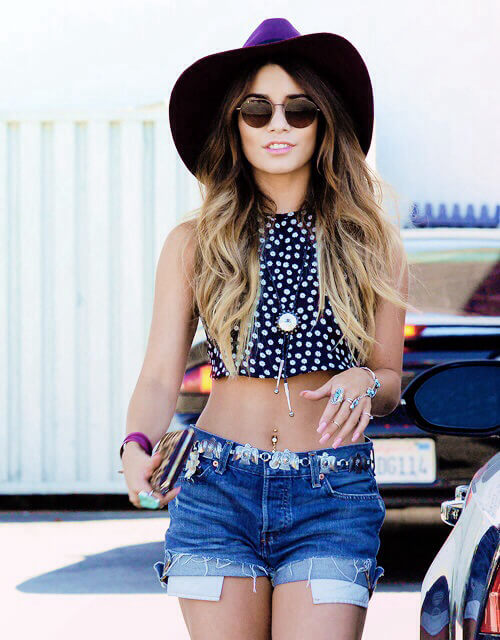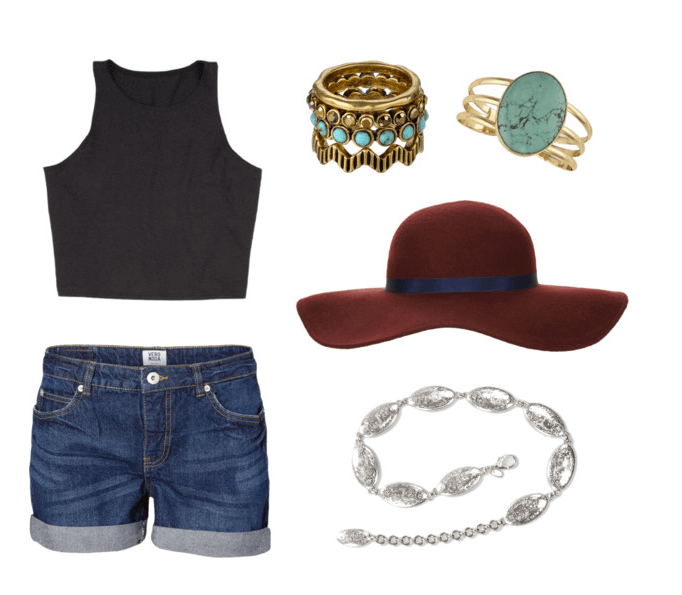 Look Three:
Vanessa takes the Canadian Tuxedo to a whole new level with the knee-high gladiator sandals. Yet she keeps it casual with the two tones of denim and her shirt tucked into her shorts. And of course, Vanessa never disappoints with a statement necklace.
Steal her look:
ONLY tall shirt
$38 – nelly.com
Monki denim shorts
$48 – monki.com
DailyLook gladiator sandals
$38 – dailylook.com
Topshop necklace
$30 – topshop.com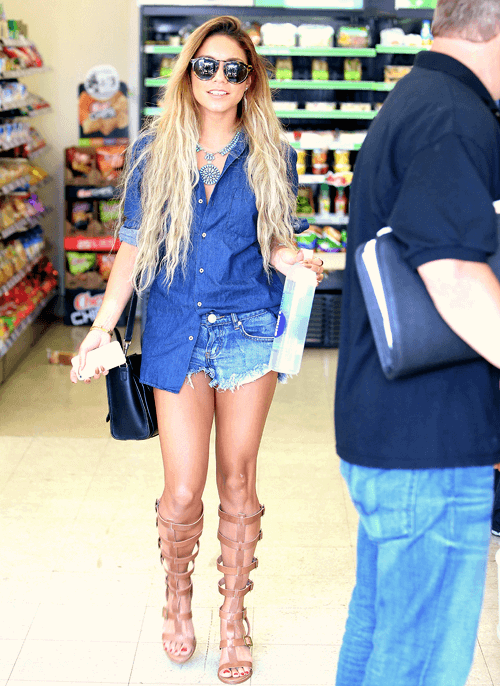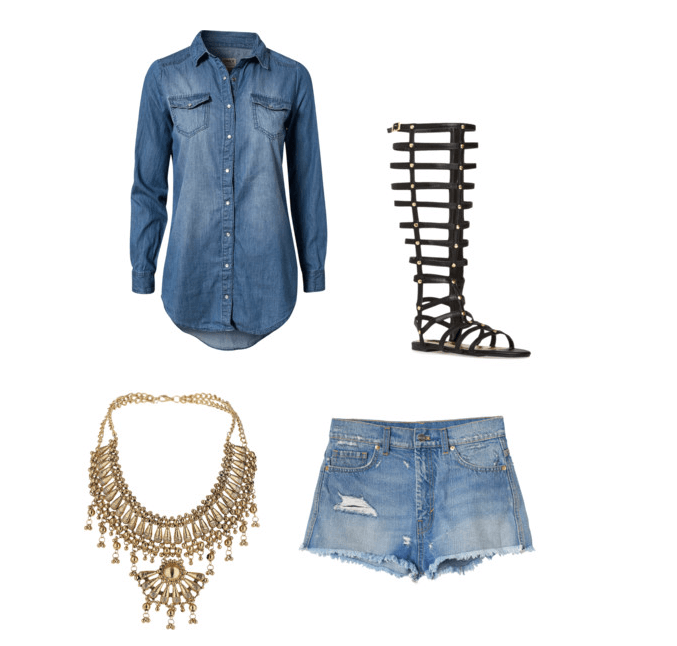 About Jessica Albotra
Growing up in a small town, I always knew I belonged in the city. And my love of writing brought me to Toronto to pursue Journalism. I'm new to the fashion-writing world but I've always adored the industry. Make-up is my first love and when I'm not typing away you can find me covered in swatches testing out the newest products. I'm an amature baker, aspiring traveler and a self-proclaimed professional instagram photo editor. Follow my journey into the fashion world here and @journjess.