#GlamGossip – The Braided Trend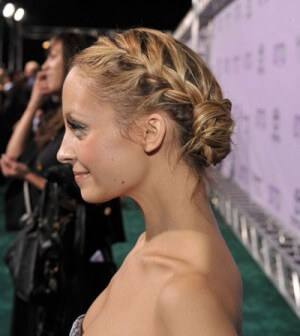 Last year we watched as women ducked into salons with a solid hair colour and come out looking like they had been growing out a bleach-out for the last year. Ombre was a pretty trend, when it was done properly, but I also get the feeling that many of us are going to look back and say "what was I thinking?" But, before you roll your eyes at the next hair trend – I must say, it's one that I can deal with.
Braids are SO popular. I'm not referring to pig tail braids, but rather ones that are more creative, intricate…and pretty! A growing trend in some of the fashion hot spots like Los Angeles and New York are braid bars aka salons that specialize in braiding. Sort of like the blow-dry bars where you drop in – get a cool braid and that's it. And while braids may sound a little juvenile, the way they are trending right now is far from. Fishtails, and crowns, and double braids, overlapping braids…just about anything you can think of. I love how they add levels and texture to a hair style.
The great thing about this trend is that you can leave them in for a day or two on your no-wash days (the days where you shower…but don't wash your hair. You still need to shower; I just want to make that clear). Usually in the summer if I'm playing sports or laying out I'll plait my hair on the crown of my head to keep my hair out of my face, and let the rest be free. I'm really excited that I can take my braiding skills and use them more often to create different hair styles.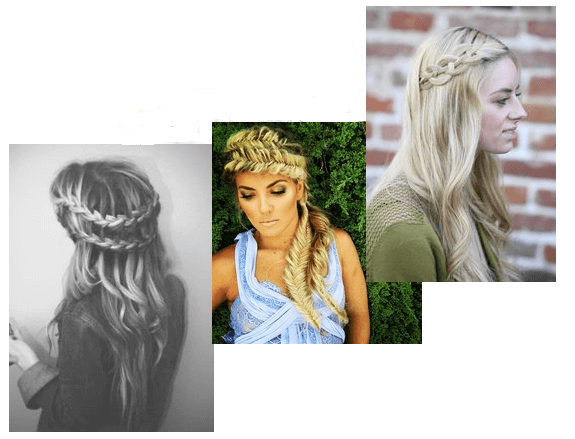 Celebrities are also really on board with this, especially now that braid bars are becoming so popular. It's a quick way to get a relaxed style that lasts a few days, but can still be versatile for day and evening. They can be polished, boho, or casual.
Of course you don't have to go to a specialized salon to get a really cool braided hairstyle – if there's a trend I really want to try, I'll usually go to my trusty YouTube resource and look up easy ways to achieve it. However, braid bars are getting much more popular and offer an easier and fool-proof way to get a really cool braided style. I have started to notice a buzz about braid bars in Toronto and I'm sure a few more will be popping up shortly. If you're terrible with plaiting your hair, you can always go and see a stylist who can even do a simple braided style that will still look trendy.
About Caitlin Melvin
Caitlin is a fashionista and beauty lover who enjoys keeping up with the latest trends and products. She is passionate about social media and marketing and enjoys blogging in her spare time. On the weekends you will find her socializing with friends, dressed up and ready for a night on the town! Visit Caitlins' site http://www.socialbutterflyblog.com and follow her on twitter @CaitlinAM