Hair On The Avenue – A Journey Back To Blonde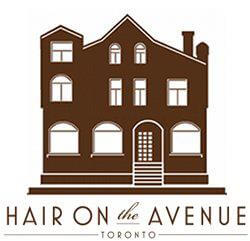 "What was I thinking?" is often our reaction when we look back on our old hair styles and I am certainly no exception to this rule. A few years ago I found myself with bleached blonde hair, complete with a bad set of extensions almost to my waist – oy. Eventually I'd had enough of combing glue out of my hair and the bleached-out-look. This would be the first day of the rest of my life! I thought as I ripped out the extensions, and began growing out my natural locks. In no time I was sporting my long, full, natural dark blonde 'do that my mother always told me I would one day love. And as always, she was right. My hair was healthy and thick again, and I couldn't have been more in love. I spent a couple of years soaking in the joys of being 100 per cent natural – enjoying the highlights Mother Nature blessed me with.
As all styles go, after a while I found myself longing for change. Years of no trims and a 450 degree curling iron was certainly taking its toll. I had conquered the natural look, and was prepared to allow an expert to have his way with me. Enter Luis Pacheco, Founder of Hair on the Avenue. Luis opened the doors of 112 Avenue Road, bordering the Annex and Yorkville, in 2007 and has built a wildly successful business over the last 7 years. Not only does Hair on the Avenue offer a wide array of hair services, but head-to-toe skincare and esthetics services. (For a complete list of services, call: (416)922-0112) I had seen his fabulous work throughout the city, and heard his rave reviews and decided he was definitely the right person to take this journey with me; one of the best hair-decisions I have made to date!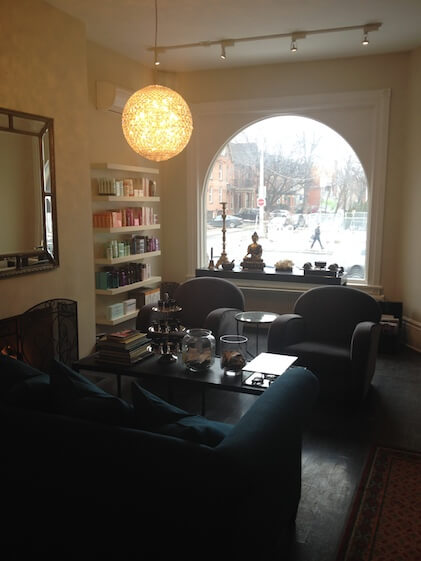 Saturday March 8, 2014 – a day I had been anticipating for weeks – finally rolled around. I was full of nervous excitement as I headed to my 11 a.m. appointment. I arrived early to be sure I was able to relax and take in my surroundings. I found a beautiful space full of good vibes and I immediately felt right at home. I was flying high on delicious matcha green tea by the time I found myself in Luis' chair. After a thorough discussion about what I wanted and what I didn't want, he began his work and I was feeling confident. We decided on plenty of blonde highlights, echoing the lighter blonde hair I was born with, and an ombre look for underneath which would allow for a lot of my natural to remain. I watched my transformation in awe! The conversation was engaging and fun and my mind truly felt at ease. I took some time to observe my surroundings and the smooth, seamless way the salon operated with Luis at the helm. I always enjoy watching people as they work at something they feel passionate about – doing what they do best, and observing Luis and his creative team at work was inspirational.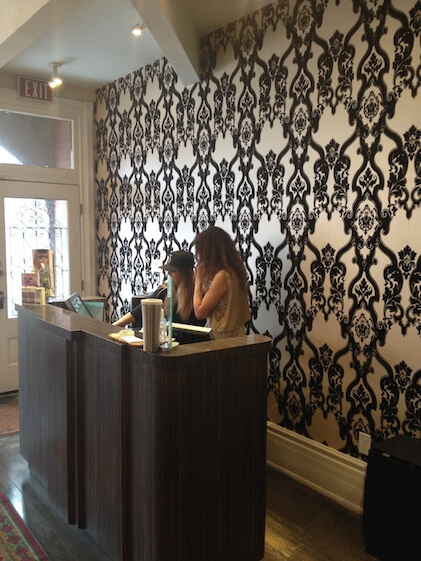 After my colour was complete, I left Luis' chair, and headed to the second floor- it was time to do what I had really been dreading – have my hair cut. My fears were quickly put to rest after meeting Anthony Ingraldi, a stylist that has been part of the HOTA team since day one. If I was going to trust these precious locks of mine to anyone – it would be Anthony. Much like Luis, Anthony took his time explaining his plan and vision for my cut, and completely eased my nerves. Upon completion of the cut and style I couldn't have hidden my smile if I wanted to! Easily the most gorgeous cut I've ever had, and even though I was sad to lose some length, I was overjoyed by the end result – a thick, healthy head of blonde hair.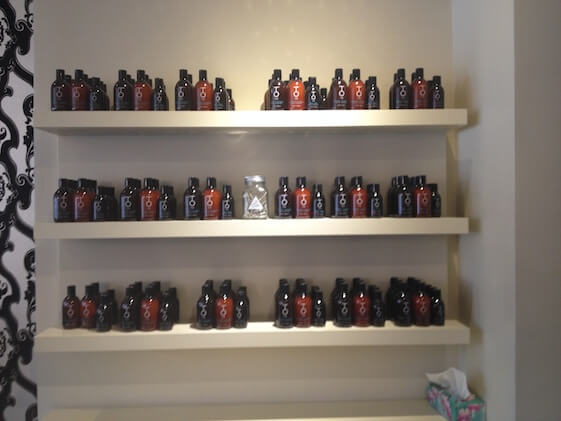 While at the salon I was introduced to a new product line that I quickly fell for. TO112 (to-one-one-two) is a Canadian brand which is exclusively sold at HOTA. TO112 takes a holistic approach to beauty – each product created with the utmost care and positivity that you can actually feel your body embracing. Using a blend of natural oils, TO112's hair products not only cleanse, condition and console your hair and body, but your mind too, leaving you feeling refreshed and rejuvenated. TO112 is SLS, DEA, paraben and cruelty free.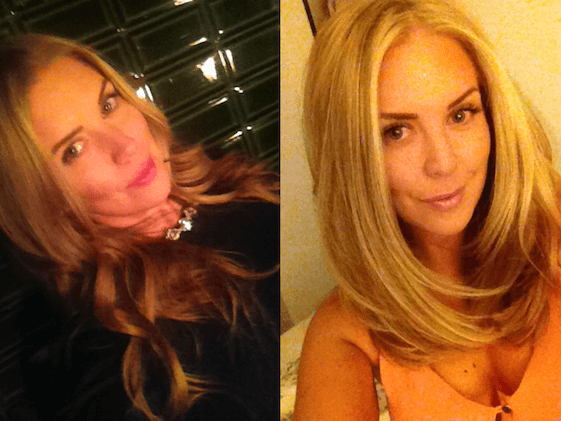 As different as we all are, no matter the size, shape or age, something all women have in common is that we love to feel beautiful and fabulous. I can say from the bottom of my heart that this is exactly how I felt leaving Hair on the Avenue. It has been a month now since my visit, and this feeling still remains, along with my gorgeous healthy new do. I cannot say enough good things about Luis, Anthony and the HOTA team; from the moment you're greeted at reception it is truly a luxurious feeling that we all deserve once in a while. I can say with confidence that I have found the best team in the city, and a new place to call home. Some more exciting news; HOTA is expanding! Location #2 is set to open on Queen West in late spring 2014!
A GIANT thank you to Luis, Anthony & the HOTA team for the gorgeous transformation – I truly enjoyed every last moment.
Hair on the Avenue
Address: 112 Avenue Rd, Toronto, ON M5R 2H4
Phone:(416) 922-0112
Twitter: @hairontheavenue
Facebook: facebook.com/hairontheavenuetoronto
Instagram: @hairontheavenue