Your Comprehensive Guide To The Man Bun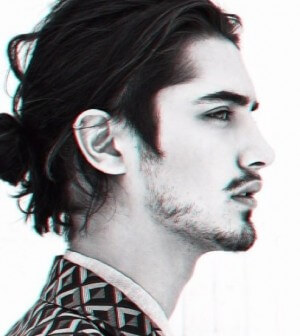 The man bun is a phenomenon that has been slowly taking over the heads of all the hottest celebrities. It's definitely something that I can see a lot of guys being nervous about trying, but I have the upmost faith that 97% of guys will be converted once they give it a try.
There are a number of different types of man buns, so let's have a look at which of these gorgeous knots is right for you! (I clearly need to step up my top-knot game. These guys are killing it).
Russell Brand: Kinda-Dirty-But-Super-Sexy Man Bun
Russell is the grunge king of every girl's heart, and this greasy bun catapults him to the head of the pack (as far as man buns go). Perfect for waking up and running out the door: just toss and go! No fuss, no muss!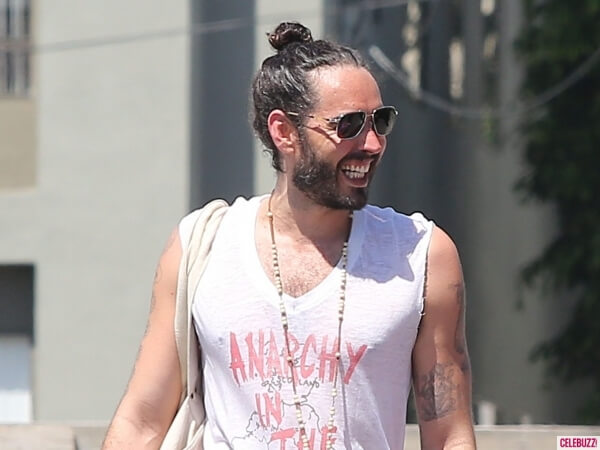 Colin Farrell: Just On Top
With longer on the top hairstyles also being the latest trend, it would take quite the innovator to combine the two. Colin only has a bit of hair to work with, but it's kind of hard for him to look bad. This look isn't for the faint of heart: if you're new to the man bun, maybe you should try this look after you've mastered one of the others.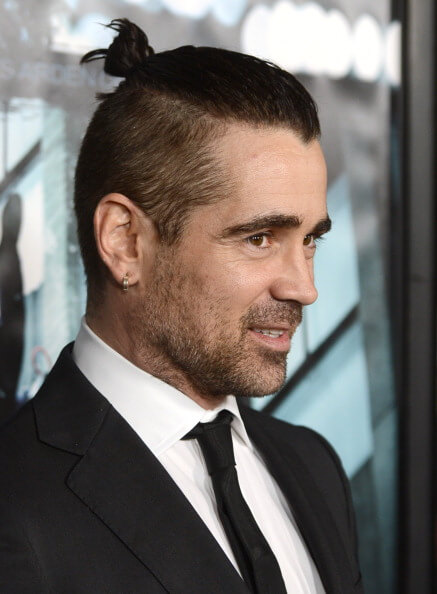 Chris Hemsworth: Classy Low-Slung
Leave it to Chris Hemsworth to nail a casual low-slung man bun on a red carpet. This look screams zero effort, but with exceptional pay-off. If you want to tell the world that you're ridiculously gorgeous without trying, follow this guy.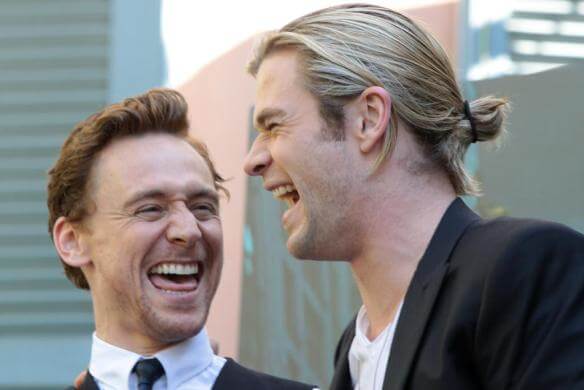 Jared Leto: Utter Perfection
Jared's hair is almost overshadowing his Oscar winning performance in Dallas Buyers Club, but with good reason! He is basically the king of the man bun, so if you're looking for a starting point, definitely take a cue from Jared Leto. The casual, low slung, kind of ombré man bun is the corner stone of the trend. I would die for his hair!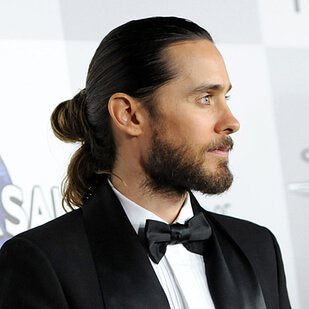 Now that you have a firmer grasp on why the man bun is an excellent life choice, you can probably see why I'm so obsessed! Happy knotting!
About Alex Payne
Alex Payne is a fashion student living in Toronto, and a complete pop culture junkie. She's an avid blogger, writing about beauty, fashion, dating, music and film. She's obsessed with cupcakes, Kate Spade and The Simpsons. Oh, and vodka.