Top 5 Fashion Influences of 2013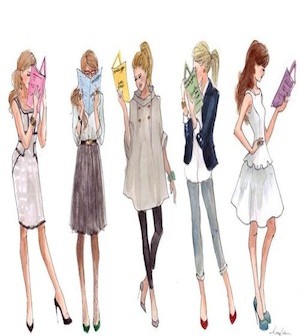 2013 was a year of crazy trends, influential celebrities and ground breaking stories. Here I am sharing with you my #Top5 fashion influences of 2013. As the year comes to an end, let's appreciate the wonderful world of fashion with all the gossip that we have learned to love. Cheers to fashion!
1. Miley Cyrus
It all began when she proclaimed she could not be tamed and made a statement with a new hairstyle. Just when you think she has done it all, Miley shows up at an awards show in a mesh dress or bares it all in a music video. As much as we are a little confused with Ms. Cyrus, we cannot deny that her recent style is ground breaking. She has introduced trends and created a new look for chic street style.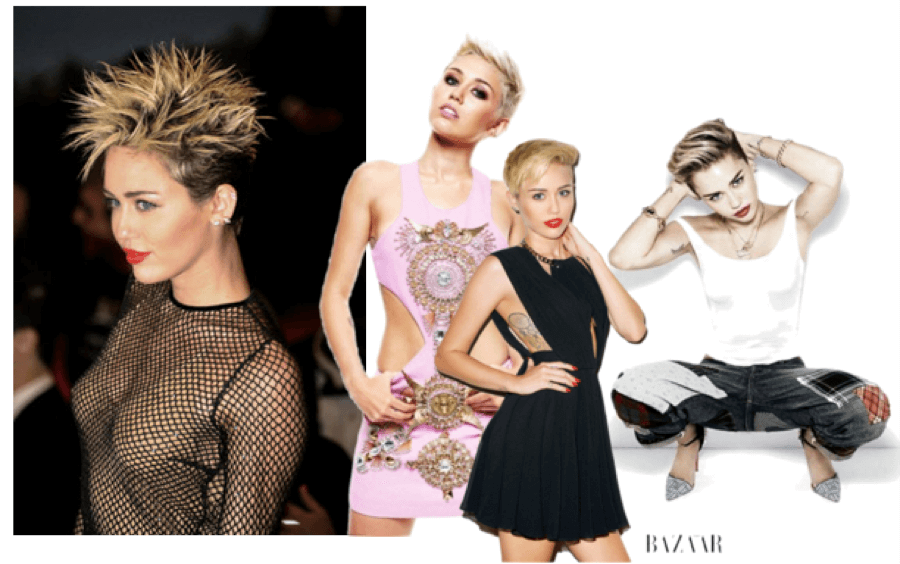 2 .Abercrombie & Fitch
The nation was shocked when the CEO of Abercrombie & Fitch made a statement saying he does not want larger people wearing his clothes, only the cool and attractive kids. We live in the 21st century and you would think people would finally realize that everyone is different and beautiful in their own way –unfortunately not! It was not taken lightly and 2013 was not a good year for their business. Every parent, fashion fanatic and Torontonian was disturbed by the news. It is known that A&F is not the most fashionable or trendy clothing store, as they often just slap their label on a basic top –but it surely did influence our world of fashion when the CEO made it clear that only the popular and petite should be dressed in A&F or ultimately any respectable designer. We all know that is bogus – #BoycottAF. Also taking a slam at sweetheart Taylor Swift, not a good idea. 2014 does not look very bright for Abercrombie & Fitch, my opinion on that – Oh well.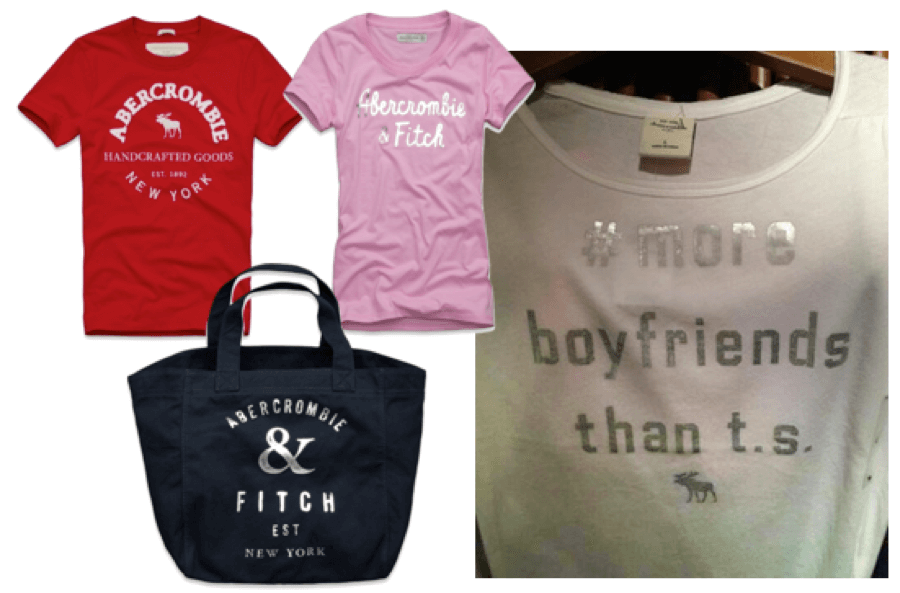 3. Revolutionary Celine Tote
Every year there is a purse that everyone from Ryerson University to Yorkville is obsessing over. Luckily for us fashion fanatics; we were graced with the Celine Luggage. This tote is flawless and perfect for day and night, it compliments any outfit and will always be recognizable as the "it" bag of 2013. Check out our Lust – Must for those who want this fabulous bag on a budget.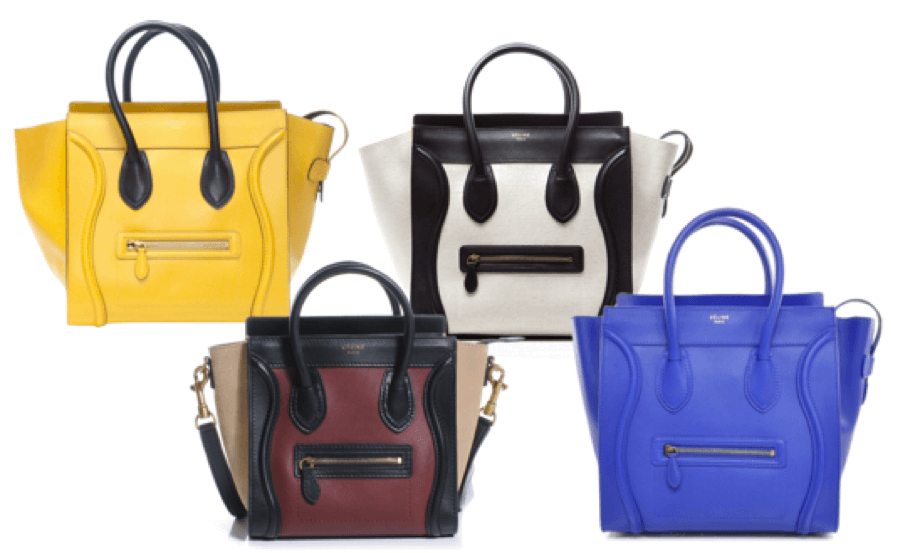 4. The Kanye West Affect
With a new tour, album, fiance and daughter – Kanye West has been a popular headline, to say the least. What I see as his most influential movements of the moment? His style and fashion sense of course! It has been confirmed from Kanye himself that he is very in tune with his inner fashionista. Most recently, he has been extremely influential when setting the trend of black on black outfits. Whether you are walking around downtown, reading Vogue or dressing yourself –Kanye's influential black on black is a top trend for now and the upcoming year.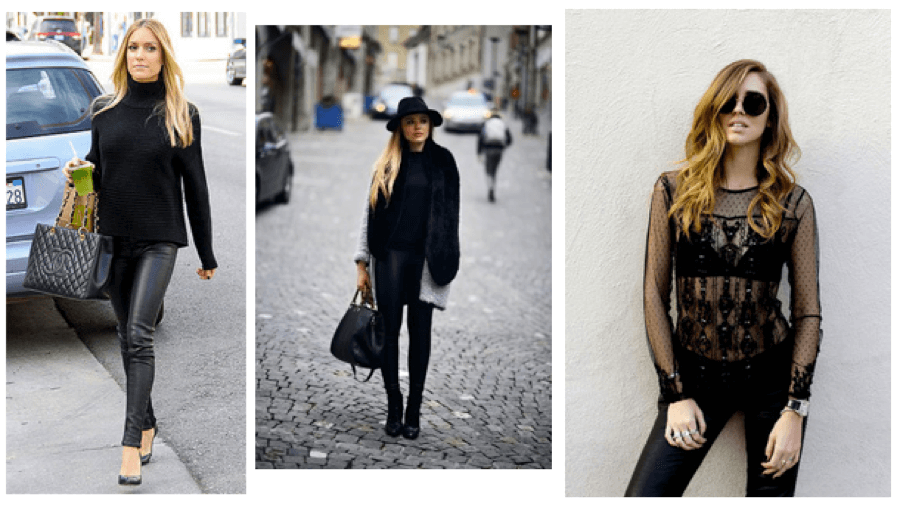 5. High-waisted
All summer long we all obsessed over vintage high waisted shorts, whether we were shopping at Value Village or Urban Outfitters –you looked fabulous in your shorts and you know it. As cooler weather approached us there was no way we were parting ways with our favourite pieces, instead, we found a perfect pair of high-waisted jeans –obviously in every colour. 2013 was the year of nineties fashion and high waisted bottoms was where it all began.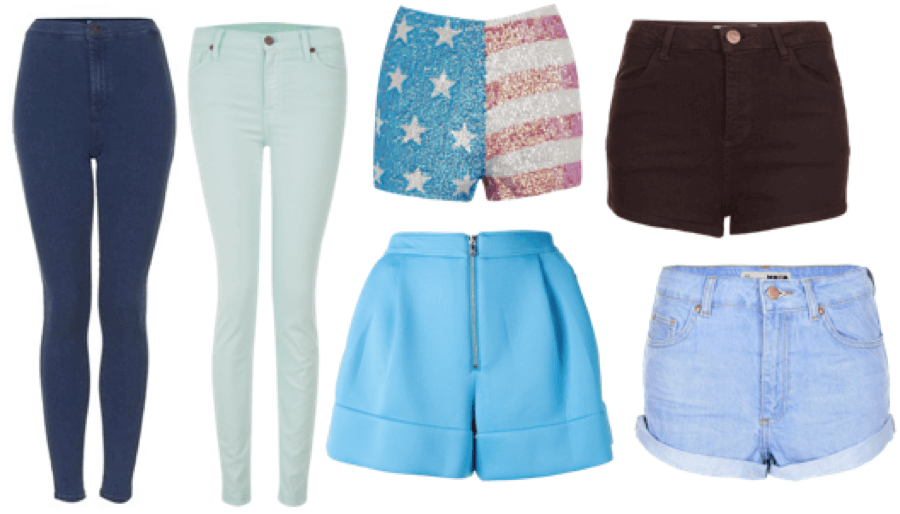 Happy New Year my fashionistas!!
XO,
Andrea McDonald
About Andrea McDonald
My true love in life is the wonderful world of fashion. As a self proclaimed optimist, activist for all and fashion fanatic, I am delighted to bring you everything you need to know about the Toronto fashion scene. I've got big dreams baby. @lifeof_andrea