Lust – Must
Who doesn't fantasize over a lavish Celine tote? But on another note who can really afford it? No longer will you be drowning in your sorrows because you're not strutting around with the hottest designer pieces because TCG is here to bring you lust and must. We will take the hottest piece of the moment and find it at a price that is reasonable, making it an item you must add to your collection.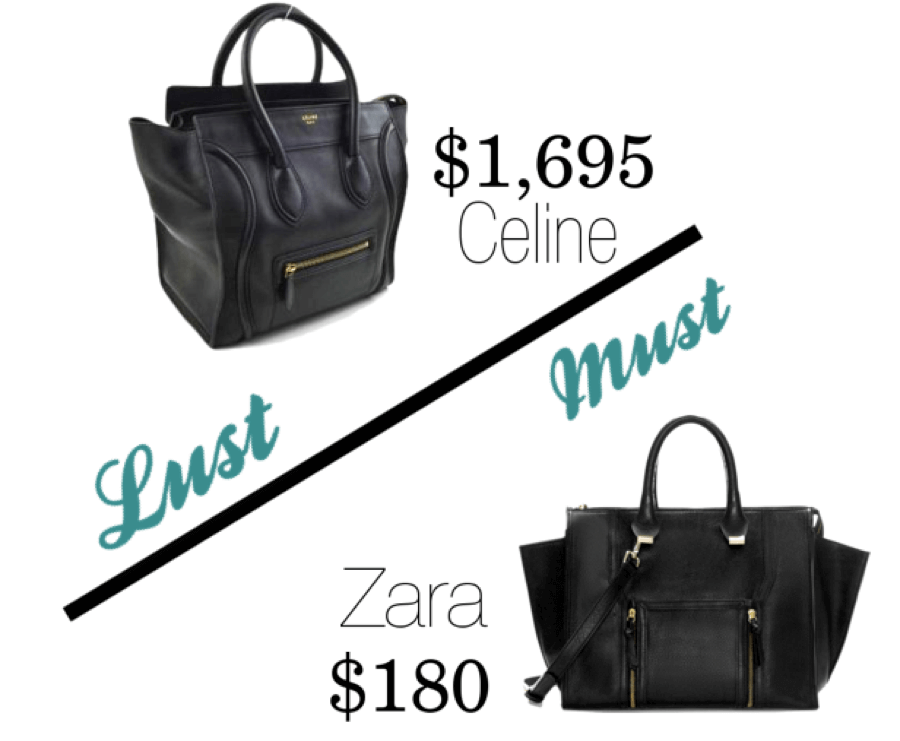 I know fabulous, fabulous, fabulous!! Not only is this Zara bag a reasonable price but it is also great material and extremely durable. I'm sure you will be fooling everyone with this great tote.
What do you wish to see next? YSL boots? Dior jacket? Tweet me @TOCityGossip.
XO,
Andrea McDonald
@TOCityGossip
@lifeof_andrea
About Andrea McDonald
My true love in life is the wonderful world of fashion. As a self proclaimed optimist, activist for all and fashion fanatic, I am delighted to bring you everything you need to know about the Toronto fashion scene. I've got big dreams baby. @lifeof_andrea