SweetGrass Spa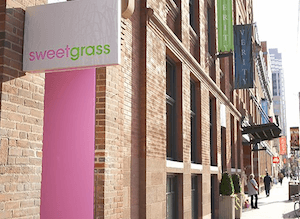 This has been the worst winter. When March rolls around you expect the snow to start melting, to bring out lighter jackets and breathe in the fresh spring air. But not in Toronto. The thought of cozying up in a spa warmed my heart. I had never been to Sweetgrass Spa on Queen east before, but I had heard of it, and I was super excited to give my skin some much needed attention.
Knowing I was going for the Medico Oxygen Facial, I was really curious to find out what this was all about. I heard something about celebrities using it before red carpet events, and that was enough to sell me. So off I trotted down Queen Street to what looked like a quaint shop with adorable pink and green branding. I stepped inside to the sweetest spa I have ever seen.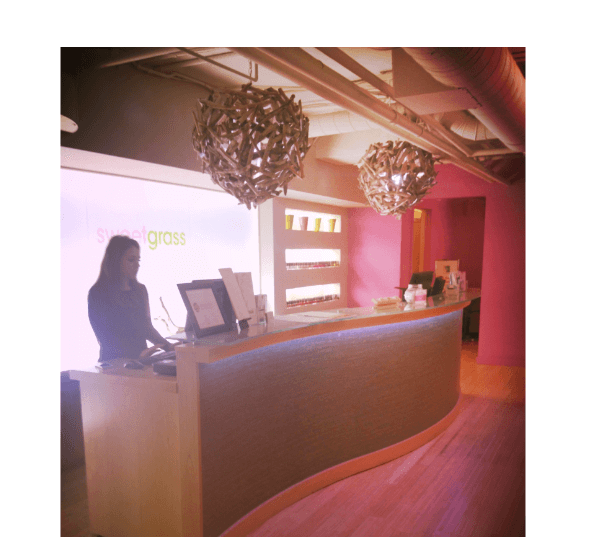 I was greeted by Krista Francescut, the spa manager who led me into the change room and gave me my locker full of spa delights, including the ridiculously comfortable robe. Oh yea – I judge every spa on their robes – this one took the cake. After being shown around the massive 15,000 square foot facility which included a pool, a mani –pedi area that overlooks Richmond and the pool, an area for facials and treatments, and an area for massages – I waited patiently in the cushy lounge with a big glass of lemon water.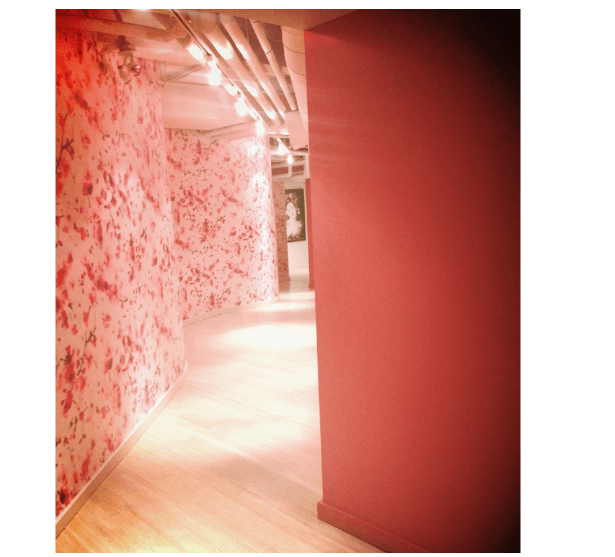 Now let's be honest here, I work a lot. Working a lot means I've neglected my skin a little, haven't gotten enough sleep, and skipped at-home treatments. I knew what I was in for – and I was ready to be told my skin needed work. Leda took me into her room and explained the whole process of the facial. I had gotten a few facials before but always found them sort of meh – and never really saw results from them. But this facial…OMG. Not even kidding, this was the best thing that has ever happened to my face. Pure oxygen infused with vitamins B5 and C, with calming bioflavonoids. What does that mean? It means my face looks like I'm 20 years old again.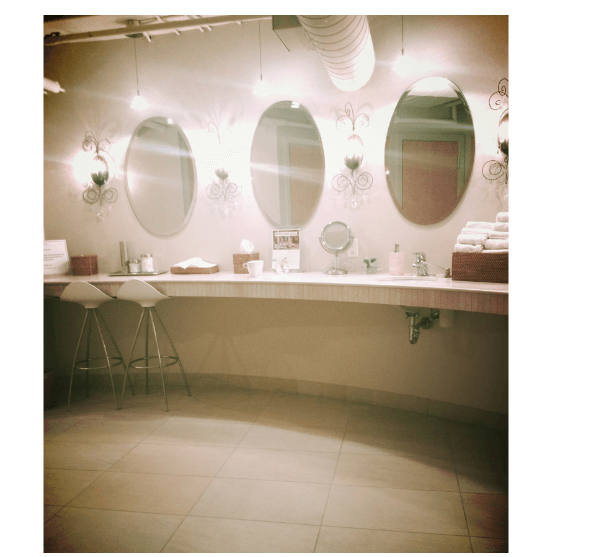 The whole process was great. While Leda warmed me up by applying warm towels to my face, chest and feet, she and I began talking. I had never actually met someone in the industry who was so passionate about what she did, and how much she enjoyed it. She told me more about my skin's condition, and how I can maintain it at home. After getting exfoliated, extracted, and receiving a mask application with a shoulder, scalp, and foot massage I was ready for the oxygen. It was cold, a little tingly – but incredibly refreshing. The oxygen is great for any age. It's good for blasting the bacteria in blemishes, for plumping fine lines, and hydrating the skin. It was everything I needed – especially with the season changing I couldn't have asked for a better time to try this amazing facial. The 60 minute facial was incredibly relaxing, and I really appreciated Leda's knowledge and tips on skin care.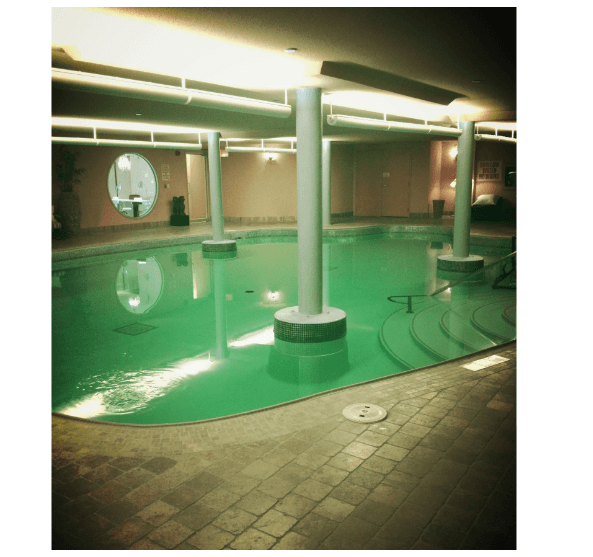 Walking out of the room, I was told my skin was glowing. I was smitten – after a year of dehydrated tired skin, I was really excited to see what it looked like. Before leading me into the change room, she sent me off with at-home treatment recommendations that I could follow, which was so helpful. I stepped into the change room and immediately went straight for the mirror. With zero makeup on, I was looking pretty good! The next morning when I went to work I was getting compliments from coworkers. For the most part I was told my skin looked refreshed. And I thought it did too. It basically took nine years off my face.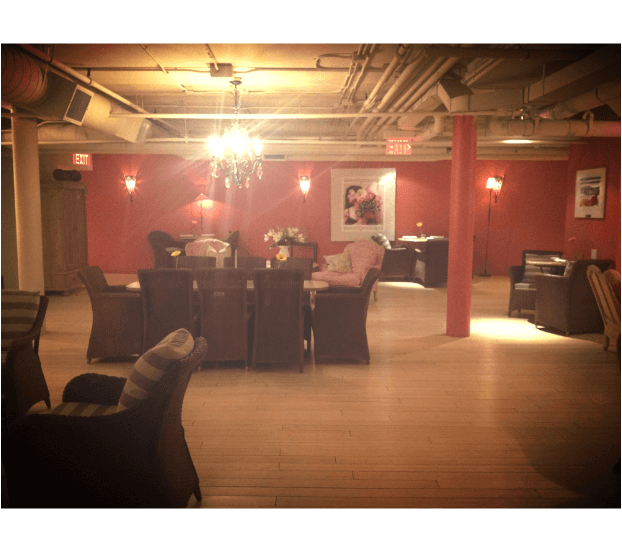 Before I left the spa, I was given a bag a Medico products (which is Sweetgrass Spa's very own line). I didn't need to use them that evening but the next morning I tried them out and was impressed with the quality and the way they made my skin feel.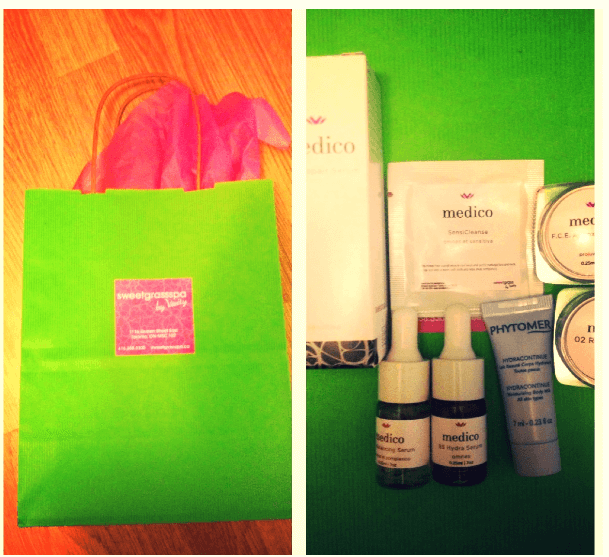 The spa is a women's only public brand of the private women's club Verity. They are catered by Canada's top chef, Executive Chef Lorenzo Loseto of George, are able to provide yummy cocktails and martinis for a serious girl's night of pampering, and have the ultimate environment to relax and hibernate from the city for some girl time. I can honestly say that I enjoyed my experience at Sweetgrass Spa and I'm looking forward to going back.
Be sure to follow SweetGrass Spa on Twitter and like their Facebook Page.
111e Queen st. East, Toronto, Ontario M5C 1S2
(416) 368-5300 ext. 244
About Caitlin Melvin
Caitlin is a fashionista and beauty lover who enjoys keeping up with the latest trends and products. She is passionate about social media and marketing and enjoys blogging in her spare time. On the weekends you will find her socializing with friends, dressed up and ready for a night on the town! Visit Caitlins' site http://www.socialbutterflyblog.com and follow her on twitter @CaitlinAM