The Mediterranean Diet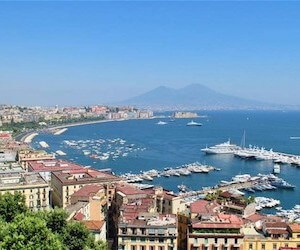 When someone says "Mediterranean diet" do you picture falafel and hummus, or feta and olives in a fresh Greek salad? Although these are typical plates ordered at a Mediterranean restaurant, there's more behind the diet than these standard dishes.
What Do I Eat?
Vegetables throughout the day – not potatoes
Fruit throughout the day
Legumes including beans and peas
Whole grains mainly whole wheat, as a daily staple
Nuts regularly
Olive oil as the main culinary oil and to replace butter
Fish and poultry a couple of times per week
Alcohol with meals
What To Avoid?
Saturated fats from butter, meats and egg yolks
Red meat rarely
Deli meat, cured meat and cold cuts
Refined sugars and sweets rarely
Processed foods and fast food
*To simplify, refer to the chart below.
Evidently, this diet is not "low-fat", rather heart healthy fats are frequently consumed on a daily basis. These include olive oil, nuts, olives, hummus and more.
The one thing this diet eliminates are our modern North American enemies: fried food, fast food and packaged foods – more simply, junk food. Although it would be nice to pull an "Eat, Pray Love", pack up your things and move to Europe to embrace their food habits, you can easily do so by adopting this lifestyle and way of eating. There are many cultural grocery stores and restaurants around the GTA offering these menu items. Although it's okay to indulge at the drive-thru at times, it's best to maintain a diet filled with quality and wholesome foods.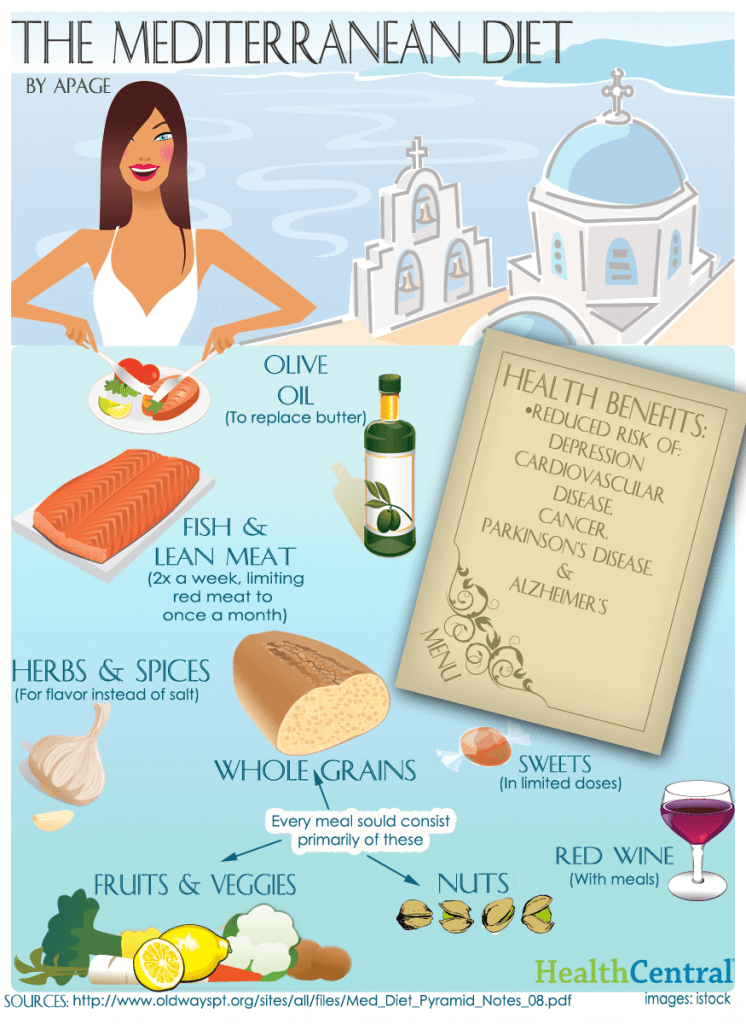 About Amanda Santalucia
Amanda Santalucia, originally from Montreal is a driven Marketing student, currently developing her Advertising career in Toronto. Remaining active as a young adult, her passion for health and fitness sparked several years ago while reading an intriguing health related book. After being diagnosed with various food intolerances shortly following, Amanda began to explore several diets, the effect of stress and different environments on the digestive system, food groupings, food health benefits and more. Currently, she practices a healthy lifestyle, free of gluten, dairy, meat, GMO's and refined food. Amanda enjoys experimenting in the kitchen and believes in creating foods using healthy alternatives without substituting great taste.