The Extension Room: Allegro Ballet Bootcamp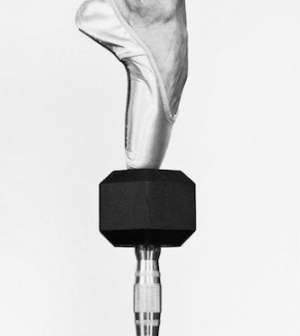 Give Me the Goods.
Who doesn't love to dance? The famous dancer Martha Graham said, "Nobody cares if you can't dance well. Just get up and dance." This holds true for The Extension Room's Allegro Ballet Bootcamp, designed with an "extra kick." That's one way to put it. This high-energy, dynamic cardio and stamina building ballet inspired class makes the barrage of Barre classes offered in Toronto look like a warm up. This particular class does not actually involve the use of a ballet Barre, though such classes are offered on the schedule. Instead, you perform the workout in the middle of the room pumping out quick footwork, leg kicks, and jumps. Did I mention your arms are held in the air for almost the entire hour? The footwork is reminiscent of athletic agility training with ladders. The game changer is that you are aiming to not only be agile, but also make it look good. Professional dancers call this type of workout "Center Floor Barre." It is the most challenging technique used to tone and perfect their sculpted bodies, because you cannot cling to a ballet Barre to hold yourself up or help with your balance.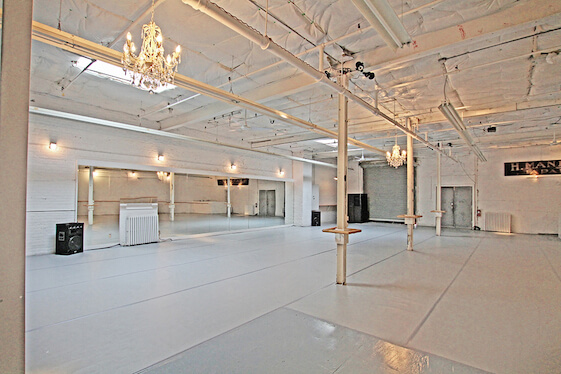 Ok it's hard, but is it worth it?
Despite the obvious physical challenge, I have not had this much raw fun getting sweaty and red-faced since dancing all night at my best friend's wedding. The music selection excites your body to move, not to mention the Instructor is a work of art in action. The most memorable moves in this class? Let's call it the "Upside down Can-Can." You position yourself in a hybrid plank-downwarddog, raise one leg into the air as high as your tush will lift it and then pulse. If you are bored with your work out, uninspired and doing everything to avoid the gym you need some Extension Room in your life.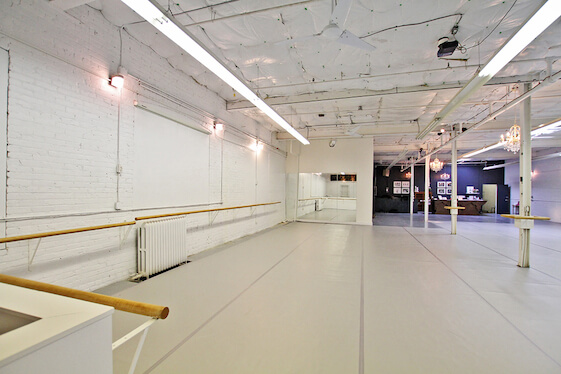 I'm not a dancer and I have two left feet!
Never taken ballet or danced in your life? Not to worry. A typical mix of ordinary people attended and kept up. Although, I suspect some students have been coming for some time and have memorized the general gist of the class. If they did it, so can you. Worried about looking like an awkward kid at the prom? Trust me, the choreography is too quick for anyone to have time to look at you and your fabulous lack of coordination. You will undoubtedly be having such a hee-ha bouncing up and down and trying to lift your legs, which invariably feel like cement blocks, that any self-conscious feelings will evaporate.
Why I love this workout?
Who isn't time strapped when it comes to working out? Most of us want to feel worked like a well-kneaded piece of dough by the time we are through getting our sweat on. Allegro Ballet Bootcamp is indeed a total body workout. But what's more is that it improves your posture, something we all need to work on as we hunch over our laptops all day at work and all evening for pleasure. You will also work your heart (cardio) without tediously counting the milliseconds down on the treadmill. Every square inch of your body will come alive while the muscles are in a lengthened position giving you that ooey-gooey stretched-out feeling. The class even includes an abdominal series at the end.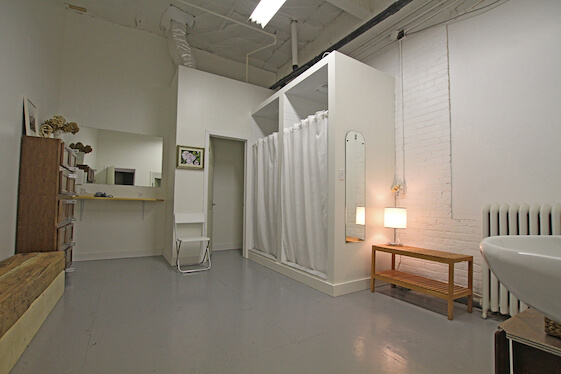 Where?
Extension Room is located in Corktown on 30 Eastern Avenue. Nestled into a hub of a few innovative furniture stores and just around the bend from Jamie Kennedy's Gilead Restaurant, it is an up and coming area. The King Street car makes it easy to access via TTC and parking is available.
The studio space is airy, whitewashed and open. There is a welcoming reception area, and change rooms with showers. Water and towels are available for purchase.
Be sure to "Like" The Extension Room on Facebook for updates on their daily/weekly classes and Follow them on Twitter @ExtensionRoom
30 Eastern Avenue (@ Sackville)
Toronto, Canada
M5A 1H5
King streetcar- Trinity stop

About Natalya Sebastian
Natalya is a fitness and health devotee with her hand on the pulse of what's innovating in Toronto's fitness community. She's been teaching Pilates and Yoga for over a decade, is a former professional contemporary dancer, freelance writer, Mother and lover of life. Notable fitness career highlights include working with Athletes, guest appearances on ET Canada, contributions to Canadian Living, Tonic Magazine and leading Pilates and Yoga classes all over the GTA. What can you expect from her biweekly column? An educated fitness professional's scoop on any given workout. Catch Natalya reviewing everything from a rock climbing gym to a Jiu-jitsu class, spinning, parkour, barre classes, yoga for the hardcore, yoga for the newbies and so much more. Have a fitness question? Need information on a workout method, style or training? Email Natalya at: info@pilatesbodyworkout.com or visit her website at http://www.pilatesbodyworkout.com & sister-site: http://www.pilatesmommyworkout.com