Union Studio
There is no arguing that ballet is hard. You have to be athletic, flexible, and powerful yet elegant. Natalie Portman who transformed herself for the role of "Black Swan," became an icon for achieving a svelte, long and lean body. Even the men in ballet seem to leap higher than most N.B.A. players. Beyond a desirable body type dancers appear to be supernatural. They defy laws of gravity and move their perfectly chiseled bodies in mysterious ways.
Union Studio, located across from The Thompson Hotel, offers a ballet inspired Barre class on their menu of services. The Barre class was developed specifically for Union Studio by Heather Ogden, a principal dancer with the National Ballet of Canada. Before arriving for the class I read over the online description of the class. It is designed to "balance flexibility, stability, posture and strength" and promises to leave feeling taller, longer and leaner. Sounds good to me! Though I can't help but wonder how exactly this will be achieved. Flashbacks of rigid childhood classical ballet classes beam through my mind.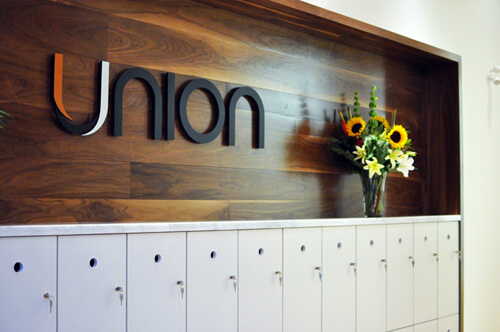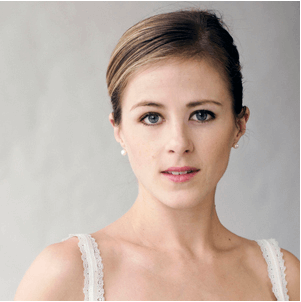 Christine, the owner of the studio, greets me as I enter the bright and modern space with 14-foot ceilings. The facilities and amenities sparkle with the mark of someone who treasures the fine details. Christine even offers me a complimentary "be-nourished" juice that goes for a whopping ten dollars at Whole Foods. Obviously fitness doesn't end in the studio for Union but extends to even the way you refuel and take care of your body.
The class begins resting just my right fingertips on the barre and a three-pound weight in my free hand. The pace is quick and the movements involve plies or ballet squats and kick-like movements that really work the lower body. All of this is performed in "turn-out" working muscles that are out of practice. I can feel my tush and legs activated within minutes as we complete the rise and lower calf series. The class transitions to a jump series, push-up sequence, ab work and extension exercises on the stomach in the middle of the studio. You can expect to use everything from small exercise balls, flexbands and resistance tubing along side these exercises.

The Barre 45-minute workout targets major muscle groups and makes you sweat. Union also offers TRX (See recent review here ), gravity, spinning and even kettlebell classes that ensure well-rounded training. Union studio is polished, professional and innovative. Drop-in for the discounted first-timer rate, buy a package of 5-10 classes or an unlimited monthly bundle. You can conveniently book online here.
571 Wellington Street West (at Bathurst)
Toronto, Ontario, Canada
M5V 2R6
416 850 0843
Twitter: @Unionfit
Written By: Natalya

About Natalya Sebastian
Natalya is a fitness and health devotee with her hand on the pulse of what's innovating in Toronto's fitness community. She's been teaching Pilates and Yoga for over a decade, is a former professional contemporary dancer, freelance writer, Mother and lover of life. Notable fitness career highlights include working with Athletes, guest appearances on ET Canada, contributions to Canadian Living, Tonic Magazine and leading Pilates and Yoga classes all over the GTA. What can you expect from her biweekly column? An educated fitness professional's scoop on any given workout. Catch Natalya reviewing everything from a rock climbing gym to a Jiu-jitsu class, spinning, parkour, barre classes, yoga for the hardcore, yoga for the newbies and so much more. Have a fitness question? Need information on a workout method, style or training? Email Natalya at: info@pilatesbodyworkout.com or visit her website at http://www.pilatesbodyworkout.com & sister-site: http://www.pilatesmommyworkout.com