Hey, Listen! Check These Guys Out: Xprime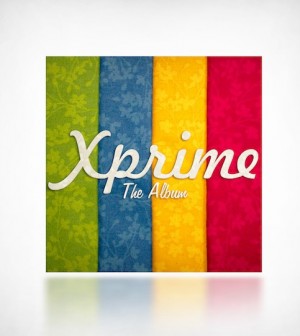 What would happen if The Beatles, The Beach Boys and Mumford and Sons had a weird love-triangle baby? It would more than likely produce the four-piece Niagara-based super-band that is Xprime. The first time I heard these guys was Indie Week in October 2012, and I had to pick my jaw up off the floor. Never before had I been that stoked on an up-and-coming band. Not only are they devastatingly gorgeous (hey, it doesn't hurt), but all four of them sing, can play every instrument (they often switch off during a set like it's no big deal) and nail ridiculous harmonies not only live, but a cappella. What hooked me was their dead-on cover of I Believe In A Thing Called Love by The Darkness, but I then discovered that their original stuff is amazing too (which is rare for a band that hooks you with a cover).
2013 was a huge year for Xprime: between playing an average of 3-4 shows a week across Niagara and the GTA, playing as the house band every Monday for the ever-hilarious and outrageous Bobcast (@theBobcast_TO, season 2 starts 2014), and hanging out with Jimmy Kimmel (get them to tell you that story), they recorded their first full length album, which will be released early 2014.
Their full-length, which is a follow up to their EP Here We Are, is titled Xprime: The Album (gorgeous, talented and clever? I need to sit down). When I say that they sound like a mix of The Beatles, The Beach Boys and Mumford and Sons, I'm not joking. Their stuff is fun and catchy with a folky-vibe, and it will totally get stuck in your head (but in a good way, trust me). Each song manages to be just different enough from every other, while still maintaining perfect cohesion. My favourites? Check out Early To The Sun and Feels Like. You'll be singing them in your shower in no time.
Xprime will be having their Single Release Party at The Horseshoe Tavern (370 Queen St West at Spadina), Monday January 27th. If you're looking to fall in love with a new band, I would suggest checking them out.
Follow them on Twitter and like them on Facebook for news and show dates!
@XPRIMEtheband
facebook.com/XPRIMEtheband
About Alex Payne
Alex Payne is a fashion student living in Toronto, and a complete pop culture junkie. She's an avid blogger, writing about beauty, fashion, dating, music and film. She's obsessed with cupcakes, Kate Spade and The Simpsons. Oh, and vodka.