Exposing Your Inner Vixen: Brass Vixens
Ladies, I know we've all wondered how exotic dancers hang off those poles and contort their bodies so seductively, and if you haven't, you are now. Furthermore, I feel as though we all secretly wish we had a pole in a room tucked away that we could develop that sexy ability on. Correct, I am insinuating that we all yearn in some depth of our vain souls to possess this skill of seduction.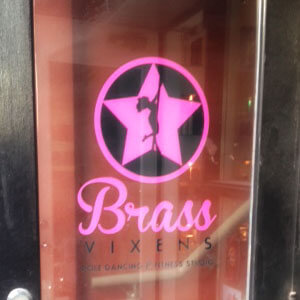 Well, you wondered so we tried it as is only standard for the team at TCG. Myself and Natasha swapped our usual sweats and runners for metaphoric hip swagger and Lucite, and spun around poles for your entertainment and education. Tough job right?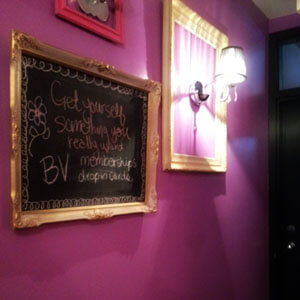 Meet Brass Vixens Toronto with two convenient locations in Leslieville and Queen West. Our experience occurred at the Queen West location in their spacious studio above the W salon. Decadently decorated with damask wall paper, show stopping fuchsia and black tones dominate while punctured with crystal chandeliers, girly doodled blackboards, sparkly skulls and likewise unique pieces. The dance studio itself features beautiful cherry hardwood floors, 11 poles, and ceiling to floor mirrors on all sides. Incense sets a soothing tone as you settle into what I can only describe as an homage to bad girly girls. A waiting room is neatly nestled parallel to the dance studio and well a comfortable spot to relax in pre-workout. Cubicle storage offers a personalized space to save your Lucite for your next class, and a boutique like change room capitalizes on everything we love.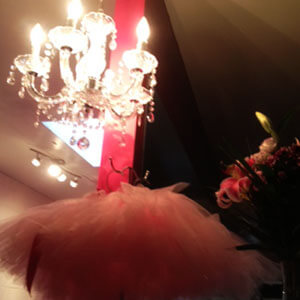 So you think pole dancing's easy right? I mean, we all climbed ropes in school and really, sexy is your middle name. You're so wrong. In essence we can all be sexy and spin around a pole but when you're actually standing beside it watching a very capable instructor spin, lift, and work it, you feel intimidated. Furthermore, the mirrors ensure that you see every spin, twirl, flirt and smack of your booty from every angle.
Our first impression? We were confident walking in but that drained right out as soon as we connected with our first pole: this is really happening! I'm being a bad girl (rawr)! Your intro lesson consists of an hour of combined stretching, core training complete with some very steamy twists to classics such as squats and push-ups, and a little bit of pole work. But what makes this studio a diamond among stones is what it does to you as a person. The instructor guides you step by step through the process so that you succeed at your first spin, and when you do, believe us, your ego will soar.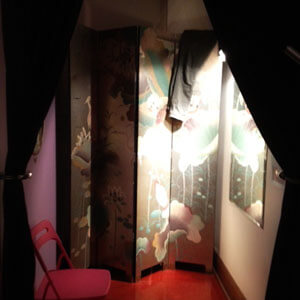 Conceptually doable, physically feasible, but your ego is not prepared to let that vixen come out quite so easily. What the wonderful team at Brass Vixens does is coax out that sexy vixen that you've buried inside. Our experience taught us that standing next to that pole is more intimidating than you would have thought, but after your first spin and a successful landing you're hooked. The rush of losing grip with the floor, the smell of brass on your hands and the feeling of a pole tucked between your ankle and calf all serve to raise your work out experience to a new level. You're not working out anymore, you're being sexy! You're not walking around that pole shyly but confident as a feisty kitten wiggling your hips and flipping your hair like you were born to dance.
Come by! Try it, we guarantee you will not be disappointed but feel liberated. We'll see you girls there!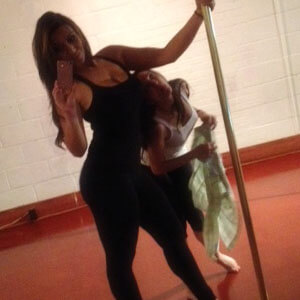 721 Queen St. West
Suite 202
(416) 901-2848
www.brassvixens.com