TOP 5 PATINOIRE IN TORONTO
The lockout has hockey fans longing for the boys to get back on the ice, but in the meantime TCG has you covered. Arenas are available all year round, so grab your gear, and head to one of these outdoor rinks. What's more enjoyable than getting fresh air, exercise, and taking in the city's sights? Oh, just the hot chocolate you will undoubtedly sip afterwards. (Be sure to visit our post on Chococrepe for more details on where to find such a treat!).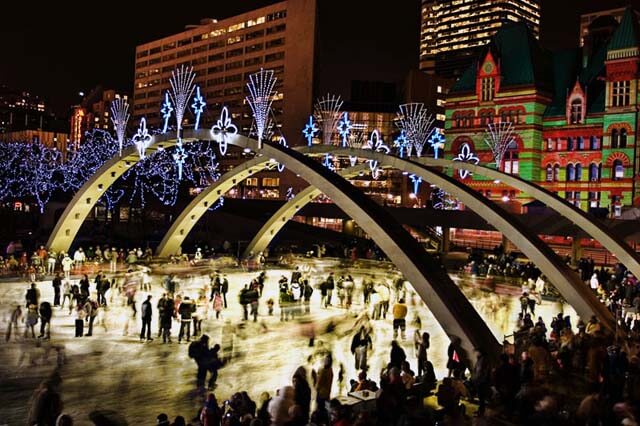 Arguably the most obvious rink choice, (and perhaps the best) is Nathan Phillips Square. This location leads the way for a few laps around the frozen water with friends, or your flame, and then anything is possible seeing as it is located in the heart of the city.
With views of the breathtaking Lakeshore and skyline, the Natrel® Rink at the Harbourfront Centre ranks high as the city's most scenic skating rink. Warm up with some hot food, and drinks at the rink-side restaurant: Lakeside EATS. Enjoy some food, fun and FREE skating!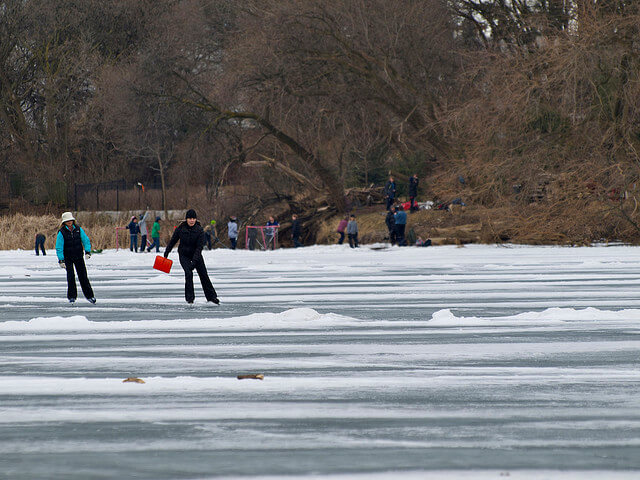 Likened to NYC's Central Park, High Park is a mecca for outdoor activities. It is recognized as one of the most significant natural sites within T.O. Prepare for your very own Battle of the Blades, and take full advantage of the skating lessons available to perfect your techniques. You'll be gliding, stopping and skating backwards like a pro in no time.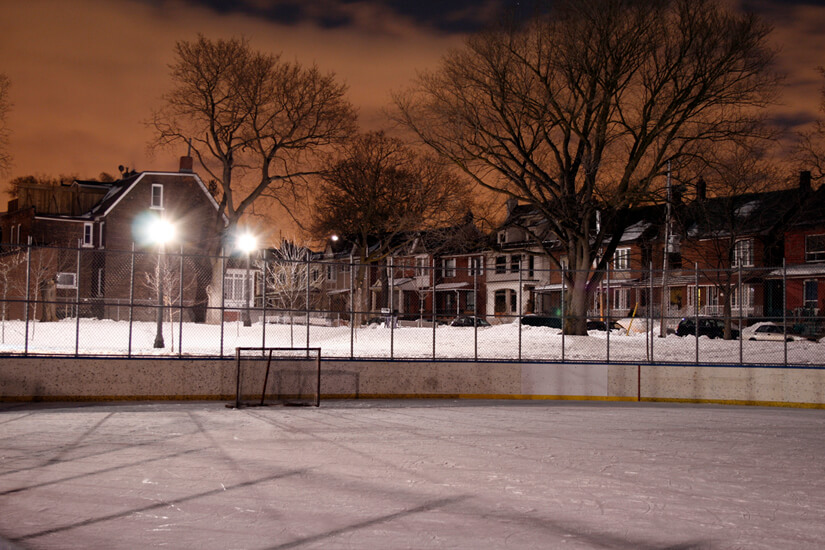 The 37 acre park known as Trinity Bellwoods is the prime skating spot this season. Stretching across Queen West through to Dundas Street West, you'll find supervised and unsupervised skating. You'll have to meander the glacier as hockey enthusiasts and pleasure skaters coexist peacefully.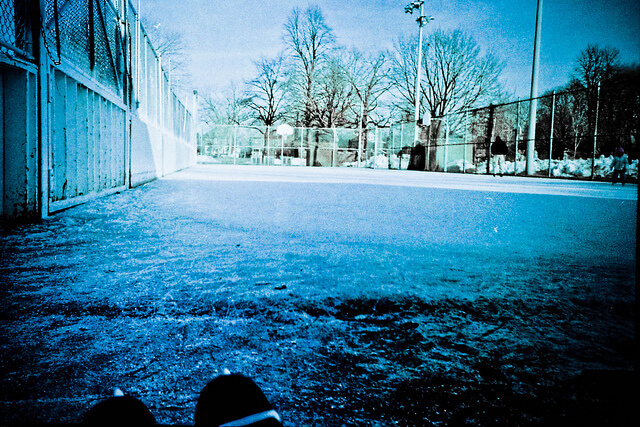 An expansive shinny schedule awaits you at Dufferin Grove Park. The park is home to two rinks—one for public skating, and one specifically for shinny. The bustling rink is right next door to the Dufferin Mall. Double your exercise dosage for the day, and increase your cardiovascular workout with some shopping too. Aside from the skating and shopping mall, the organic beef hotdogs, mini pizzas, homemade gourmet soups, and heavenly chocolate oatmeal cookies leave skaters spinning in delight.