2014 Trend Report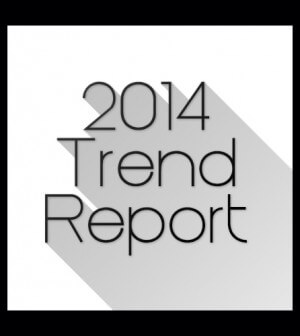 One of the most exciting aspects of the beginning of a new year (apart from waiting to see how long it takes you to stop using that gym membership) is watching to see what the hottest trends will be for the next twelve months. Here's a style cheat-sheet to get the glitter pumping through that brain of yours!
What will be the hot new colour for 2014? According to PANTONE and Vogue UK, we should all be keeping an eye on Radiant Orchid, which is a stunning shade of purple with fuchsia and pink undertones.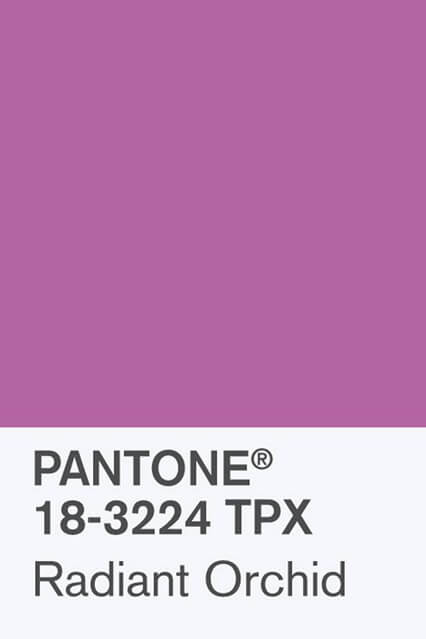 This hue has already been spotted on the lips of models walking in the Prabal Gurung SS 2014 show, and on the eyelids of the beauties on the catwalk at Rochas. This purple-pinkish hue is one that my inner fairy princess is super excited about. Don't quite have the skin tone/guts to pull off purple lips or eyes? Fear not! This colour is stunning on your nails as well. Try a more subtle lavender shade, or if you're feeling brave go for a full on fuchsia.
Another trend that has been gracing the runways of many SS 2014 shows is metal metal metal! Shimmering lamé, glistening golds and silvers and appliqués galore!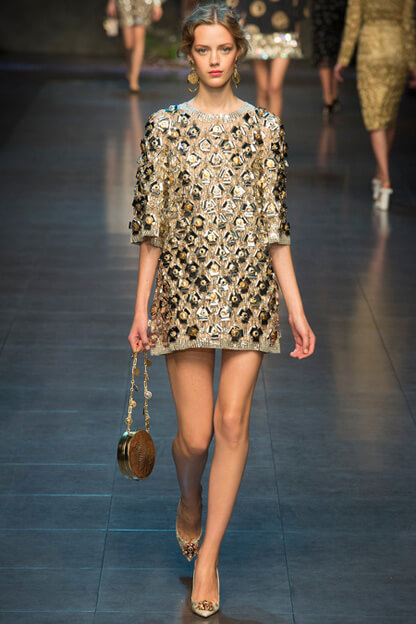 Dolce and Gabbana, SS 2014
This use of metal is an evolution of the studded trend of 2013 (which I am still a huge fan of, by the way. My wardrobe could take your eye out). Style tip: don't limit this trend to clothing! 3D metal appliqués on your nails and eyelids will take your look to the next level. Anything that can allow me to be spotted from 10kms away, sign me up! Which brings me to the next trend…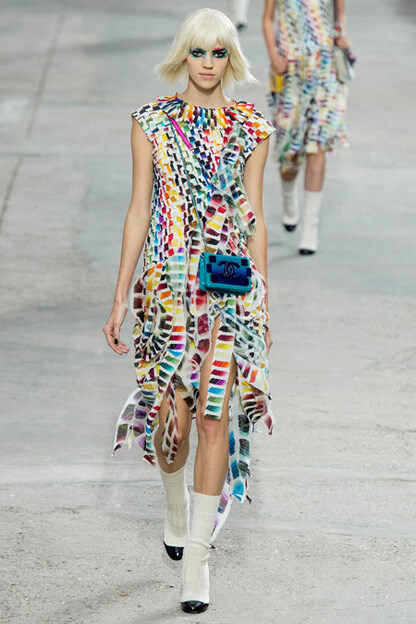 Chanel, SS 2014
Bold, bright, pop-art colours! This is something for us to have way too much fun with this year. Swap your go-to black with some hot pink, bold yellow or electric blue (or with a surgeon-like execution, how about all three!). Karl Lagerfeld amped it up on the runway for his SS 2014 collection, which included boldly bright garments and accessories.
Not sure if you're bold enough to rock such a loud look? Start small with a brightly coloured manicure, or pair some pop-art inspired accessories with a more tame coloured outfit. You can never go wrong with a black dress accompanied with hot pink lipstick or bold teal earrings. Or might I suggest a Radiant Orchid bracelet? But avoid plastic accessories: we don't want to look like we raided our five-year-old sister's craft kit (unless you do: in which case, rock on!).
Hopefully this guide can get you started to planning your ultra-hot 2014 looks!
About Alex Payne
Alex Payne is a fashion student living in Toronto, and a complete pop culture junkie. She's an avid blogger, writing about beauty, fashion, dating, music and film. She's obsessed with cupcakes, Kate Spade and The Simpsons. Oh, and vodka.