World Mastercard Fashion Week Toronto (2012) Part 2: Trends to Look Forward To
Trends to Look Forward To
Tuxedo black and white
Black and white have always been seen as the staples to any chic wardrobe and this year is no exception. Black and white, while not the main color palate, made an appearance feeling reminiscent of a 50s black and white photo, incorporating vintage styles.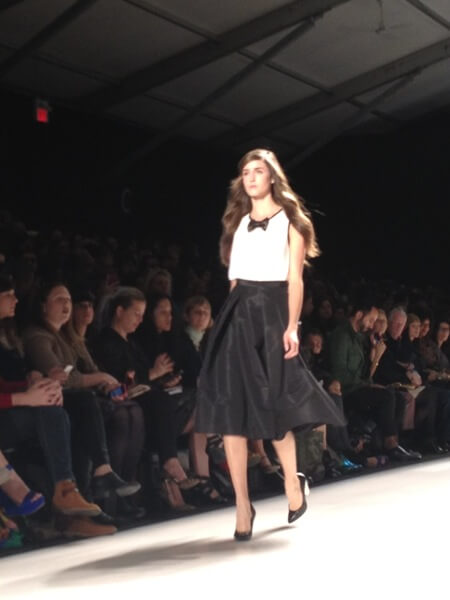 We love this super cute tuxedo dress from Pink Tartan!
Peplum
Peplum was originally invented in the 1920s. It consists of a short flared attachment to a shirt, dress or jacket that is gathered or pleated at the bottom. The design made a brief comeback in the 80's but no one could have guessed that it would come back in such a big way. We love the peplum look simply because it will look flattering on almost anyone and brings a fantastic oomph to an otherwise simple dress.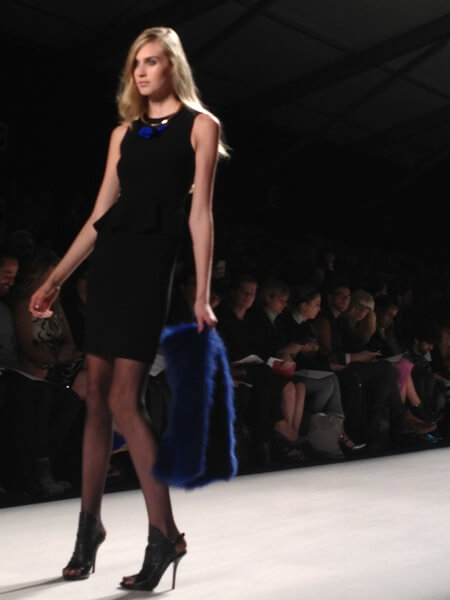 Loving the peplum on this little black dress from Holt Renfrew.
K.I.S.S but with a Twist
Keep it simply simple was definitely the way to go when it came to the construction of the pieces. Many shows featured clean, neat lines and a minimalist look. Despite this simplicity, designers took the basic and reinvented it either by adding a funky print, an interesting texture, or some metallic accents. Even the designers who decided to go for a minimalist look in their clothing pumped up the volume of the outfit with a fab accessory.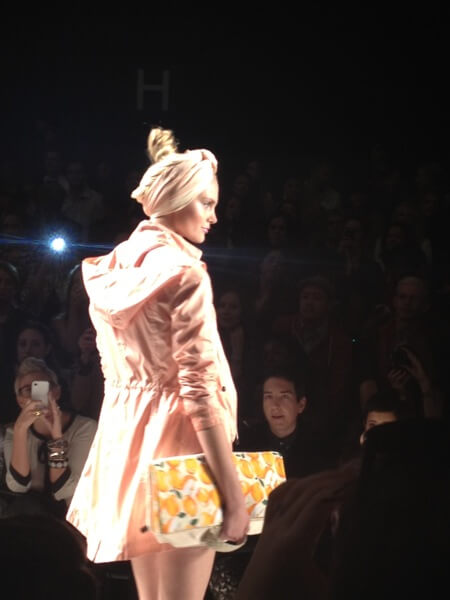 We love the addition of the fruity print clutch to this Soia & Kyo outfit!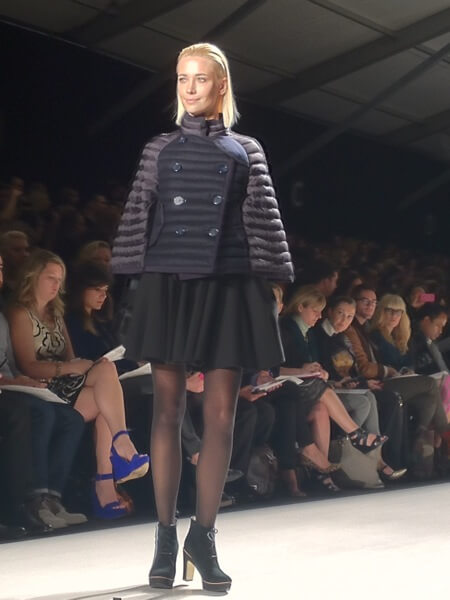 This Holt Renfew jacket draws the eye in with the use of different textures and shades.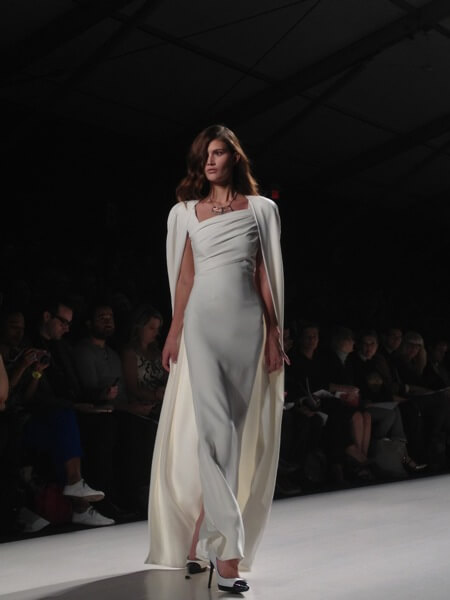 The unique cut and ruching on this Holt Renfrew dress creates visual interest.
Light Colours as Neutrals
Light colours really seem to be the new neutral. Even though the tuxedo white and black look was a large trend, the light colours such as beige and colour pastel tones really seemed to take the spotlight, particularly in shows like Pink Tartan.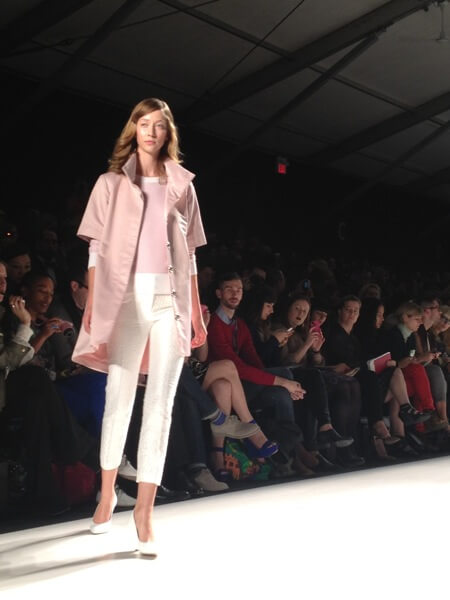 Look elegant and sophisticated in Pink Tartan.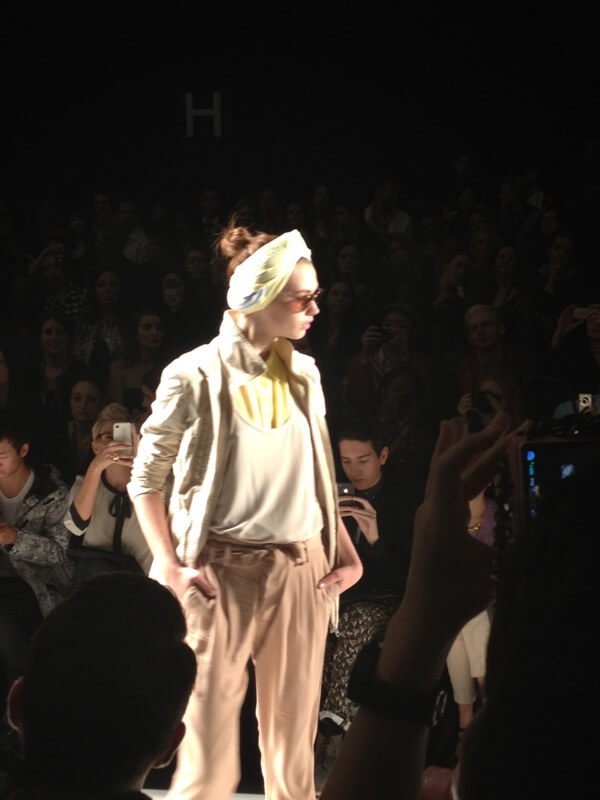 Another hot look from Soia & Kyo.
Fur
Fur began to emerge as a major trend starting last year, and this year we are still seeing that trend but more in accent pieces such as scarves rather than in larger pieces such as vests or jackets.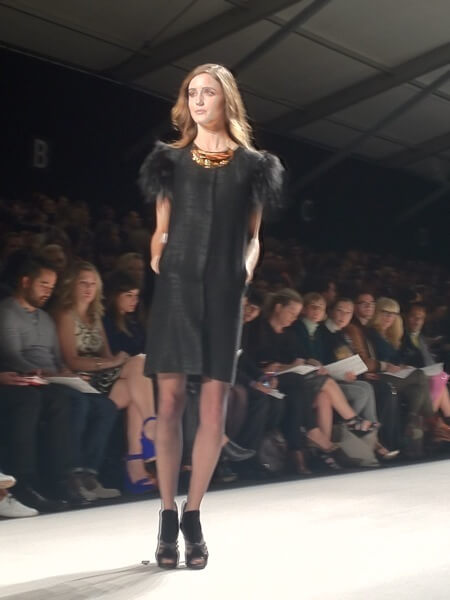 Look like the trendiest fashionista in the room with this dress from Holt Renfew!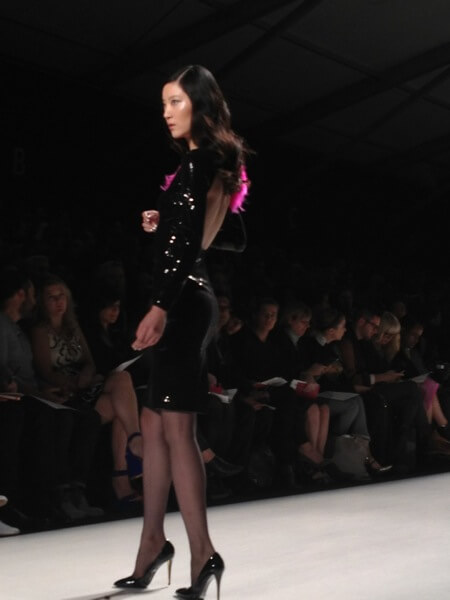 If the sequins didn't catch your attention, we know the hot pink fur did!
Metallics
Another trend that became more prominent a couple seasons ago and is still going strong is metallic! There were many pieces that featured metallic accents or shining pieces.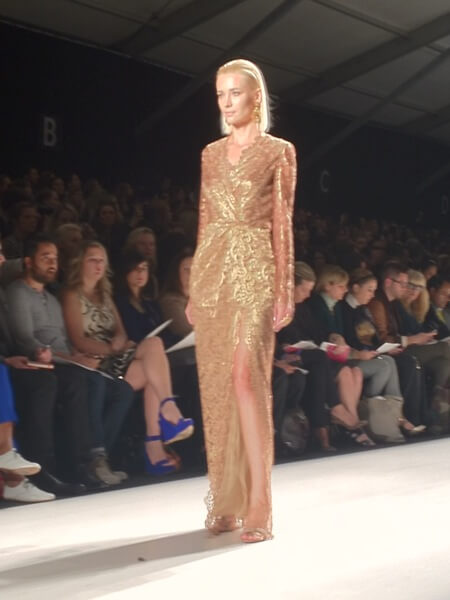 Gorgeous metallic gold dress from Holt Renfrew.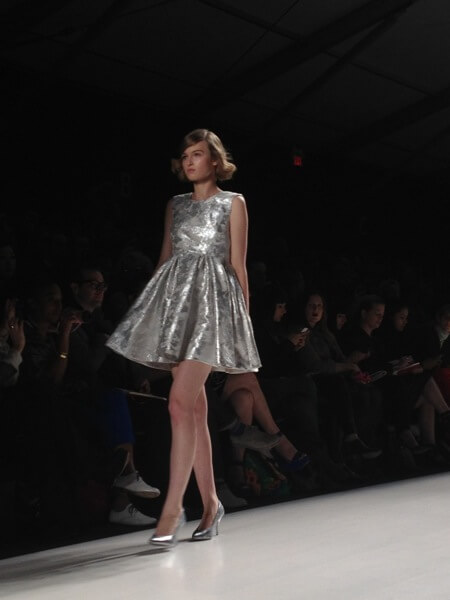 Pink Tartan spices up a classic shape with metallic silver.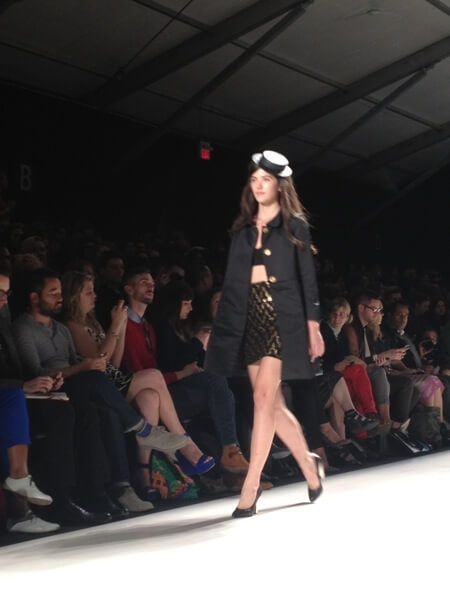 Gorgeous black and gold metallic patterning on this Pink Tartan skirt.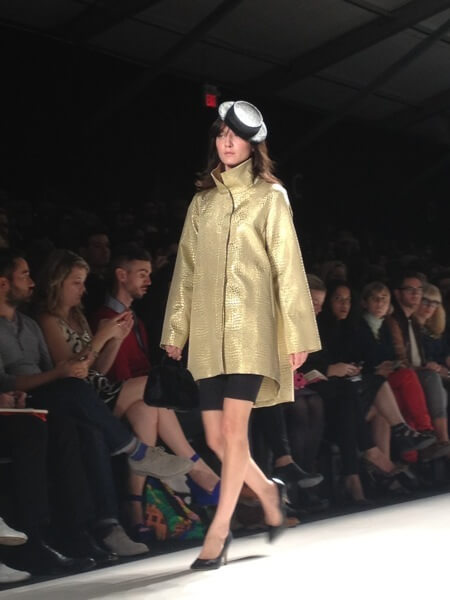 Look chic and unique with this metallic coat from Pink Tartan.
Abstract
Some of the pieces featured reminded us of a design Picasso would have created with abstract geometric patterning and construction. We absolutely loved the innovative presence it showed and it was impressive to see how fashion is constantly evolving.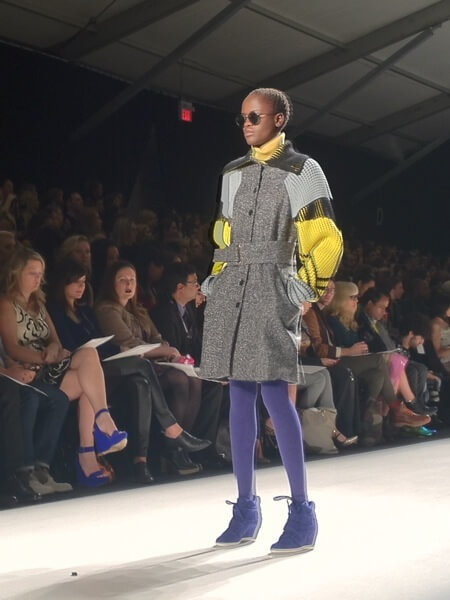 Feeling funky with this Holt Renfrew jacket.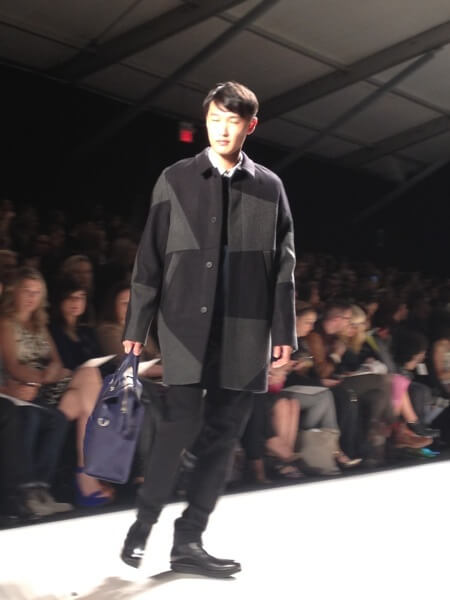 We love this look for men from Holt Renfew! Keeping the classic overcoat shape and expressing your fashion sense with the dual tone abstract print.
Fashion For The People
I don't know if you have ever looked at the designs from Fashion Weeks in Paris, Tokyo and New York, but if you have, you'll understand what I mean when I say that they are not always meant to be worn. It was extremely neat to not only have the opportunity to see great fashion collections be presented at fashion week, but also to see that these fashions were something you could see yourself wearing, making it relatable to the audience.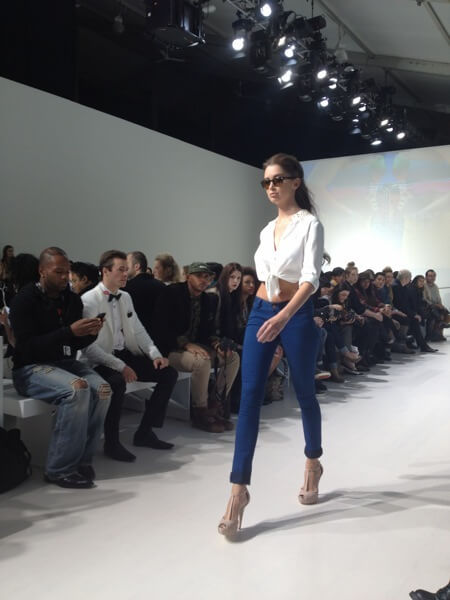 These great royal blue denim from Triarchy would be a fantastic fit for any season.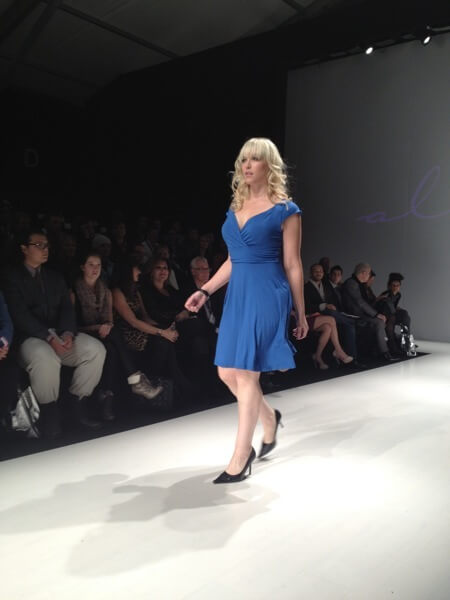 Another royal blue sensation is this fabulous wrap dress from Allistyle!