Whistler's Grille
Whistler's Grille has nothing to do with the popular resort town on the B.C. coast. Back in the 80s, a gravitation toward the arts was in full swing in Toronto, and Whistler took its name in honour of artist James McNeil Whistler's masterpiece "Whistler's Mother", which is why the rocking chair is such an intricate part of the Whistler logo, and brand.
After 32 years on the corner of Broadview and Mortimer, Whistler's Grille is part of the fabric of the East York community. Steven Mastoras, owner extraordinaire, has been running the joint for over three decades. Whistler's is a family affair, both son and daughter help their Pop run the Grille. Even our waitress, Eva is a relative of Steven's.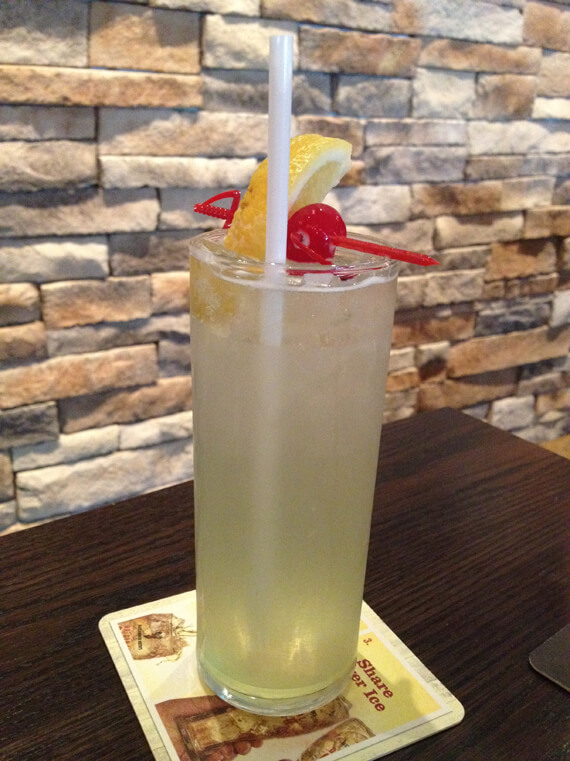 The amiable Eva recommended the bruschetta, Caesar salad, Americano style pizza, and Angus steak. (The daily à la carte brunch menu also draws in many guests from 10 a.m. to 3 p.m.). With that said, bruschetta and calamari were ordered and set before my guest and I in the blink of an eye. Bruschetta is possibly my favourite appetizer, and Whistler did not disappoint. Baguette? Fresh. Tomatoes? Seasoned and ripened nicely. And, for an extra $2, they'll toss some feta on it for you. Had it not been been for the heat that day, I would have partook in a cup of french onion soup. On this muggy Monday I reached out to our waitress for a refreshing raspberry lemonade. Absolut Raspberry Vodka with lime juice and Sprite was a great twist on the classic drink. My guest went for another summer classic: iced tea.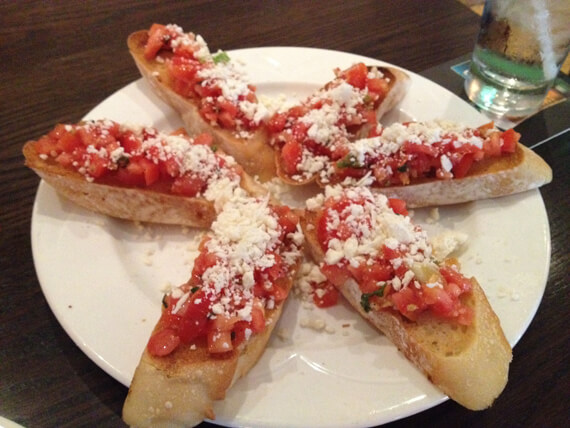 The calamari batter was crispy, and while fried, was not greasy. The superior squid was not elastic-y, as is custom with low grade calamari. A side sauce of tzatziki complimented the calamari very well.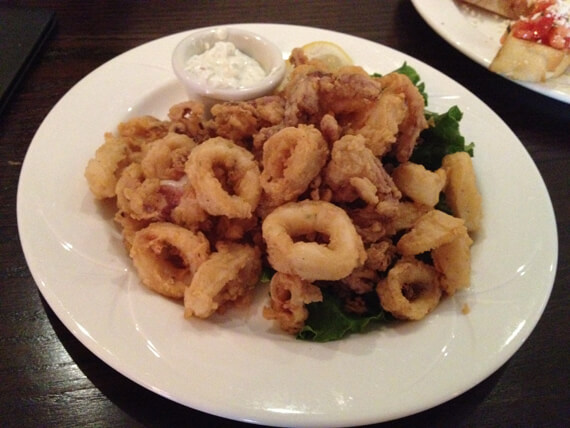 The pizza was crunchy and chewy in all the right places. The crust's consistency was satisfying, and the pepperoni was not overly crispy; just the way I like it.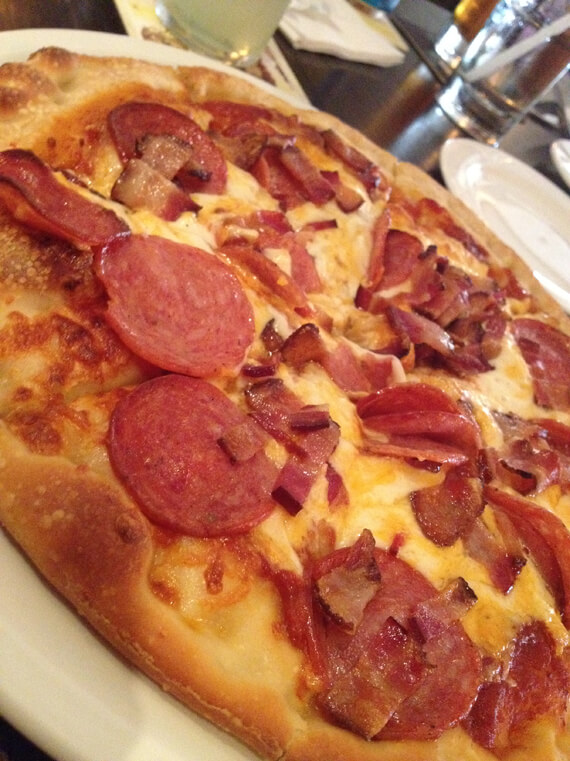 My guest is serious about steak, and after hearing Steven speak so highly of it, he was sold. It was juicy, tender, and better than he expected. It was grilled to a perfect medium-rare. Slow roasted potatoes and broccoli accompanied the mouthwatering Angus. The pillowy potatoes were packed with flavour, and savoured by the both of us.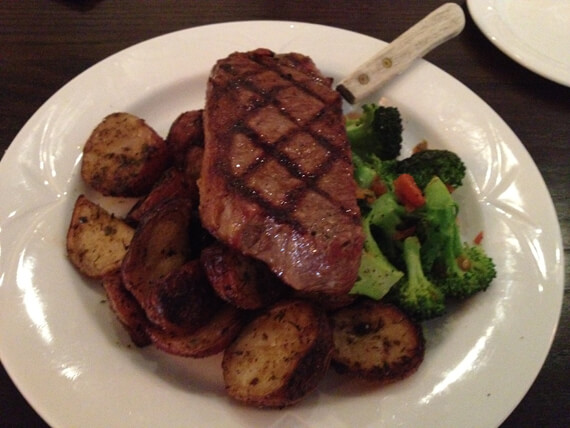 We were reaching capacity, but the Caesar salad was repeatedly recommended, so we could not part without sampling the popular dish. We were certainly glad we tried a side. The zesty dressing had some kick, thanks to Lead Chef, Miro Petrovic. He is very hands on, and has been for ten years. He whips up everything from the tzatziki in house to the sought after Caesar salad dressing. With its proximity to Greek town, Mediterranean menu items are easy to find, and so are burgers, pastas, sandwiches, and the list goes on. The expansive venue can seat up to 350 guests; inside and out. While outside, you can enjoy live jazz, and blues performances on the patio four nights a week during the summer. Whistler's is also an ideal place to order a pint, and enjoy the Euro Cup.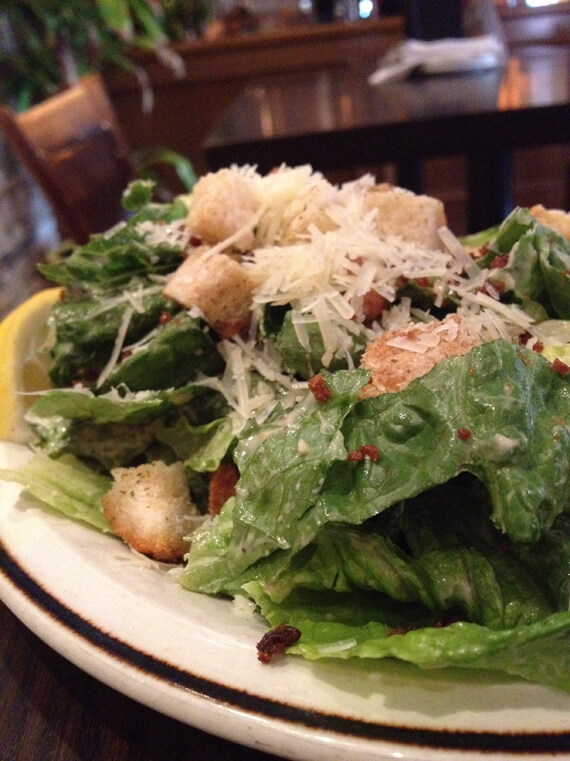 That's not all, folks! Atop Whistler's sits The McNeil Room: a hall that can comfortably seat 200+ people. If I were planning a wedding, baptism, or shower in Toronto, The McNeil Room would be a definite contender. The venue is gorgeous. With it's high ceiling, modern grey on white decor; the banquet is simply delightful. With the menu prepared under the gastronomic guidance of Whistler's kitchen below, your event will surely be one to remember. An elaborate menu, and a number of dining options are available; sit down style, buffet, hors d'ouvres, you name it, McNeil can arrange it. The modern light fixtures, and exposed beams, create quite a contrast with the Grille below, but as you know, opposites attract. The hall is booked for three to four events PER weekend. Call to book your event now, before it's too late: (647) 977-6488.
Feel free to visit Whistler's website here: http://www.whistlers.ca/
As well, follow the Grille on twitter: @WhistlersTO