Centro – CLOSED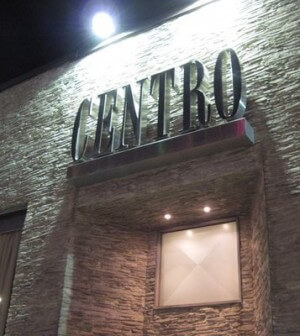 Deep, warm, dark furniture, soft white fabrics and sublimely lit pillars accentuate Centro's enchanting dining space, inviting guests to make themselves feel at home in a space that is at once wholly unique and fully alluring.
A private room sheltered by glass doors is situated towards the front of the restaurant; four candlesticks in ornate sconces set the atmosphere alit with romance for guests entertaining private parties. Our server, Kelly Kwan, exuded passion and professionalism and was every bit the model of efficiency – the mood was never once broken when Kelly visited our table, and his attention to detail was immaculate. Kelly has been with Centro for five years and epitomizes the style and grace of the restaurant.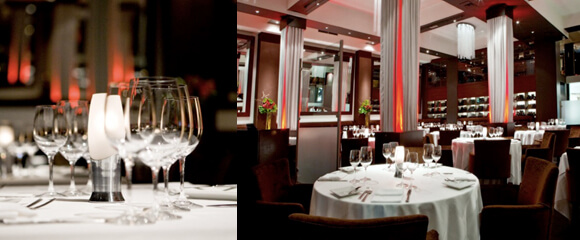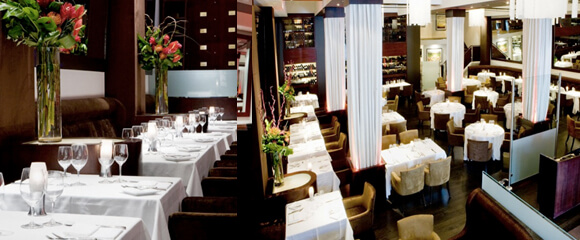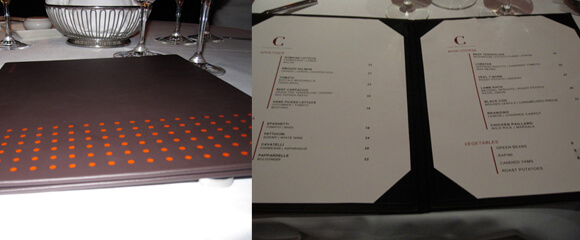 Armando, the well-known face of Centro, makes a point of visiting with each table; Armando has a way of making each guest feel welcome and comfortable and spent so much time with us we began to wonder if we had won his favour for the entire evening. When Armando uncorked our wine we could feel him pouring his heart and passion into the restaurant.
After watching what came from the kitchen we decided on the Caesar salad and tomatoes to start; to describe a salad as decadent may seem peculiar, but when said salad is adorned with crunchy croutons, real chunks of bacon, freshly grated parmesan cheese and a hearty homemade dressing, hyperbole should be forgiven. We agreed en masse that the tomato and mozzarella salad could, and should, be eaten daily. A light, elegant dish that served as the perfect precursor for what was to come.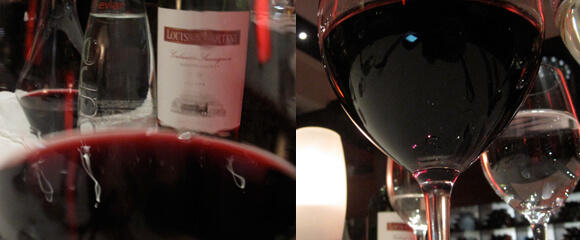 Armando poured us a 2009 Louis M Martini Cabernet Sauvignon that not only paired well with our food, it asked it out on a second date. Light, spicy on the end, the wine took on a sharper character as the night lingered on. When Kelly returned to us with a Parpadalle Bolognese that the chef had specially prepared, we began to wonder if the staff had conspired to treat us to one of the most memorable meals on record.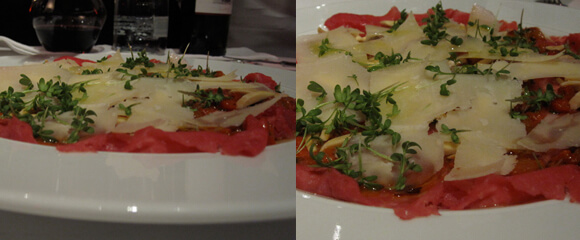 Kelly took us on a tour around the world with Centro's Beef Carpaccio, a masterwork of the gastronomic arts. From PEI centre cut to Spanish almond and Ontario pimento, each ration was a lesson in flavor, texture and distinction. Paired with the cab-sauv, the tender flesh melted in our mouths.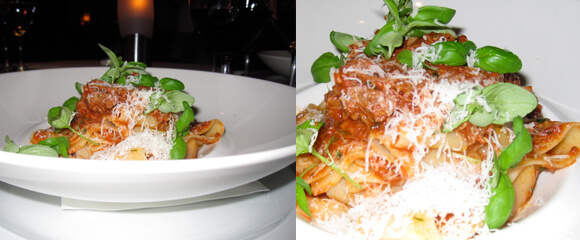 Centro's Parpadalle is a saffron tea-infused masterpiece, a spicy pepper pot of explosive flavor. A hearty Bolognese sauce was poured over our beef tenderloin while our veal was paired with a subtle tomato and basil garnish. The portions were generous without being overwrought while the ingredients worked in perfect tandem with one another, much the same way Centro's excellence comes from the sum of so many great parts.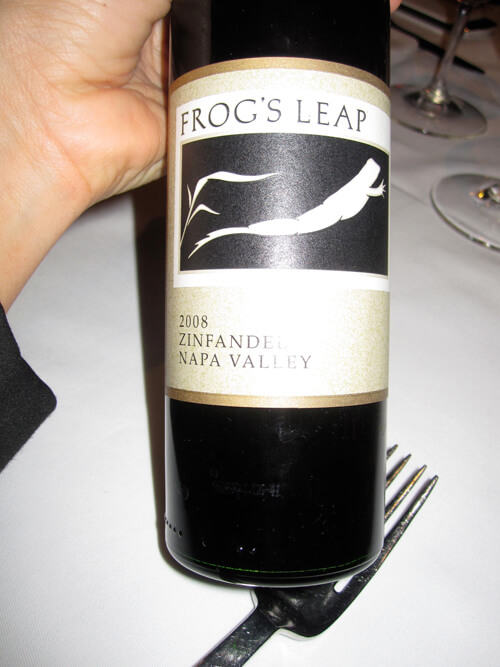 I'll let you in on a little secret; Centro is something of a decadent wonderland for the gourmand in everyone. When Kelly brought over a bottle of 2008 Frogs Leap Zinfandel we were already working our way through the lamb and lobster, a combo I fell in love with during my first bite. If I were ever confined to life on a desert island and could eat but one meat, it would have to be the lamb; wow remains the one and only superlative worthy of remarking on this dish. The tenderloin was tender, the rapini was perfectly sautéed and the potatoes, so often overlooked, were done to perfection and complimented the dish exceptionally well. The lobster had a restrained smokiness to it, a characteristic brought on by the appearance of paprika and one accentuated by the crispiness of the relaxed greens.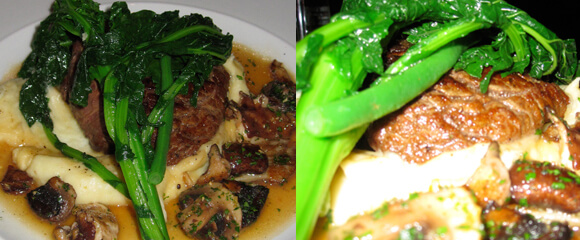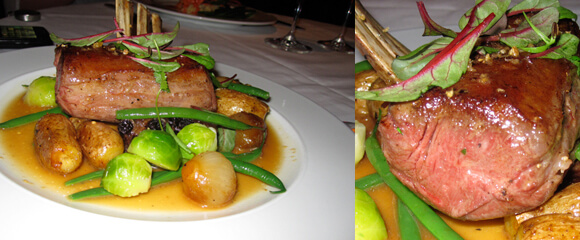 Armando could have patted us on the tummy and sent us home then and there, satisfied and satiated with the memory of a beautiful meal still fresh in our minds. But the fun was only beginning. Centro does chocolate – a lot of chocolate – and they do it well. So well that you may not want to order any of the desserts off their menu, fearful that you will not be able to stop until you've tried them all. Centro also does the only crème brule in the city that is topped with fresh berries; it's not nearly as guilt inducing as their upside down apple cake, but it tastes every bit as sweet.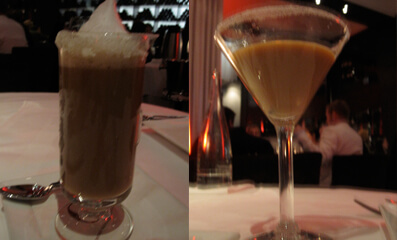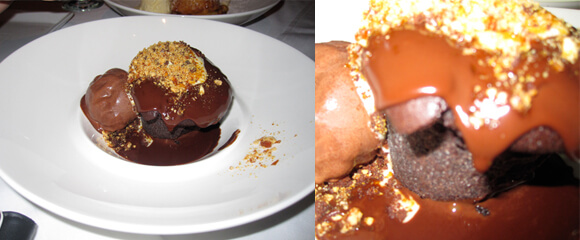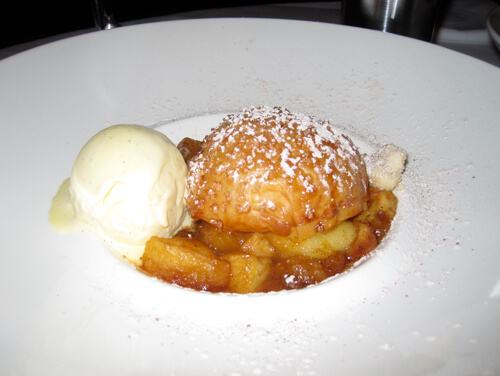 Our evening ended with the excellent espresso martini and a heartfelt round of thanks from Kelly, Armando and the entire kitchen staff. Centro has left an indelible mark on my memory; Armando and his team have combined beautiful food with outstanding service and standards to craft one of the city's best dining experiences, one that will forever leave you yearning to return as much as I am.
A very special thanks to Armando Mano for making this unforgettable evening possible and I encourage all of you who plan to make a trip to Centro to ask to be seated in Kelly Kwan's section as he is undoubtedly the best server I have ever experienced.
A big round of applause to the entire staff at Centro, TorontoCityGossip raises our glasses to you.
Cheers!
Centro is located midtown, Toronto at 2472 Yonge Street. Valet is offered for $12.00 per vehicle.
For reservations – 416 483 2211
Centro also offers catering – more information can be found on the website.
Follow @CentroTO on Twitter