Top 5 Winter Polishes (2011)
By
Proton
on November 19, 2011
Winter is a dreary but inevitable part of the year. Your skin is dry, hair static is the bain of your existence, boots are never warm enough, and jackets cut style in half at the very least. And when the season calls for dreary browns, grays and blacks let your nails be the pop of colour that will cheer you up. Here are my top 5 picks for the season:
5. Play it safe with "Suzi and the Lifeguard" by OPI
If you're a simple girl who likes no-nonsense simple colour that is unintrusive yet warm, this is the colour for you. A pearly soft pink that can be used in one layer to add a shimmery pink sheen to nails or in three layers you have a beautiful pastel that will put a smile on your face on the coldest days.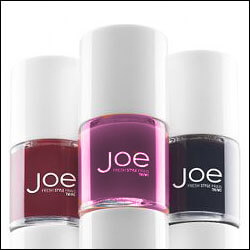 4. Fall to Winter, the season staple "Orchid" by Joe Fresh
The season calls for deeper, darker colours and purple is a fall colour that easily transcends to replace the hot pinks of summer as a two season staple. A nice, solid deep purple (I coined this dying orchid due to the darkness in comparison to the actual flower) will take you through the first snow fall, Christmas, and NYE without doubting whether it will match your classic black sweater dress. It will even jump start that spring vibe when March feels too long to handle.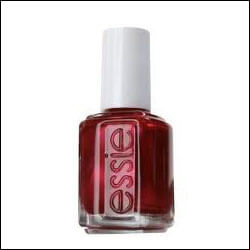 3. The Holiday Vamp is "After Sex" by Essie
Reds are so mom-ish and almost cliche for the holiday season. However, Essie managed to nail a rich shimmery red that trespasses into fuchsia territory. That fuchsia pink we love to don every time we're feeling adventurous during the summer just got translated to the winter. It passes for red in certain light and contains a push to burgundy, but with a fuchsia sub-shimmer. This is a holiday dinner staple.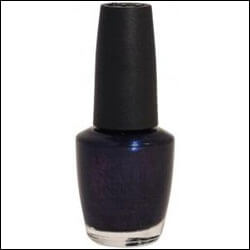 2. Bold, dark and "Russian Navy" By OPI
If you've got guts and don't need your nails to cheer you up but rather prefer to mimic the season, this is your colour. Black to navy, this is the right deep sea blue to bring blacks on nails both into season and classify them as neutrals. If you're worried that it's too black for the office, try this ravishing hue on your toes to add a pop through those peep-toes (your only bare skin when jeans and fashion tops are standard).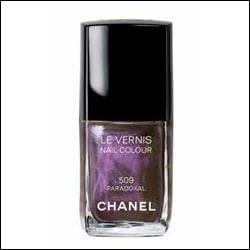 1. Neutrally coloured, "Paradoxal (509)" by Chanel
Quelle Surprise, Chanel has dictated fashion nails since I can remember loving to paint my nails and they didn't forget the winter season. 509 is a colour that promises exactly what it's name sais: a paradox. Is it purple? Is it gray? It's stunning is what it is. A deep rich purple with a light dusting of shimmer that appears purple in direct light but gray in day light. This colour is this season's must being wearable for the office (it's incognito gray afterall), dinners and the big ball drop. This colour will easily take you into the bloom of spring.
Bonus Alert! Ladies, if you haven't already made a shopping list for your next polish spree, I have one suggestion that will change any colour you have right now into a seasonal staple. Currently, matte nails are in vogue, and Chinaglaze's "Matte Magic" will take any colour you have and flatten it to turn it to fashion nails.