Top 5 Toronto Marathons You Want To Run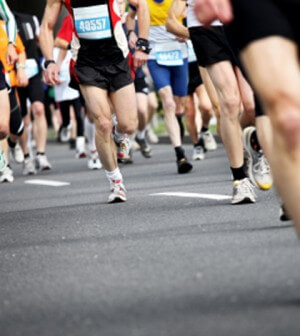 I personally have never run a marathon. I love to jog in my neighbourhood, but signing up for a run is just beyond me. If you're a marathon runner – I admire you. Truly, deeply, and widely. I admire runners because they have the perseverance, the agility and the determination I wish I had. Train hard running lovers – here are 5 marathons to look forward to!
1. Color me Rad
This is the one run I would do, if I could. (Repeat "I think I can" three times here). I have some friends who have done it and find it so much of an easier run because you are doing it with friends and look forward to the paint. It also makes for an awesome picture for Facebook!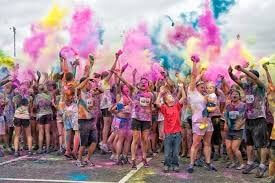 (Image Credit*: http://www.colormerad.com/race/Toronto)
2. GoodLife Fitness Toronto Run
This is a great marathon to try out with some friends because it is a downhill course (easier? yes please!) and has scenic start to finish – going from Mel Lastman Square in North York to Ontario Place.

(Image Credit*: http://www.torontomarathon.com/
3. Scotiabank Toronto Waterfront Run
Toronto Waterfront Run is a festival, a lovely beautiful festival with music and things to see at every corner (almost every corner) which makes the marathon easier to get through! It also happens for a whole weekend as an expo, so looking forward to the race will definitely be on your mind.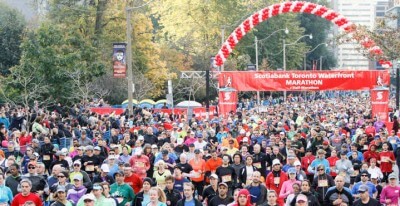 (Image Credit* – http://www.torontowaterfrontmarathon.com/en/index.htm)
4. Oasis zoo run
You can run in your favourite animal costume. Repeat: you can dress up for this race. I'm going to dress up as a cheeetaaah, so I can cut the race and cheat-ah my way through.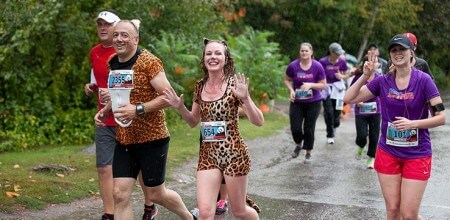 (Image Credit* – http://www.canadarunningseries.com/zoorun/index.htm)
5. Tune-up Training Run
If you're really looking to you're your racing skills, this is the race to do. It provides with training, and partners with "The Running Room" which means they really know their stuff. This race allows you to follow a pace and challenge yourself like no other. For the real runners who constantly seek improvement.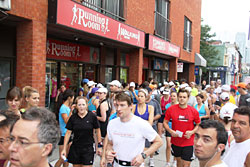 (Image Credit* – http://www.canadarunningseries.com/toronto10k/tys10kTRAIN.htm#tuneup)
In all seriousness though, marathons are an incredible way to give to your favourite charity/community and do something for yourself as well. It's a great way to challenge yourself and yet knowing that you are doing something for the greater of good. I challenge you dear TCG readers to run one this summer!
Summer is just around the corner J hooray!!
About Rachel Hon
I am a 21 year old coffee addict, sideline hipster with hobbies bordering granny territories. If I could, I would grow cat ears and live comfortably snuggled up in some old man's apartment. But I don't foresee that happening anytime soon, so in the meantime, I am studying towards a career bound to an office chair where I would make water cooler jokes with any poor soul who would listen and look forward to 3 pm coffee breaks that would be the most exciting part of my day. Realistically, I am no more than the average human being wandering the land we call Canada.