Top 5 Things You NEED To Do In Toronto This Summer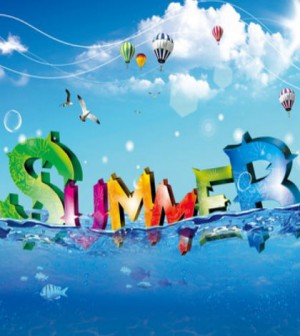 So it's finally summer in Toronto and you're wondering what kind of plans you should be making. Especially since you have out-of-town friends visiting and they expect you to be their official tour guide. There's so much to do and see, but where do you begin?
Don't worry, TCG has you covered. Here is our list of the top 5 things you need to do in Toronto this summer:
1.) Be Fancy In Yorkville
Whether you're hunting down A-listers or you just want to know what it feels like to be one for a day, the sunny and coutured streets of Yorkville are your best bet. In the summer Yorkville is at its finest with quaint little cafe patios, fashion forward store fronts, and of course beautiful people at every turn. This stylish and charming neighbourhood is bursting with energy during the summer months and there's always something to do. Fine dining, gourmet espresso, and world class shopping are all at your freshly manicured fingertips. Indulge! P.S. For Game of Thrones fans, rumour has it Peter Dinklage is on the loose in Yorkville for the next little while shooting a movie.
2.) Be Savvy In Chinatown
Chinatown is a neighbourhood you hear about constantly but rarely experience in all its glory. I mean you know it exists, you know there's good stuff, but it's the kind of place you unintentionally overlook. Well, start looking. Because the amazing and rare finds you can land there are off the charts awesome. Not to mention the fantastically cheap and delicious food. With Kensington Market just around the corner too, you really have no excuse. The streets of Spadina and Dundas are calling your name.
3.) Be Cultured At TIFF Bell Lightbox
When you're all sunburnt and in need of an indoor activity, take advantage of King West's cultural mecca – TIFF Bell Lightbox. Catch a great indie film or attend one of the many exhibitions they host which explore all aspects of cinema. The best of Hollywood and Canadian film can be found at TIFF and their line up of showings this summer looks exciting. Grab a friend and spend a Friday night watching some amazing movies and engaging in fascinating discussion.
4.) Be Classy In The Distillery District
Just east of downtown lies a historic landmark turned entertainment district. The Distillery District, with its cobblestone paths and buzzing crowds, has something going on every day of the week. Try some local organic craft beer at Mill Street Brew Pub or enjoy a decadent dinner at Tappos – food and drink flow freely in this little village and it's all outstanding. Throughout the summer you can check out some excellent vendors at their Sunday Market featuring fine foods and treats from all over Ontario.
5.) Be Outdoorsy At The Harbourfront
Torontonians who have never spent time downtown harbourfront: GET IN THE GAME, B. All summer long there are weekend festivals, live music, boating, eclectic food at the World Cafe and so much more. Take the ferry across the lake to the Toronto Islands or Centre Island for some amusement park fun. Starting July 2nd the Harbourfront Centre's annual 'Free Flicks' weekly movie marathon begins, where you can go catch a movie under the stars at the outside amphitheatre. The first flick is Mean Girls, which is so fetch. Don't miss out!
*BONUS TIPS:
Be Cool At Drake's OVO Concert
Drizzy himself hosts his summer concert OVO tour at the Molson Amphitheatre featuring some special guests. Get your YOLO vibe on and have fun!
Be A Food Beast At The CNE
The CNE has established itself as a hot spot for daring foodies who want to try the newest, wackiest concoctions. Last year was the summer of the Cronut – what will it be this year? Only one way to find out….

About Courtney Gilmour
Courtney is a Toronto-based writer and editor whose work has appeared in various digital and print publications, and probably the back of your chair in high school. She is known for her ability to create a near perfect plate of nachos and her inability to properly close a pizza box. Follow her on Twitter: @minxcourtney