Summer's Sweet Memories Inc.
Authentic, simple and pure…three words to describe the atmosphere and experience that Len from Summer's Sweet Memories Inc. provided us last week. A bright, quaint shop tucked away among the buzzing streets of Yorkville, Summer's Sweet Memories Inc. provide the neighbourhood, family-oriented feel that bring back childhood memories of 'going for ice cream with the family.' At $4.19 for a single scoop and $6.98 for a double scoop, it is a perfect option to satisfy your summer craving.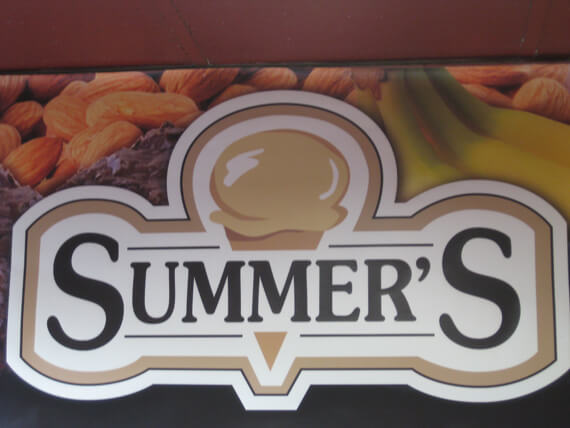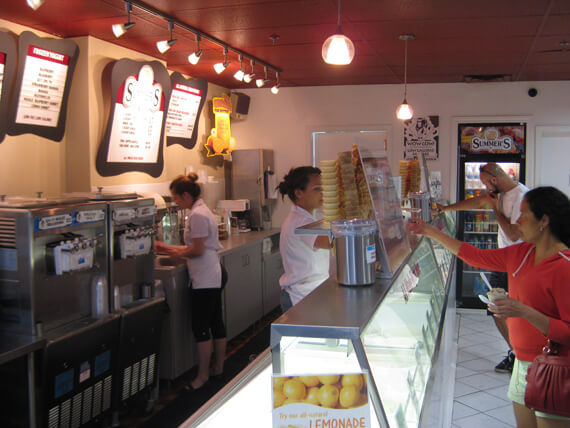 Our host, Len, opened Summer's in 1985 after tiring of the corporate world. 27 years later, he has now sold the business to his son Ron. Although remaining active in the business when needed, he admits 'I do enjoy no longer having to work 12-hour days.' A combination of operating hours and a 'no-close door policy' has earned Summer's a glowing reputation spanning as far as New York City and has attracted pro athletes such as Isiah Thomas and Carlos Delgado.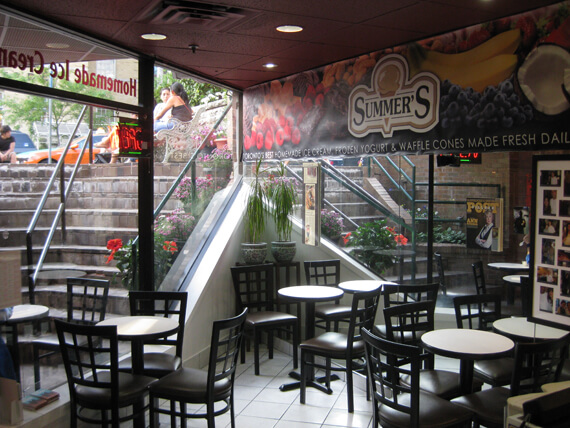 A brief, guided tour led us to the heart of the business, the ice cream. With a variety of flavours ranging from frozen yogurts, to sorbets to traditional ice cream, Len gave us an array of flavours to send our pallets for a creamy, refreshing ride! With some of the most creative names ever put to ice cream and an incredible candy topping selection it was time to get started.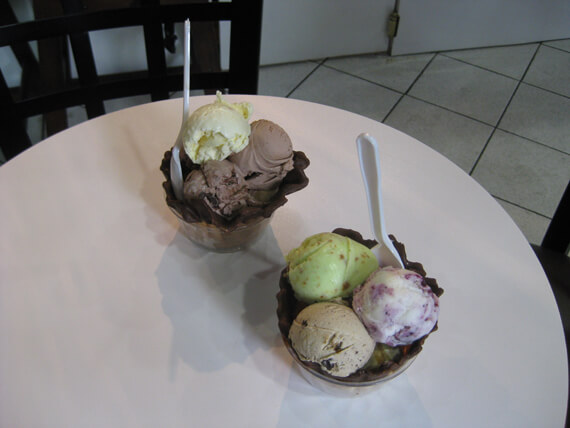 Our first serving was four scoops of complimented flavours. Beginning with 'Cookie Cookie', Len claims that Summer's was actually making Oreo ice cream BEFORE Mr. Christie brought it out onto the market. With a statement like this it was only fitting that we try it. Piled on top of that was a 'Chocolate Orange' that was not too strong, and tasted as if an orange had been puréed into the ice cream. DELICIOUS! Adjacent to those two delightful flavours were two of the most unique names of ice cream I have ever heard.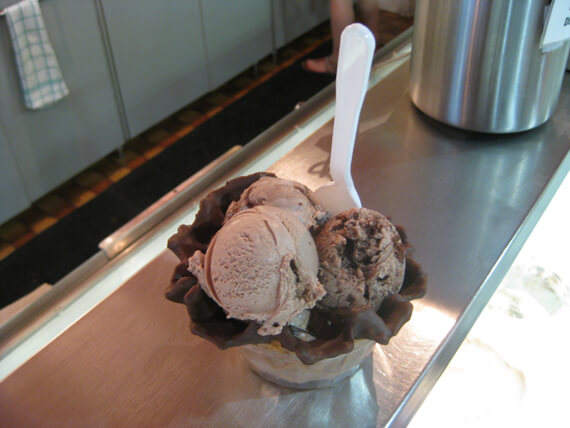 The first – 'Toronto Pothole' was a chocolate-based creation complete with road tar and gravel (almonds, marshmallows, peanuts and chocolate chunks). This is a flavour for the person with a SERIOUS sweet tooth as there is no going back once you have tasted this.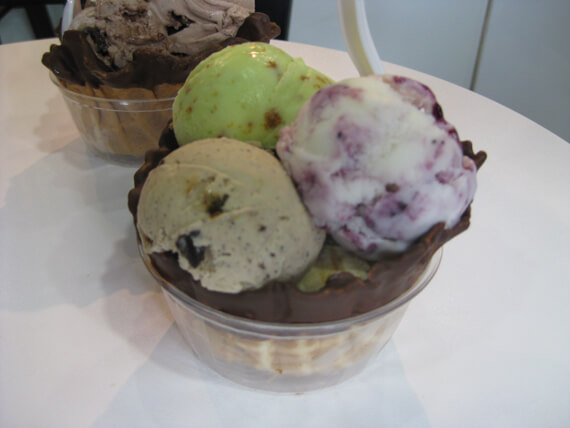 The second – 'Credit River Turtle' was inspired from Len's previous place of residence, Mississauga. Complete with pecans, chocolate chunks and caramel it was a rich taste with great substance and flavour.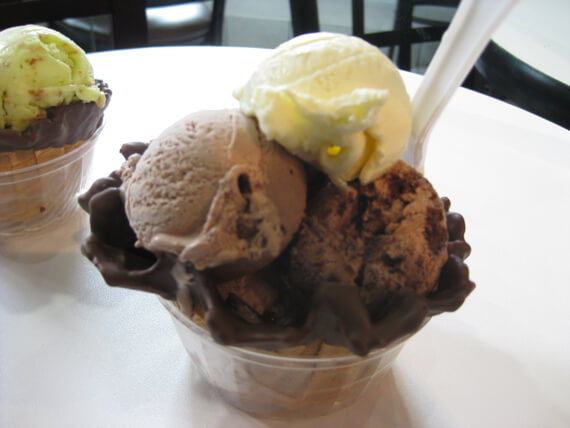 Now I know you are probably thinking 'How could your next serving be any better? What could be better than fresh, HOMEMADE ice cream?'
Well, a serving with fresh, homemade 3% low-calorie frozen yogurt seemed like a fitting answer indeed.
Our first two scoops were blueberry and strawberry-rhubarb frozen yogurt. All prepared in-house, the Ontario-grown blueberries are cooked and softened before being added to the yogurt. Similar to the strawberry-rhubarb, both yogurts were a soft flavour with chunks of fresh fruit in every mouthful.
Next, the key lime sorbet tasted as if an actual pie had been put into the mix during preparation. On top of that, there were bits of pie crumble to add a different texture with a sweet finish. Not overwhelming and a fantastic surprise!
The final flavour (and 8th scoop if you have been keeping track thus far) was a homemade ice cream – 'Espresso Fudge Mud Pie' . The feature of this flavour was the chocolate covered coffee beans that added a nice crunch and a nice bitterness to offset the light espresso flavour.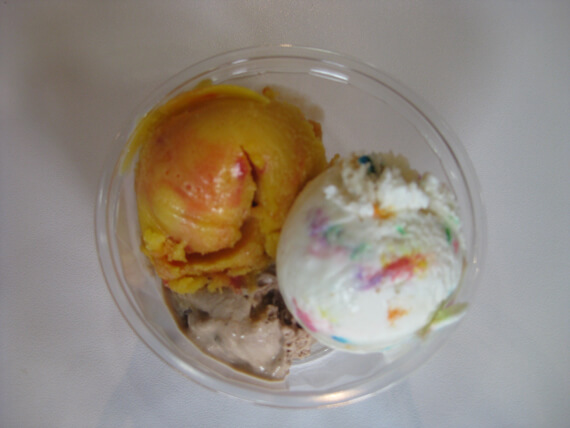 After 8 scoops, we 'celebrated' our final serving (yes…there was ONE more) with a scoop of 'Birthday Cake' along with a scoop of their homemade mango raspberry sorbet. The birthday cake was exceptional and the mango sorbet had a sharp tang, with a clean finish and very little aftertaste. A MUST TRY!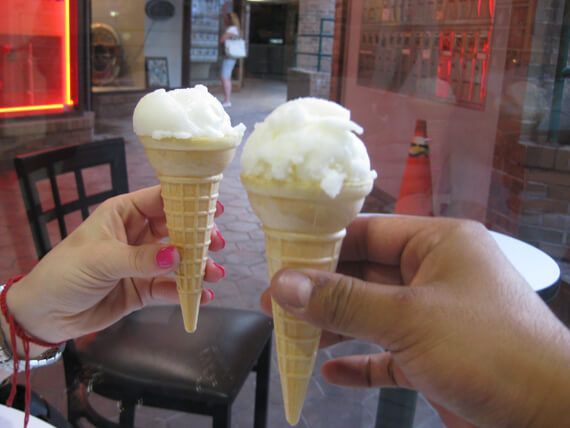 As we wrapped up the evening, Len had a couple more surprises in store for us. To our delight, a fresh, in-house HOMEMADE waffle cone (still warm) and two lemon sorbets to cleanse our pallets and finish off the evening. What an experience this has been!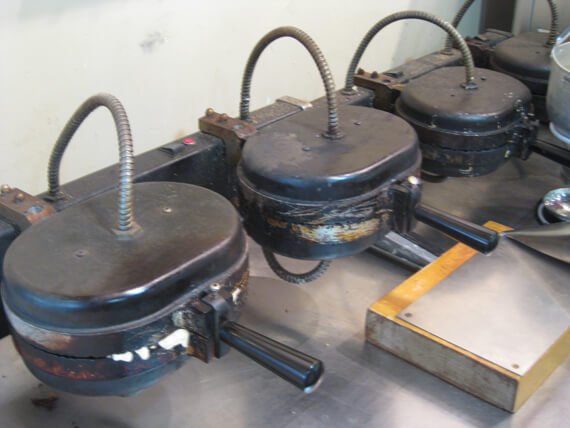 Authentic
The repeat use of the word homemade was no accident. What makes Summer's so successful is its use of fresh ingredients and preparing everything in house. The texture was rich, not too creamy and left us feeling full but not bloated.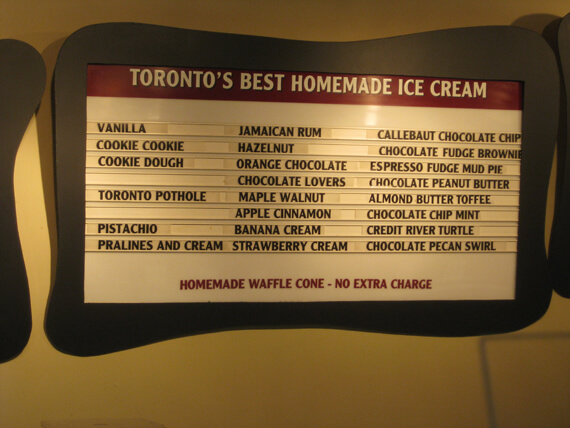 Simple
We noticed throughout the evening that there were no less than four people in line the entire time, with a steady flow of traffic coming in throughout. The non-complicated menu choices allow ice-cream lovers to purchase an assortment flavours without holding up service. Their simple flavours with subtle additions are all one needs to truly enjoy the natural flavours used. No banana splits and no overloaded sundaes; just pure, simple ice cream.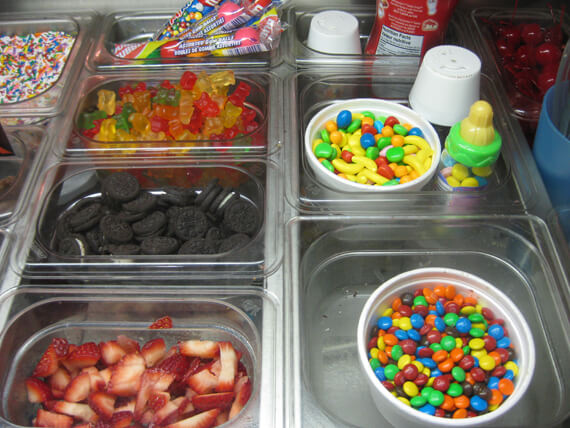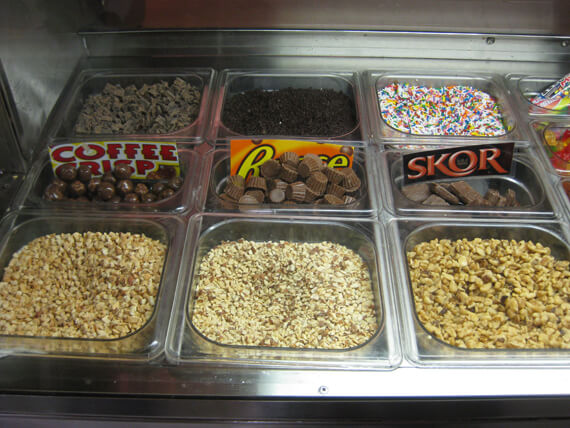 Pure
From pure ingredients to an authentic, neighbourhood feel, Summer's is a success because it maintains its wholesome, pure image. With friendly staff, a casual environment and a name fitting for the time of year when ice cream is most enjoyed it is no wonder that people come from all over to have the 'Summer's Sweet Memories Inc.' experience!
Thank you to Len and staff for a wonderful experience. We look forward to making more memories soon!
– JT
Summer's Sweet Memories Inc.
101 Yorkville Avenue
Toronto, Ontario
M5R 1C1
416-944-2637
Facebook: Summer's Sweet Memories Inc.
Twitter: @SummersIceCream
Hours of operation
Monday-Sunday: 11:00 am – 12:00 am
Homemade Ice Cream: Yes
Homemade Frozen Yogurt: Yes
Homemade Soft Serve Ice Cream: Yes
Delicious: YES
<a href="http://www.urbanspoon.com/r/10/1549298/restaurant/Yorkville/Summers-Sweet-Memories-Toronto"><img alt="Summer's Sweet Memories on Urbanspoon" src="http://www.urbanspoon.com/b/logo/1549298/minilogo.gif" style="border:none;padding:0px;width:104px;height:15px" /></a>