The Weekly Warmup – March 1-8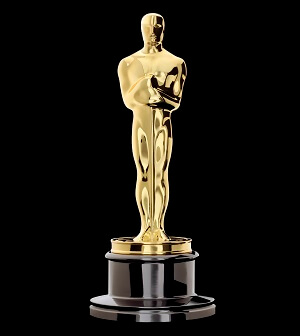 Hello everyone! Here is a short list of amazing events happening in the city!
Black Canadian Awards – March 1
The Black Canadian Awards celebrates how Black Canadians have contributed to the economic development of Canada both in the past and present. The Black Canadian Awards is poised to be one of the most significant events during the black history month.
This award is made up of 12 categories of Honorees, 25 categories of Nominees and 100 Role Models.
The Black Canadian Awards is a multicultural event open to everyone to attend and will be held at the Queen Elizabeth Theatre, 190 Princes' Blvd, Toronto, Ontario. For tickets and information go to www.BlackCanadianAwards.com
Toronto International Bicycle Show March 1 – 2
The Toronto International Bicycle Show is the largest bicycle consumer show in the world. This year's show includes a line-up of thrilling, world-class competitions and hands-on activities. Plus, the most up-to-date displays of new bicycles, accessories and apparel from over 150 of the top cycling manufacturers, distributors, retailers, touring companies and cycling clubs. For all the details head to www.bicycleshowtoronto.com/
Toronto Golf & Travel Show March 1-2
Get into the game as the Toronto Star Golf & Travel Show tees off its 25th year! Welcoming retail partner and golf industry expert, Clublink Corporation, along with a number of exhibitors featuring golf equipment, golf courses, travel options, demonstrations and onsite lessons, the Golf Show is the pre-season destination for lovers of the game. To get "on par" with all the details, head on over to http://www.torontogolfshow.com
Toronto Irish Film Festival 2014 March 1 – 2
The Toronto Irish Film Festival celebrates the very best of Irish cinema and promotes the work of Irish filmmakers to the Greater Toronto Irish community and the Toronto film festival public. For all the details head on over to www.torontoirishfilmfest.com.
Bloor Broadcast: Academy Awards – March 2
The Bloor Hot Docs Cinema is rolling out the red carpet to present a live-feed of the 86th Academy Awards® on the big screen. Join us for a FREE night of fun and entertainment on March 2. Film reviewer Thom Ernst will host the evening's activities, including trivia, contests, prizes and surprises. Come casual or go glam and toast the stars from your seat at the Bloor Hot Docs Cinema! Presented with Hollywood Suite. For any additional information, go to www.bloorcinema.com
Study and Go Abroad Fair – March 2

Study and Go Abroad is Canada's largest International Education Fair! Universities and colleges from all over the world come to the Study and Go Abroad Fairs to showcase their undergraduate, postgraduate, certificate and diploma programs to students in Canada. Learn about admission requirements, program choices and scholarships. Check out the Travel Zone for gap year, volunteering, internships, language travel and work abroad opportunities. Go to www.studyandgoabroad.com for all the details!
Pantages Hotel 10th Birthday Party – March 7
Join us March 7th as we celebrate 10 years of cocktails, comfy beds and city nights. Enjoy $5 martinis all night long, 50% off appetizers, birthday cake, live entertainment and more! For more details go to www.pantageshotel.com.
The Toronto Mid-Winter Antique Glass Lover's Show and Sale. March 6 – 8
This special event will feature all of our newly acquired inventory of Antique Glass from various collections purchased during the Winter. You will see over 600 goblets in different motifs, hundreds of pieces of tableware, Victorian coloured glass, Depression Glass in clear and coloured, Milk Glass, Flint and Early Blown Glass, Heisey Glass, Silver Overlay, Collection of Candleholders, Vaseline Glass, Kitchen Ware, Oil Lamps and miniatures, and the popular Jadite, Manhattan and Candlewick Glass as well! Over 2000 pieces will be available at this show!!! For all the crystal clear details, check out www.pressedglassandgoblets.com.
If you have an event that you want featured on our website, email us at info@torontocitygossip.com or tweet us with the handle @TOCityGossip