Weekly Warm-Up: April 7th-13th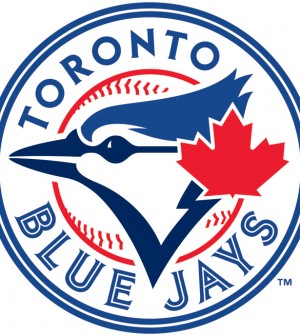 Well friends, the days are getting longer, the temperature is getting higher and the snow (thank god) has melted. It seems like spring is finally around the corner and I for one couldn't be happier about it. I don't know about you, but after a particularly brutal winter in Toronto, I am totally itching to get out of my place and start exploring the city I love again.
That being said, here is your weekly warm-up!
California Wine Fair – Monday, April 7th
In its 35th annual tour, the California Wine Fair is returning to Fairmont Royal York Hotel in Toronto this year with more than 400 Californian wines to sample from a host of outstanding vintners. Drink in a little California sunshine and explore the tastes its diverse winemaking regions have to offer.
For tickets and their schedule visit: http://www.calwine.ca/winefair2014/toronto.php
TIFF Cinematheque Special Screenings- Spring 2014
TIFF Cinematheque is a celebrated program that is devoted to highlighting the best of Canadian and International cinema. The Special Screenings begin on Tuesday, April 8th with the deeply influential thriller, The Wages of Fear, and will continue to showcase a wide variety of acclaimed classic films until May 20th.
Toronto Blue Jays play the Astros – April 8th, 9th, and 10th
Major League Baseball is back and the Blue Jays have officially returned to the field as of last week's home opener. What better way to celebrate the return of spring then with a hot dog, a cold beer and a great baseball game? http://toronto.bluejays.mlb.com
Toronto Art Expo- April 10th – 13th
The Toronto Art Expo is Canada's premiere art event and showcases over 200 Canadian and international artists' works. This year the Expo will be highlighting two dimensional work, sculpture and contemporary glass art. With thousands of distinct pieces on display, the Expo has something to offer everyone with a passion for contemporary art.
Tickets can be purchased at the door. For more details visit http://www.torontoartexpo.com/
Steam Whistle's Unsigned #29 – Friday, April 11th
Steam Whistle's Unsigned is part of an ongoing concert series that highlights and showcases great Canadian indie talent. Unsigned #29 will be hosted at the Steam Whistle Brewery, a fantastic venue, and will feature the bands Jane's Party, Young Guv and Blonde Elvis. For lovers of Canadian talent, this event sweetens the pot by charging a $5 admission fee, all of which is donated to the Artists Health Centre. Steam Whistle's Unsigned #29 provides a wonderful opportunity to hear great music, drink great beer and support local artists. Cheers to that!
Organic Farmer's Market at the Toronto Botanical Gardens – Thursday, April 10th
The Toronto Botanical Garden is one of our city's most visually beautiful and peaceful spaces, and there is nothing quite like the feeling of seeing the first flowers of spring in bloom. One among many of the wonderful community-based undertakings of the TBG is its organic farmers market. Every Thursday from 2- 7pm,
http://torontobotanicalgarden.ca/category/enjoy/market-enjoy/
About Mary Anderson
Mary is a history student, freelance writer and avid culture junkie. Three years ago she moved from the nation's capital and began a love affair with Toronto that has only grown in strength since. In her spare time she can be found trying to complete her bucket list items of trying a Caesar in every bar in the city or crafting the perfect breakfast taco. Follow her on Instagram: @_mollieanderson