Top 5 Movies – May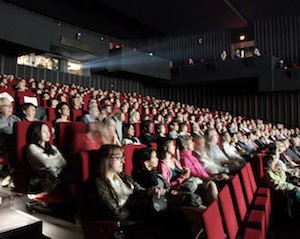 Ahhhhhhhhhh! Do you smell that? That's the smell of the beginning of summer blockbusters. How will you ever decide what to watch? TCG has got you covered. Here are our Top 5 movies that can't be missed this month. Check your local theatre the week of the release for movie times. You won't want to miss these films on opening night.
May 7 – Belle
I was lucky enough to catch this film at TIFF when it screened last year and it was such an inspiring film. It follows the true story of an orphaned child who is the daughter of an aristocrat and how she is constantly fighting to be an equal because of the colour of her skin, despite the fact that she is just as wealthy as all her relatives and fair-skinned counterparts. It's poignant and is a definite tear jerker.
May 9 – Locke
Starring Tom Hardy, this entire film takes place in a very, very, very nice BMW X5 SUV. This film is essentially shot in real time and follows the story of a man who receives a phone call that threatens to unravel the seemingly perfect life that he has been living.
May 16 – Godzilla
This remake of the classic film is guaranteed to be non-stop action. And with a cast including the likes of Bryan Cranston, Elizabeth Olsen, and Ken Watanabe, the conviction needed to bring such a well recognized story to life (again) is not going to be lost in all the action packed insanity.
May 23 – X-Men: Days of Future Past
I've been waiting for this film since the day I walked out of X-Men: First Class. And to know that there is going to be double the Professor X/Magneto is just too tempting to pass up. McStewart (that's Patrick Stewart and Ian McKellen) + major kick ass action scenes? Sign me up. I mean, how can you resist seeing two time periods of X-Men fighting alongside each other to defeat an even bigger threat?
May 30 – Maleficent
Everyone loves a classic Disney film with a twist. We know all about Sleeping Beauty, but the mystery of Maleficent has a certain allure that can't be ignored. And how can I say no to Angelina Jolie? She's been AWOL for so long so I'll be welcoming her back onto the big screen with open arms.
Okay, so I'm cheating this month. But there were just too many fantastic movies for me just to pick 5. That just means more movie nights for everyone!
May 2 – The Amazing Spider-Man 2
May 9 – Under the Skin
May 9 – Neighbours
May 30 – A Million Ways to Die in the West

About Debbie Wang
Full-time student and part-time couch potato. I live for all things entertainment and if I don't respond to your texts within the hour I am either at the movies, too engrossed in my book, or taking a nap. My love for Wes Anderson grows everyday and I'm convinced that Audrey Hepburn is the definition of perfection. Don't ask me what my favourite movie is (or favourite anything for that matter) because I most definitely will have an existential crisis.