Top 5 Movies – June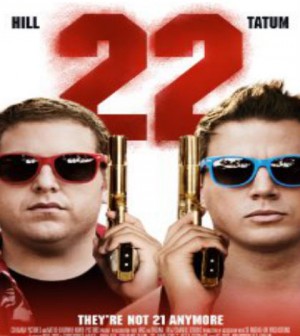 From epic summer blockbusters to light hearted indie films, June will keep you busy at the theatres for a while. Here are our Top 5 movies that can't be missed this month. Check your local theatre the week of the release for movie times. You won't want to miss these films on opening night.
June 6 – Chef
Jon Favreau is both director and actor in Chef, a food lover's dream movie where he portrays critically-acclaimed chef, Carl Casper who finds himself at a crossroads: continue at his current job making food he is tiresomely bored with, or quit and have the creative freedom he has always wanted. Sure to satiate foodies everywhere, this heart-warming story will feed your stomach and your soul.
June 6 – The Fault in Our Stars
Based on the bestselling book by author John Green, The Fault in Our Stars (TFIOS for short) this film will make you laugh, cry, and feel every emotion on the spectrum. It's a love story about two teenagers with cancer, but it's not about cancer. It's just two people who happen to have cancer who share a bond that will last a lifetime. Bring tissues.
June 6 – Edge of Tomorrow
Tom Cruise is back in a Groundhog Day-esque film where he and Emily Blunt fight off aliens to save the human race. With every day that he lives and subsequently dies, he learns more about the future and himself. Explosions? Check. Futuristic costumes? Check. Aliens? Check. What more could you ask for in a summer blockbuster?
June 13 – 22 Jump Street
Jenko and Schmidt are back! And this time they're off to college. We can expect the typical shenanigans from the pair and if this film is anything like the first, which I surely hope it is, you will be falling off your seat laughing. Anyone want to eat Taco Bell and make friendship bracelets with me?
June 13 – How to Train Your Dragon 2
June seems to be the month of fantastic sequels. Having loved the first film, I can't wait to go on more adventures with Hiccup, Toothless, and the rest of the gang. Taking place 5 years after the first film, the Vikings are now opening up to co-habiting with the dragons. But like always, Hiccup's curiosity is going to get the better of him. Let chaos ensue. And let's not forget that composer John Powell is back on board to score the film.

About Debbie Wang
Full-time student and part-time couch potato. I live for all things entertainment and if I don't respond to your texts within the hour I am either at the movies, too engrossed in my book, or taking a nap. My love for Wes Anderson grows everyday and I'm convinced that Audrey Hepburn is the definition of perfection. Don't ask me what my favourite movie is (or favourite anything for that matter) because I most definitely will have an existential crisis.