Top 5 Movies – March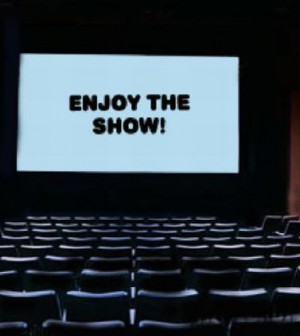 So many movies, so little time. But it's okay because TCG has got you covered. Here are our Top 5 movies that can't be missed this month. Check your local theatre the week of the release for movie times. You won't want to miss these films on opening night.
The Grand Budapest Hotel (March 14)
Probably the most buzzed about movie on this list, Wes Anderson brings us a story about a young boy who becomes a protégé to Ralph Fiennes' legendary concierge who just so happens to be a wanted man. Like all Anderson films, you can expect a big name cast starring frequent collaborators including Owen Wilson, Jason Schawrtzman, Willem Dafoe, Bill Murray and many more. And better yet, it's filmed in three aspect ratios, one for each timeline in the plot.
Enemy (March 14)
Hot off the tail of their last collaboration Prisoners, Jake Gyllenhaal is reunited with Canadian director Denis Villenueve to bring us this thriller. While watching a movie, Adam Bell notices his doppleganger and begins to search for him. Then things start to get weird when they eventually meet. It will be interesting to see how Gyllenhaal is able to portray two completely different and distinct characters. You'll probably be leaving the theatre scratching your head wondering what happened, and then immediately planning to watch it again. Fun fact: This film was shot in Toronto!
Veronica Mars (March 14)
Calling all Marshmallows! It's finally here! After it's campaign on Kickstarter, fans will finally be able to see Veronica and Logan reunited on the big screen. The movie takes place nine years after the end of Season 3, so while it's targeted towards diehard fans of the original series, there's sure to be enough action and mystery to satisfy everyone else as well.
Divergent (March 21)
Cue screaming fan girls (myself included). Based off of the New York Times Bestseller of the same name, Divergent is set in a not-too-distant future in Chicago. The world they live in separates people into groups, called factions, based on their inherent personalities. But things go south for Tris when she learns that she's divergent, someone who doesn't fit into just one faction. Starring Shailene Woodley and a whole lot of swoon-worthy up and comers, this film is sure to satisfy fans of Veronica Roth's trilogy, and then some.
Noah (March 28)
A Biblical epic from the director of Black Swan is definitely either going to be amazing, or bomb the box office. Religion is always a touchy topic and with Russell Crowe as the titular character and Jennifer Connelly as his wife, this movie is sure to spark conversation. Whether or not you know the Bible, this film looks to ignite a visceral response in all movie-goers. No press is bad press right?

About Debbie Wang
Full-time student and part-time couch potato. I live for all things entertainment and if I don't respond to your texts within the hour I am either at the movies, too engrossed in my book, or taking a nap. My love for Wes Anderson grows everyday and I'm convinced that Audrey Hepburn is the definition of perfection. Don't ask me what my favourite movie is (or favourite anything for that matter) because I most definitely will have an existential crisis.