Top 5 Food Tours in Toronto
We are so lucky to live in a city full of culture and culinary adventures to be had on a daily basis. Toronto is known for having some of the most amazing and diverse restaurants and chefs in Canada. The problem is sometimes we don't know where these yummy places can be found in our booming metropolis. It can be overwhelming for visitors or newcomers to Toronto and even seasoned locals like me to map out the perfect culinary experience we are all hungry for. There is however, a way out of our culinary dilemma. How about booking a guided food tour?! Why not just let someone else do the work for us? We can sit back, relax, catch a little buzz and enjoy the food coma at the end of it all. There are a few local companies in Toronto who offer regular, guided eating tours of restaurants and bars in different neighbourhoods around the city. One price includes all your food and drinks, plus expert commentary and an introduction to some of the city's hidden gems. I want you to fill up your tummies and your mind with my top 5 food tour picks in Toronto; and since most of these are walking tours you will work off some of the calories along the way. Bonus!

Culinary Adventure Company, http://www.culinaryadventureco.com/

World traveler and culinary instructor Chef Scott is the main man here at Culinary Adventure Company. He and his partner, the self proclaimed "downtown big city foodie" successfully run all sorts of guided tours, cooking classes and adventures together. I was invited on a food tour through Little Italy at night with Scott about a month ago and it was amazing! We had drinks and ate at a few new trendy spots – it was literally one of the best culinary experiences of my life. They are also offering a fantastic tour through Leslieville every Saturday throughout the summer. I got to tag along again on this one and was able to explore the East Side in style. It was exciting to be going on another tour and knowing that I could expect to be just as full and tipsy as I was on College Street. You have to read more about these experiences on my blog www.erinlovesfood.com and join in on the fun!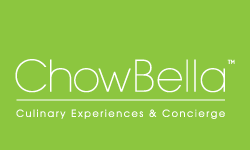 Chow Bella, http://www.chowbellaconcierge.com/
I would definitely let Trina Hendry founder of Chow Bella take me on a food journey through the Art and Design district of Queen West. I live in the Queen West area of Toronto and would still be interested in a guided visit to some of the bakeries, hip restaurants and specialty food shops in my own Neighbourhood. She could have some great connections and introduce me and you to some places we have never been before. Chow Bella also offers a culinary concierge service which I think is really cool, where they will create a one-of-a-kind gastronomic experience to any neighbourhood you want to explore.
ToursByLocals.com, http://www.toursbylocals.com/Toronto-Tours
This tour seems to be directed more towards visitors to Toronto. However, I think it could be a great experience for any of us locals interested in wine and beer because we don't have to leave Toronto to get it. The Winery and Brewery Tour they offer will let you drink your way through Toronto. They have private transportation and you can expect the tour to be small and intimate as the max amount of people on it is 5.


Pegasus Hospitality Group, http://www.pegasushospitality.ca/
I would love to 'Taste 'n' Tour' at Casa Loma this summer! It is a dinner series organized by Pegasus Hospitality Group that takes place the first Tuesday of every month and continues all year long. Here you can enjoy a sit down prix fixe dinner, live musical entertainment and a tour of the castle at your leisure. I mean, c'mon that sounds wonderful and it's all served up for you in one of Toronto's most famous landmarks!

A Taste of The World, http://www.torontowalksbikes.com/index.html
If I wanted the inside scoop on where to find the best Dim Sum in Chinatown or be taken to Kensington Market to nosh on Jewish delights I would contact Shirley Lum, founder of A Taste of The World. I love that Shirley wants to fill our bellies with equal portions of food and fact along the neighbourhood walking tours she offers all over the city.
If reading about these tours is making you feel hungry, then make sure to check out the websites listed above for more information.
Also, please feel free to check out my personal blog http://www.erinlovesfood.com and follow me on twitter: www.twitter.com/erinlovessfood

About Erin Scheel
Food Lover • Blog Girl • Recipe Rebel! My name is Erin and I am in a constant search for a full belly. I have lived in Toronto most of my life and have been enamored with the city's food culture and fascinated by the culinary possibilities this city has to offer on a daily basis. I'm really into cooking, vintage clothes, chocolate milk, craft beer, french fries, leftovers and then working it all off at the gym! Read it and eat it here: www.erinlovesfood.com, Twitter: @erinlovessfood, Instagram: erindotcom