Top 5 Dog Walkers in Toronto
Being a dog owner in the city and having a relatively, small, high maintenance Pomeranian – I found myself wandering parks/dog parks throughout the city in search of the best dog walkers in the Toronto area. Requested by a handful of my neighbours and going from neighbourhood to neighbourhood – day time, and evening – so I thought I would share the knowledge with an introduction to the "Top 5 Dog Walkers in the City".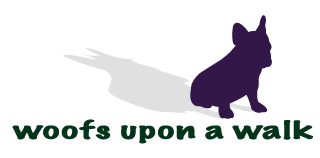 Liz and Rob Colquhoun have been around animals since their younger years. From rescuing birds, squirrels, raccoons and growing up in zoo-like households, it is of no wonder these two run one of the city's most reputable Dog Walking Services.
Liz spent 6 weeks in Africa touring the nature reserves and rescue centres, and her fate of working with animals was sealed from there. It was in 2011, just after they met, when Liz decided to leave her day job to start Woofs Upon a Walk full time. Once wed in the summer of 2013, Rob, who's best friends growing up were 2 german shepherds, a lab and 3 cats, left the corporate world after just a week to join Liz with Woofs Upon A Walk. Their mutual love for animals and the success of their business has made them stronger than ever. Rob and Liz are proud parents to a tortoiseshell cat named Honkytonk.
Their genuine love and passion for our four legged friends shines through their photos on Facebook and videos on Youtube. Their business grows on a weekly basis due to their overwhelmingly positive track record with satisfied clients.
Leave your furry children with them and they will be coming home with the BIGGEST smile on their little faces. The main objective as the business grows is to ensure that their quality of service remains the same.
If you are as busy as everyone else in the city, but love coming home to the unconditional love of a pet, make sure you treat your dog to this service and you too will be handing them 5 stars.
Services include:
Group walks
Private walks
Daycare
Overnight in-home boarding
Dog visits & pee breaks
Cat visits
Website: woofsuponawalk.com
Twitter: @WoofsUponAWalk
Facebook: Facebook.com/woofsuponawalk
Youtube: youtube.com/user/woofsuponawalk
Contact number: 647-308-3217
About A Dog is run by animal lovers Nicky and Jess. In the business of caring for Toronto's canine kids for over three years, they don't plan to stop anytime soon.
Owner Nicky brings a lifetime of experience working with animals, with uncles who are vets and breeders. In her youth she was just as likely to be found assisting them in a veterinary procedure as she was to be surrounded by a pack of newborn pups. Thanks to this, she often detects doggy health issues before the owner does.
After years dogsitting for LA's elite pups and leading play at TO's dog daycares, Nicky chose to open her own company. Soon after starting About A Dog, she learned how few barriers to entry dog walking has… And so she built the company to be exactly what the name says: about your dog. Their safety comes first, so About A Dog's team is bonded, insured and Pet First Aid trained.
While safety is #1, the pack isn't afraid to "let their fur down" in the city's fenced off-leash dog parks. The About A Dog team prides itself on knowing each dog so it can anticipate and prevent fights before they happen. Variety is key, so the team mixes it up with leashed pack walks, during which pups practice their walking skills.
With 70 clients and growing, it's evident that Nicky took the right path. About A Dog's incredible staff and impeccable service leaves clients feeling like its team members are more like family members.
About A Dog's service area spans from Bay in the East to Jane in the West, Lakeshore in the South to St. Clair in the North. If you're new to dog walking, About a Dog offers the first walk for just $5! Why not give them a try?
About A Dog provides genuine care for all animals, with a team of qualified staff and competitive pricing. Your doggy is in great hands with this company.
Services include:
Group, Condo and Private Walks
Cage-Free In-Home Dog Boarding
Puppy and Pet Visits
Puppy and Doggy Training
Twitter: @aboutadog
Facebook:Facebook.com/aboutadog
Website: http://www.aboutadog.ca/
Contact number: 416-890-6330
Barks N Purrs is a trusted brand in the city, and their business operation is owned and operated by Rebecca O'Keefe. Rebecca has build the business based on three important factors; peace of mind, trust, and security.
Peace of mind in knowing that we hire only the best! Our walkers are loving, compassionate and treat each dog like their own. We have extensive interviews and only hire people who have experience in the animal industry. Each walker go through extensive training and ensure that they meet the needs of each dog in their area.
Trust. Barks N Purrs will always be there to walk your dog, no matter what the weather. We ensure that each dog is walked in their set time period and they enjoy their walks to the fullest.
Security. Barks N Purrs has been operating since 2007. All of our walkers are insured, bonded and Pet First Aid and CPR certified. Even though we are continuing to grow in downtown Toronto, we like to develop a relationship with each of our clients and make them rest easy knowing that their animal is in our care. We are professional and personable.
When speaking with Rebecca and asking her "What you should look out for when search of a dog walker?" Here is what she had to say,
"As an owner and operator of Pet Services company I really recommend people to do their research. Find out what dog walking companies are in your area and look into each one of them, even if that means interviewing them all. Ask for references. Ensure that it will be the same walker every time – with the exception of illness/holidays – and in such cases that there will be someone there to cover. Daily report cards of their dogs activities should be left. I suggest using a company that has ample experience but not so large of a company that a client will get lost and not feel that their dog is important. We encourage communication and love feedback from all of our clients."
In 2007, Barks N Purrs was started with with the help of trusted dog, Ella. After a great time with another Toronto dog walking business, Rebecca knew she wanted to keep on doing this kind of work. She truly liked being outside and playing with canine friends. Rebecca is always going above and beyond in gaining further knowledge on how she can give back to her canine community. Recently she has finished her Veterinarian Assistant Certificate as well as a Dog Obedience Training Certificate through Animal Behaviour College and has started her next Dog Trainer Foundations Course at Karen Pryor Academy where she will broaden her knowledge in dog training.
Barks N Purrs service favours on-leash walks over off-leash parks. Your designated dog pal (walker) will gather and walk dogs in your neighbourhood so your pet feels safe and familiar in their surrounding, not to mention most likely bump into a couple of dog friends along the way. Barks N Purrs likes to avoid the travel anxiety from those long car rides. Rebecca, likes to keep it simple and significant – always local. Servicing over 100 full time clients, you can expect to find her pack City Place Condos, Fort York, Harbourfront, King West, Liberty Village, Leslieville, Financial District, St. Lawrence Market, Distillery District, and Yonge/Welllesley.
Twitter: @BarksNPurrs
Facebook: #/pages/Barks-n-Purrs-Pet-Services/257752380909139
Website: http://www.barksnpurrs.com/
LinkedIn: Rebecca O'Keefe
Contact: 416-943-9255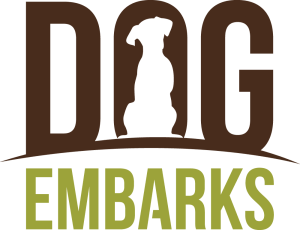 Lisa is the founder and operator of Dog Embarks – she is friendly, caring and compassionate. She is the type of person you know who has a BIG heart! Her passion for adventure, nature and animals combined with her outgoing spirit brought me no surprise why our readers and followers recommended her dog walking service. Founded in 2010, Dog Embarks is an exclusive dog walking and pet sitting service that allows your pet to have daily exercise and exploration around their neighbourhood. Wouldn't you want your dog walked in a familiar territory – their territory, right around the corner never felt so good, to your dog that is!
Formerly working for a previous dog walking company, Lisa gathered valuable experience, and reputable reputation where she learned the proper way to conduct a dog walking business and what makes a good dog walker. The time felt right in 2010, and she started her very own company. Dog Embarks is insured and bonded, a licensed and registered company and Pet First Aid certified. Lisa is a Member of the Toronto Dog Walkers Association, which is an organization working to set and maintain standards in the dog walking industry. Dog Embarks brings a sense of adventure to every dogs day – just because they live in the city doesn't mean they can't have adventures! You can find Lisa and her staff around King West, Queen West, Liberty Village, Trinity Bellwoods, Fort York and City Place. Check out some of their adventures on Facebook.
Services include:
Dog walking
Puppy visits
Cat visits
Pet boarding
Give dogs daily exercise and exploration around their neighbourhoods
Help dogs socialize/make friends, be happy and confident
Help owners create a happy and healthy lifestyle for their pet
Help owners with basic training and obedience
Website: www.dogembarks.com
Facebook: #/DogEmbarks
Contact: 647-403─2627

Toronto Dog Walks is a family owned business. They have taken great care in hiring and extensively training their dog walkers and pet sitters, so that they may be an extension of the owners themselves and provide the same high level of pet care service they have been proud to offer for years.
Toronto Dog Walks always offer a preliminary interview with your dog walker or sitter before getting started, to make sure your pet knows them and will be comfortable while they enter your home once your service begins.
Rest assured, your pet service provider:
Has a city of Toronto license to walk dogs.
Is bonded and insured through the Verge Insurance Group.
Has gone through an extensive, one month training period before their first solo walk or visit.
Is committed to following Toronto city bylaws. This means we take care of six dogs at the most per group, which ensures your dog is safe and accounted for at all times.
Is using GPS technology so you can track when your dog is on a walk or your cat's visit is taking place.
Has previous pet experience!
Twitter: @torontodogwalks
Facebook: #/pages/Toronto-Dog-Walks/388279031268858
Website: http://www.torontodogwalks.com
Contact number: 647-886-5552