Top 5 Bike Paths In Toronto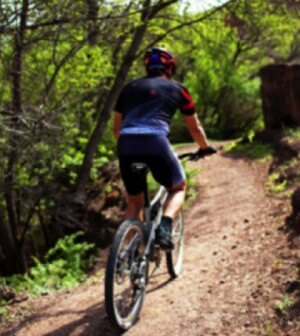 Summer is just around the corner and in this segment we're going to be looking at fun ways to spend your time soaking up the sunshine! Sometimes waiting on public transit can be a pain, which is why so many choose to bike instead. Whether it's for luxury or just to get to where you need to be biking is one of the most popular forms of transportation we have in the city. I'm going to share some of my 5 favourite paths that we have right here in Toronto.
The first bike path I'd like to talk about are the Toronto Islands. These beautiful paths are just a short ferry ride away and are seen as a nice getaway with friends and family. After ridding around I tend to enjoy taking a well needed break aka lying around in the sun! The great thing about this park is that you can rent bikes from their rental shop from May 1st to September 30th if you don't have your own!
My second favourite bike path in Toronto is the Don Valley Ridge Trails that extend for over 10 kilometers. My go-to trail amongst this bunch would be "The catalyst", although, it is not one you should try if you're a rookie. If you are up for the challenge than make sure you've brought your helmet and your mountain bike.
Another great path is the Martin Goodman Trail; it's a pretty simple ride that allows you to enjoy the view of either Sugar or Cherry Beach. This bike line provides a waterfront ride and great views of Lake Ontario. Unlike the Don Valley Ridge Trails this provides a simple and relaxing ride that allows you to enjoy the summer weather and meet bikers alike.
A similar bike path is the Taylor Creek Trail. This path is an easygoing ride that allows you to take in the beautiful and natural sites of the city. This provides bikers a scenic route away from the bustling streets of Toronto. I enjoy this trail because it acts as an escape from all the cars and people that crowd around us on most days. Like the ferry ride to the Toronto Islands, this trial is a nice escape where you can collect your thoughts and just enjoy some peace and quiet!
The final trail is the Gardner Beltline Park, which is located in the heart of Toronto. This path allows bikers, cyclists, and walkers! This park consists of three sections; the first being a trail off of Allen Road, the second towards Mount Pleasant Road, and the third just south of Mount Pleasant Cemetery. Aligned with bridges and train tracks, all the while being shades over with trees.
So there you have it, my top 5 bike paths in the city! Hopefully when the warm weather kicks in you'll be able to enjoy these paths and see an entirely different side to the city! Remember to have fun, and as always, I'll see you there!

About Jasmine Shanelle Roberts
Jasmine Roberts is a media student with an honours degree in Communications who lives in Toronto and is obsessed with pop culture, the media and all things entertainment. She completely believes she is married to Perez Hilton and spends the majority of her attention on writing about music, film, entertainment and life in Toronto. She loves to cook and cannot get enough of drama TV. Follow her @Jshanelle335