Roller Skating is Back & Fashionable?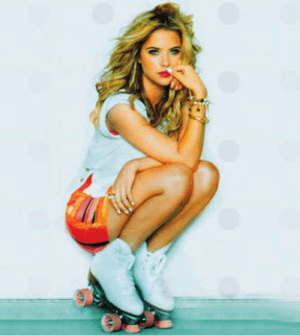 This might be a very obvious statement, but the summer is so awesome!! People are happier, the days are longer and hotter, and we get to spend more time outside without having to put on 18 layers of clothing and still freeze our butts off! When recently researching fun things to do in Toronto for the upcoming months, I came across this Toronto based store that sells roller-skating gear called Cardinal Skates. I personal wrote off roller-skating as something no one does anymore, but once I found these ADORABLE skates, I'm starting to reconsider my transportation methods! For those of you who don't know me personally, I have zero athletic ability in my body and therefore while I'm not entirely sure how safe roller-skating is, I've certainly got the resources to help you look amazing, even if you're falling on your booty the whole time! I may even buy myself a pair…I'm bringing sexy roller-skating back!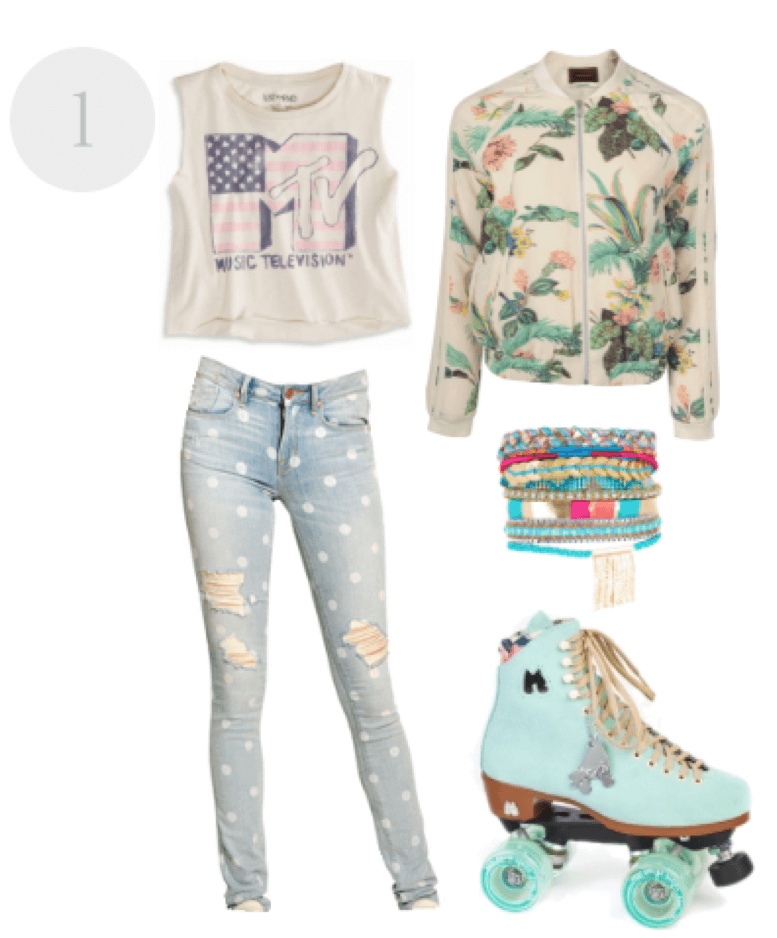 Wear a cute pair of printed denim and mix it with a relaxed tank. Accessorize with some cute bracelets and a fun spring jacket incase it cools off!
Look 1:
Tank: American Eagle
Jeans: Marc by Marc Jacobs
Jacket: Maison Scotch
Bracelets: Hipanema
Rollerskates: Moxi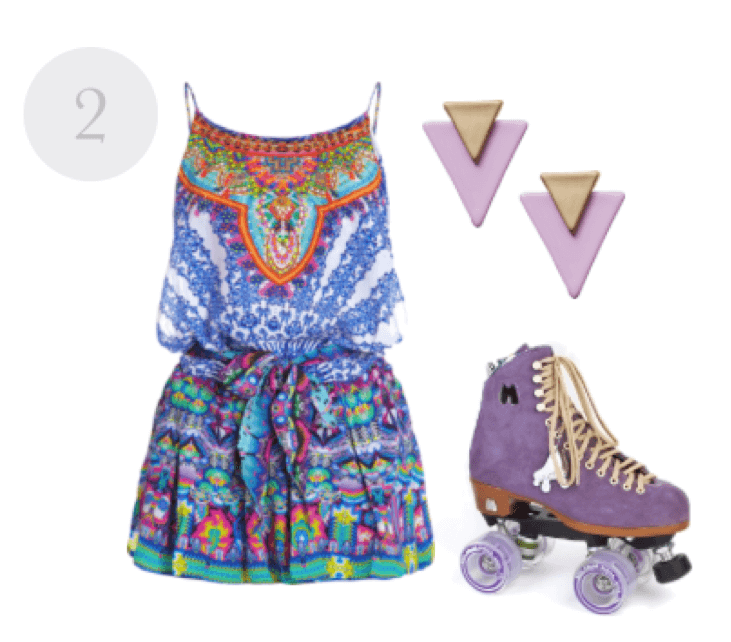 This jumpsuit is my new obsession. The bright colors are fabulous, and these purple skates are so perfect for a cute look if you're going on a date, or even just skating in the park with some friends!
Look 2:
Jumpsuit: Camilla
Earrings: Oliver Bonas
Rollerskates: Moxi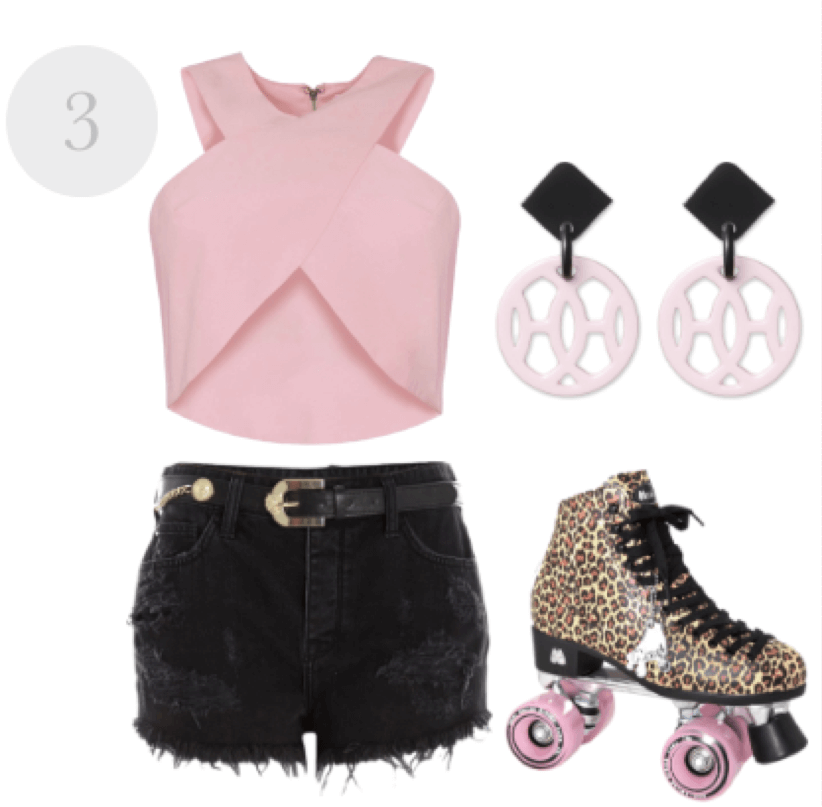 This is totally a bad girl Ri-Ri outfit isn't it? The leopard print skates are beyond amazing. You can pair it with a cute skirt for a feminine look, or if you want that edgy bad-a** look, try some cut off shorts and a sexy crop top with some statement earrings. You can't go wrong with these Hermès earrings!
Look 3:
Top: Pixie Market
Shorts: River Island
Earrings: Hermès
Rollerskates: Moxi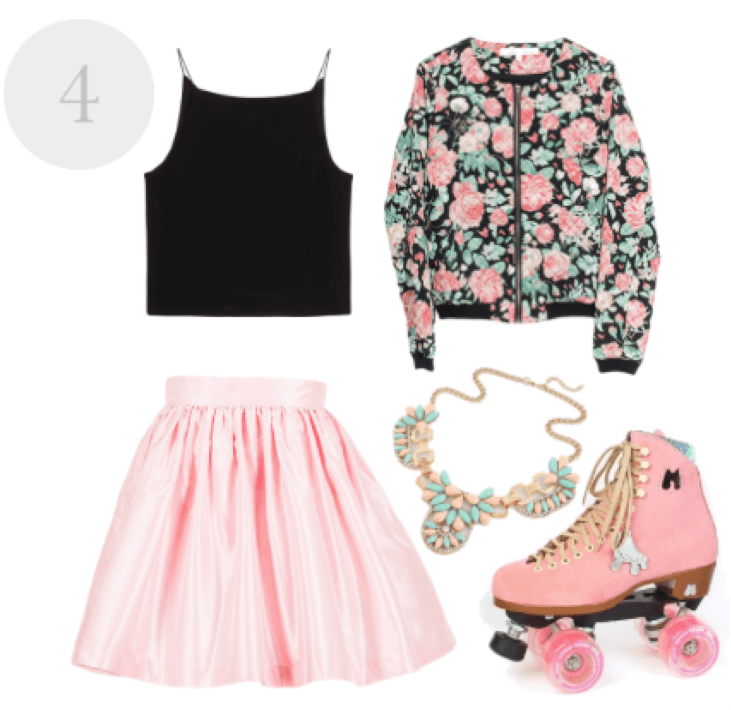 This look is so feminine and flirty, I just love it! Check out my previous lookbook on Partyskirts if you haven't seen the fabulous Canadian line yet! Pair this adorbs pink skirt with a light tank, a floral jacket and a cute statement necklace to finish your look. You'll be feeling like Sandy from Grease in no time!
Look 4:
Top: T by Alexander Wang
Skirt: Partyskirt
Jacket: Lovers + Friends
Necklace: Kiki's Boutique
Rollerskates: Moxi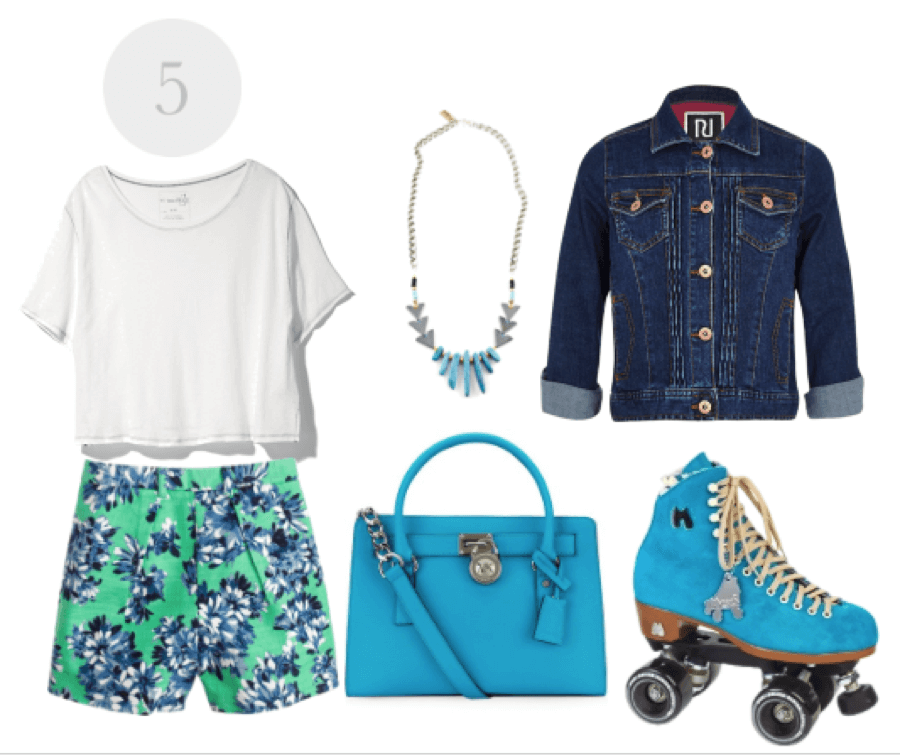 Try a more laid back casual chic look with some printed shorts and a plain white tee, add a cute necklace, oversized bag and your denim jacket to polish off your look. These blue skates are so cool and can be pulled off in a dressy look or a casual style like this one.
Look 5:
T-Shirt: Free People
Shorts: J. Crew
Necklace: Hen Jewelry
Purse: Michael Kors
Denim Jacket: River Island
Rollerskates: Moxi
Will you be roller skating this summer? Let me know at @TOCityGossip @Mel13Marchand
I'm loving all of them! Uh oh!
Melissa Marchand

About Melissa Marchand
I am originally from Nova Scotia, but in 2013 I moved to the 'big city' of Toronto to study fashion. I am a big believer in following your dreams, working hard but staying positive, and taking advantage of any opportunity that comes your way. I love yoga, wine and high heels…and wine. Follow me on Instagram @melissamarchand and Twitter @Mel13Marchand.