Beauty & The Beach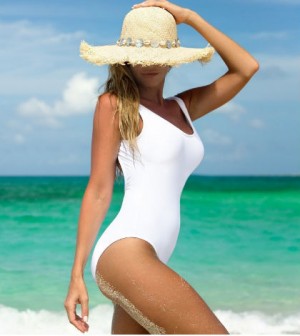 The classic love story about a beautiful girl and her love for the sandy, sunny magic of the beach. The beach is a glorious place and you want to have the right products to keep your skin and hair glowing. We all want our products that last out the day, stay on in the water, and protect our skin and hair from the sun. My beach beauty essentials are adapted from my favorite waterproof must-haves (check out Make a Splash: Best Waterproof Beauty Products). When I hear beach beauty I think natural glowing skin and some killer nail polish. So let's talk beach-bum essentials!
My first must-have beach beauty product is SPF. SPF is the constant on any summer beauty list because protecting your skin is crucial to healthy skin. I like a quick drying sunscreen that doesn't feel greasy, both on my body and face. I usually choose a light-weight formula for my face like La Roche Posay's Anthelios 50 Mineral Tinted sunscreen. It's a lightweight formula that works great for sensitive skin. I love that it's tinted because sometimes I don't want to put a BB cream on for the beach! Don't bother with an SPF over 50— you want to apply it every hour to be safe! I'm too fussy with all over sunscreen so I stick to what I know. But this Beach Stick by Neutrogena looks promising for easy application!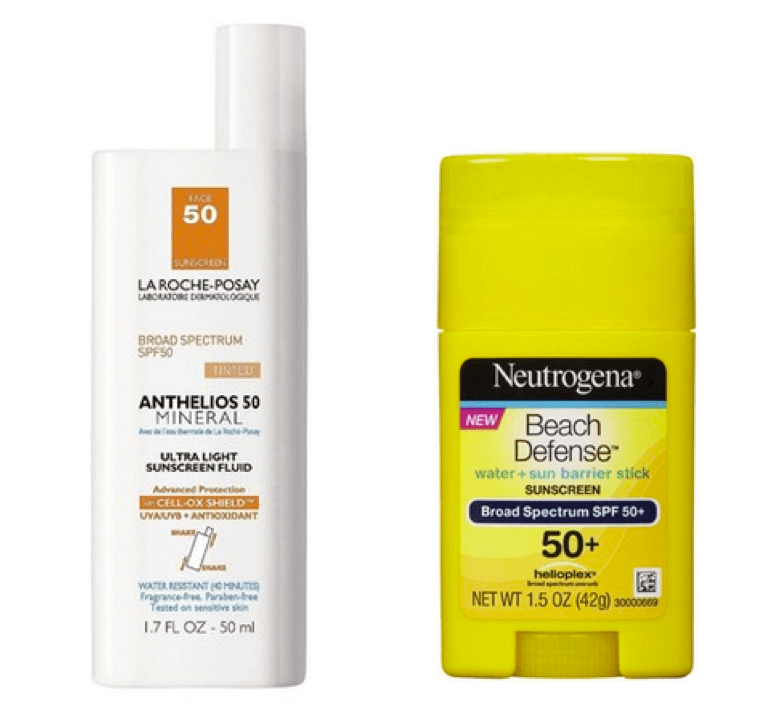 I already talked about tinted sunscreen but a tinted moisturizer or a lightweight BB/CC cream is great for the beach. If you don't want to go without, just make sure to use something light so your pores can breathe! Or just use a little concealer where you need it and leave the rest a blank canvas!
One of my absolute favorite things about going to the beach is using some body glow. I die for a divine smelling, shimmery body bronzer. Honey Bronze Shimmering Dry Oil by the Body Shop is amazing and I hear it is comparable to the more expensive NARS Body Glow. I love the solid body tints from Lush. They melt down once they hit your skin and are similar to their message bars. Black Stocking smells like cinnamon and give a shimmery-bronzed look; you can even sculpt your legs and arms with it!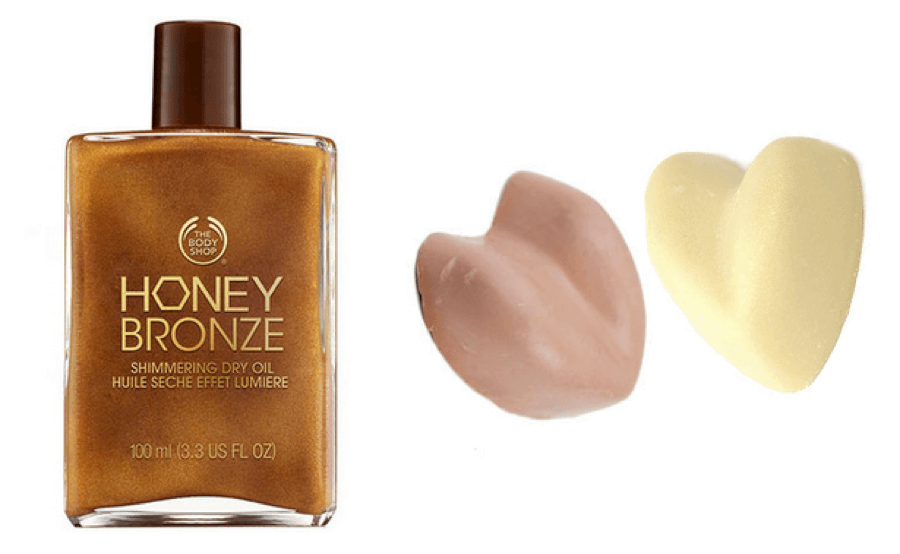 I can't go without a little color on my lips. I love a bold lip at the beach! If you aren't wearing any other makeup why not make a statement with a coral lip. A lot of lipsticks have SPF to protect your pucker. Sugar makes a tinted lip balm that is smooth and hydrating. YSL makes my absolute favorite lipsticks. Go for a coral lipstick or a peachy-pink for your beach adventure.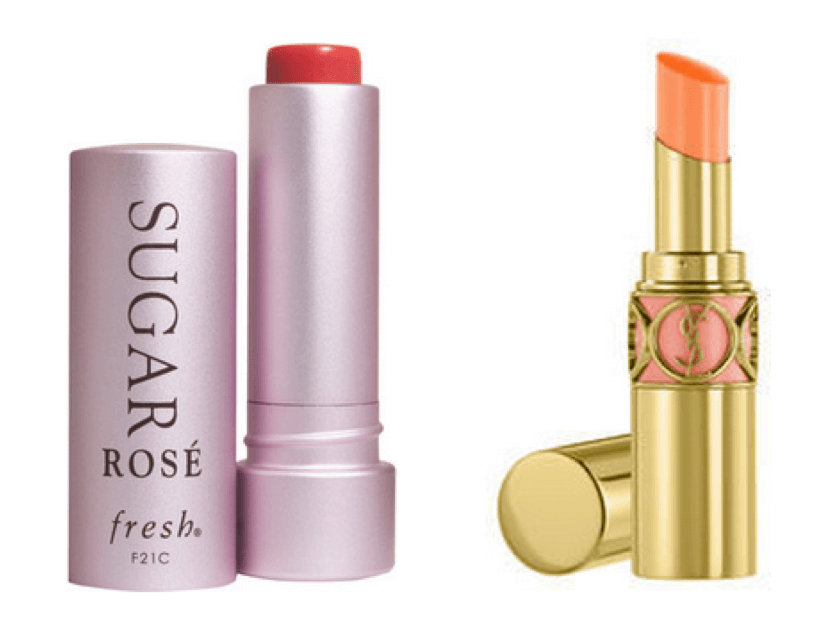 Don't forget your nails! Pretty nails are must for beach days. I always go for neon orange nail polish. Its snazzy and bright and fit right in on a hot summer day. I also like greens and blues for summer, a nice periwinkle like Chills and Thrills by Essie is divine. Also white! White is in this summer.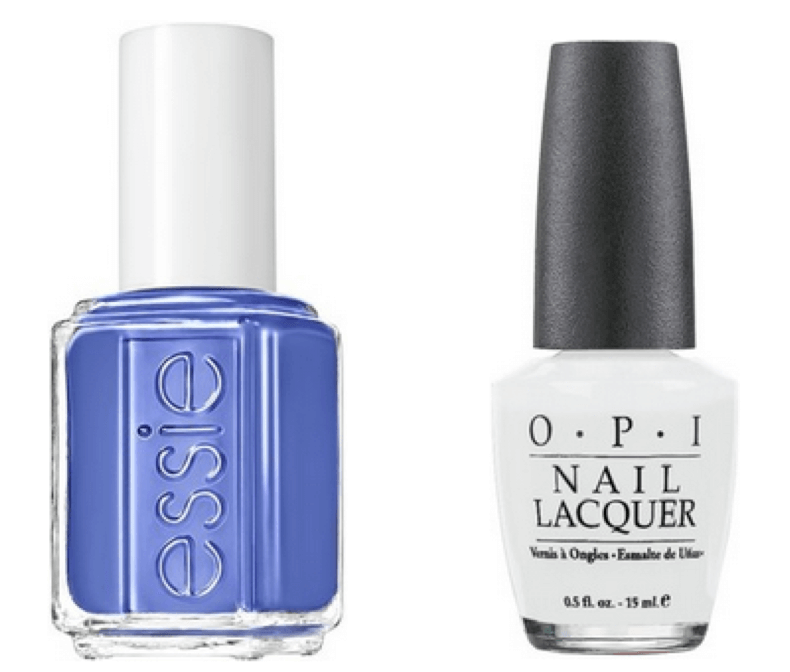 If you feel like wearing a bit more makeup at the beach than stick to golds and neutrals. A shimmery gold eye can look brilliant in the hot sun. Kitten by Stila is a perfect summer color to dab on the inner corner of your eyes! Put on some waterproof mascara and you'll be good to go. Sometimes I pop on a clear mascara or brow gel in my bag for touch ups. Sephora makes a great one. Don't forget rosy cheeks! If you still want those rosy cheeks, or have fair skin and don't want to be too bronzed, try one of the many Tarte Cheek Stains.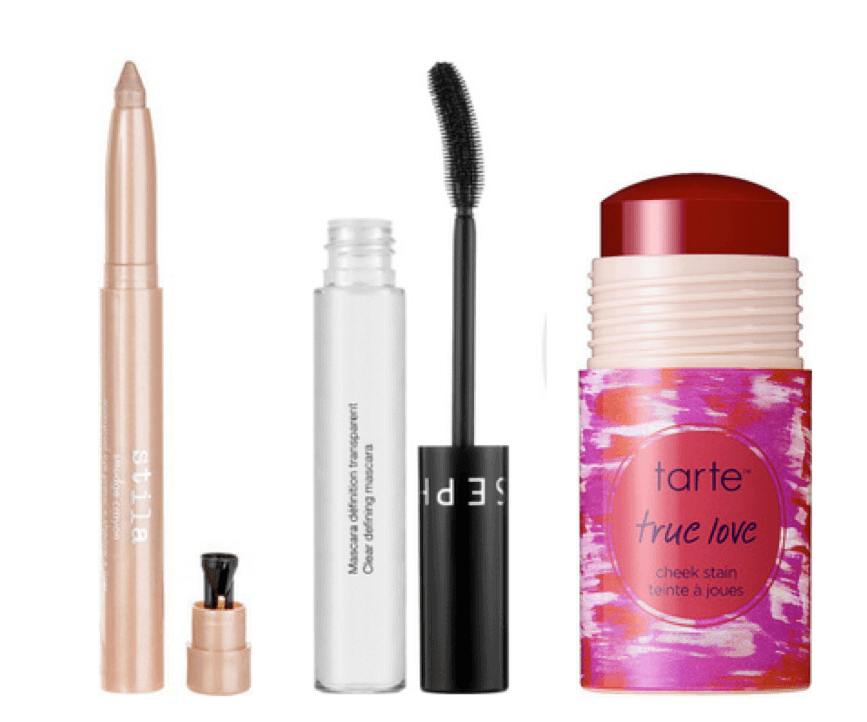 Your hair needs protection from those rays too! Pick out hair products that have sun protection in them for your beach bag. That Bumble and Bumble Surf Set look like the ideal summer hair package! Aveda products smells like heaven—
I would go for this After-Sun Hair Masque— to keep my locks moisturized and smelling great for the next beach adventure.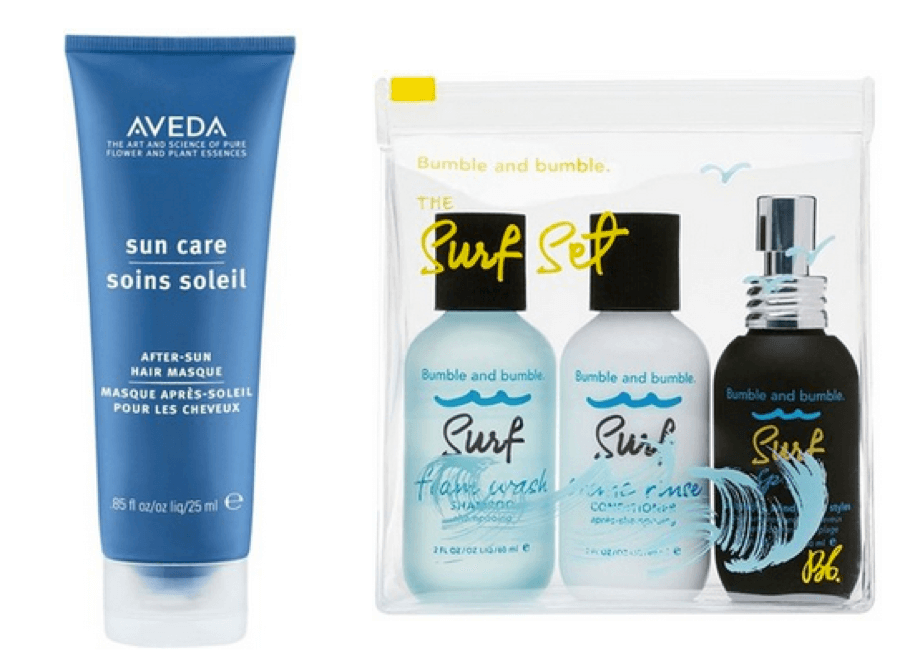 That's all ladies— the story of Beauty and the Beach. There are so many ways to rock beach beauty. These are just a few tips to help you on your way to sunbathing and beachside margaritas. Don't forget your sunglasses to protect your peepers and reapply your sunscreen! What are some of your favorite beauty tips for the beach? Do you use any beach products you love? Tweet us! @TOCityGossip @lkewolves
About Moira O'Connell
Moira is a writer & makeup-lover based in Toronto. She has a background in archiving, coffee slinging & relocating (also signing Iggy Pop a little too loud). She's pretty sure she was born in the wrong decade, maybe even century. Swears by: red lipstick, bell bottoms & selkies. You can check out her lifestyle blog at http://lkewolves.blogspot.ca or follow her on Twitter @lkwolves