Keeping Game Night Healthy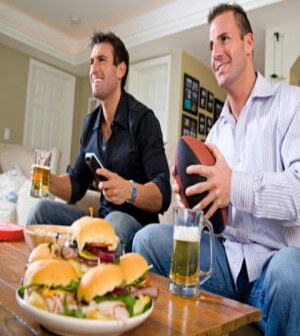 It's game night again and your boyfriends' buddies are coming over. Baseball, basketball, hockey, whatever the case, he wants you to stick around to cheer for his team. So what's your game plan? You know how hard it is to keep your hands out of the chip bowl when things are getting heated, but serving carrot sticks isn't exactly pleasing to his pals either! Here are some healthy spins on snacks that the boys will love, that won't leave you feeling like you need to hit up the gym every day for the next week.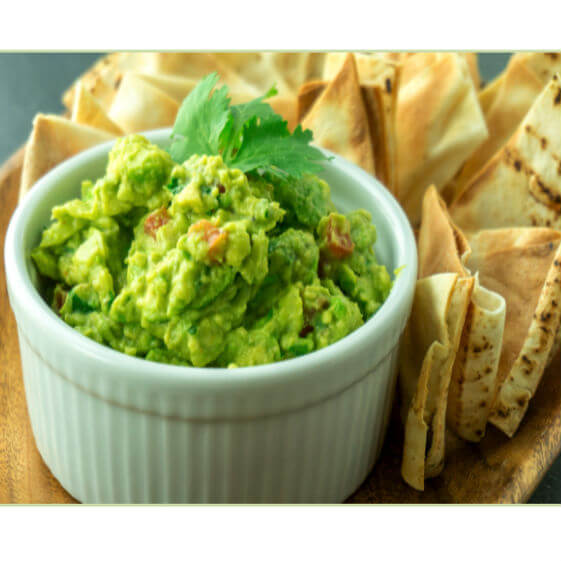 Guacamole & Homemade Pita Chips
Don't throw away your stale pitas and over ripe avocados. Make your own chips & guac. Pita chips are quick to make, mirroring the crunch of a chip without the guilt. Avocados are a superfood packed with fiber and omega-3 fatty acids.
INGREDIENTS:
Whole wheat pitas (for as many as desired)
2 tbsp extra-virgin olive oil
½ tsp garlic powder
1 tsp dill weed
¼ tsp sea salt

4 ripe avocados

1 cup Tomato Salsa
1 tbsp lemon juice
1 tspn chili pepper
RECIPE:
o Preheat oven to 350°F, grease 2 baking sheets with olive oil.
o Cut each pita into 8 wedges (works well with stale pita), separate wedges at the rounded fold, brush with olive oil and seasoning and bake until crispy, 6-10 minutes.
o Dice and mash avocado, stir in lemon juice and mix with salsa
o Tip: Place avocado pit to store to prolong browning time.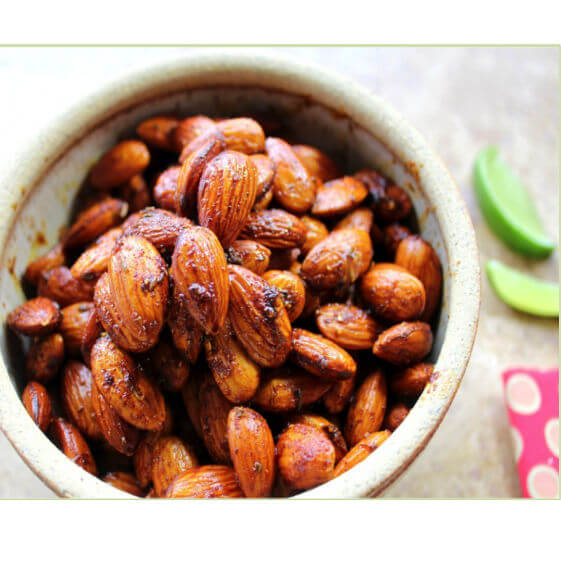 Chili-Lime Almonds & Peanuts
These spicy nuts will give a kick to your typical peanut bowl, without all the added sodium.
INGREDIENTS:
6 tbsp lime juice
6 tbsp chili powder
4 tsp sea salt
1 tsp cayenne pepper
3 c unsalted peanuts
3 c unsalted almonds
RECIPE:
o Position racks on upper and lower parts of oven and preheat to 250°F.
o Whisk limejuice, chili, cayenne and salt in large bowl and toss in almonds & peanuts.
o Spread even layer on 2 large baking sheets (with rim).
o Bake until roasted, approx. 45 minutes, stirring every 15 minutes. Let cool.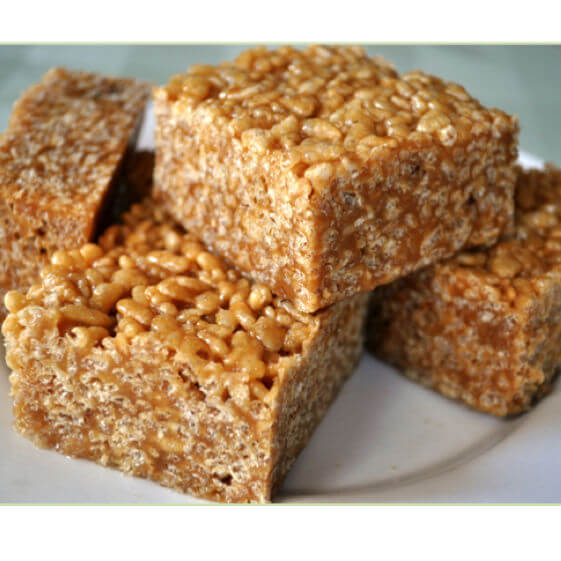 5 Ingredient Rice Crispy Treats
These no bake rice crispies are free of marshmallows and artificial sugar. Plus, they're packed with healthy fats and protein. Tell the boys their getting some protein in and they'll automatically love them.
INGREDIENTS:
3 c brown rice crispies
2 tsp vanilla extract
½ c + 2 tbsp all natural peanut butter or other nut butter
½ c honey
Optional: 2-4 tbsp protein powder
RECIPE:
o Melt nut butter, honey and vanilla in microwave, stirring often.
o Pour over cereal until evenly coated.
o Line pan with wax paper and firmly press mixture into it.
o Freeze for 30 minutes, slice & serve.


About Amanda Santalucia
Amanda Santalucia, originally from Montreal is a driven Marketing student, currently developing her Advertising career in Toronto. Remaining active as a young adult, her passion for health and fitness sparked several years ago while reading an intriguing health related book. After being diagnosed with various food intolerances shortly following, Amanda began to explore several diets, the effect of stress and different environments on the digestive system, food groupings, food health benefits and more. Currently, she practices a healthy lifestyle, free of gluten, dairy, meat, GMO's and refined food. Amanda enjoys experimenting in the kitchen and believes in creating foods using healthy alternatives without substituting great taste.