InsTANt Attraction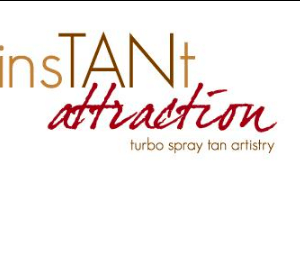 The summer heat has finally arrived and it's time to rocks those short shorts and summer dresses ladies. But if you are anything like me, the sun is not the only thing you will need sunglasses for. The reflection coming off my almost transparently pale skin can also be quite blinding. So when the opportunity to try out Sindy Sun's organic spray tan, from InsTANt Attraction came up, I eagerly jumped at the chance. This is not to say I wasn't a little skeptical that I might end up looking like Snookie from Jersey Shore afterwards, but what the hell you only live once right?
When we got there Sindy met us at the door and I automatically got a great vibe from her. She works out of her condo which has an amazingly large deck with a great view. She warmly welcomed us into her home and offered us some truffles and refreshment as she began to tell us a bit about how InsTANt Attraction came to be.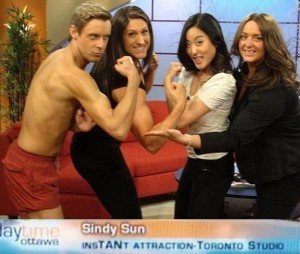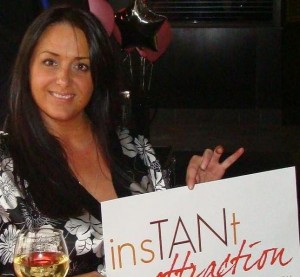 Sindy started out in Ottawa, as an IT Consultant, moving from one contract job to another. When one day she decided to Google "Top 10 Home Businesses" and that's right, spray tanning was number one. After three months of research she quickly realized this was the industry for her. She traveled to Miami, to train with a celebrity spray tan artist who has sprayed celebrities such as Megan Fox, the Kardashians, Katy Perry and Dan Marino. Once she completed training (which was based on the fundamentals of fusing together the service industry and overall customer service in to one) she then felt as though she had the tools to now have control of her own success and have a hell of a lot of fun doing it.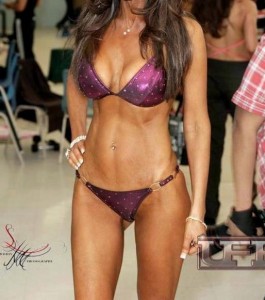 Sindy makes it very clear that she wants to promote a healthy look and lifestyle which is why she chooses to promote and use an organic spray tan product. The product is made with a brown sugar base which is developed from apples. For me this idea was genius, think about it, when you cut into an apple it turns brown, never orange! So clever Sindy – seems you have done your research!! For a spray tan product to be considered organic it must be comprised of 95% organic components. Sindy's solution is no exception, every ingredient is at least 99 percent organic. She offers fragrance drops which come in fifteen different scents such as vanilla and cucumber melon. As well, InsTANt Attraction does something they call Twinkle Tans. This is when Sindy lightly sprays clients with a shimmer dust, that is ideal for events, and bikini shoots… oh yah… and it is just plain cute if you ask me.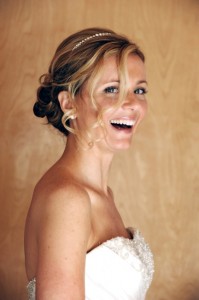 So at this point I am thinking in my head "Let me get this straight, you are going to spray me with apple juice and I am going to turn brown, while at the same time avoiding skin damage and smelling delicious? I have to see this to believe it".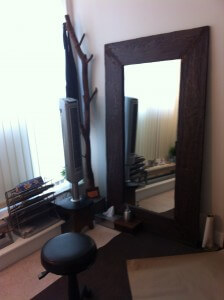 Not ever having been sprayed before, I was a little nervous. Sindy being the spunky, outgoing person that she is quickly turned my nerves into excitement. She made me so comfortable in fact, that next thing you know I was down to my bikini bottoms (*blushes). The studio was very warm and cozy. Not cold and plastic like the forbidden tanning beds I had visited just days before. As my spray tan artist Sindy, worked away she told me how to care for my new spray tan and ensured me that I would not need to purchase any extra products for up keep.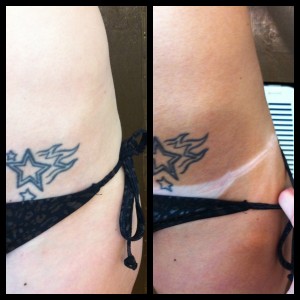 So fifteen minutes later I was all done. To my amazement not only was I a beautiful natural brown tone, but it also appeared that I had somehow managed to lose five pounds and get my teeth whitened all at the same time. This spray tan thing was really doing it for me. Over the next nine days, the color developed just as I had hoped and faded slowly and evenly.
My experience over all went above and beyond my expectations. I will have to suggest that all you sun worshipers out there make the switch.
InsTANt Attraction's prices are quite reasonable: $20-face and chest, $35- ½ body, $50-Full Body, and $5-Twinkle Tan/Fragrance Drops. Sindy also offers a five session, full body package for $210 and a ten session for $425. If the prices and health benefits don't convince you, then I am sure Sindy's super flexible and accommodating customer service style will. Sindy says next time your love says they are sweeping you off to somewhere topical last minute, don't hesitate to call (416)603-TANS(8267)… even if it is 1am, she will fit you in!